krainaksiazek world s best pizza 20044064
- znaleziono 13 produktów w 4 sklepach 81,71 zł
Książki / Literatura obcojęzyczna
The arrival of the outdoor pizza oven into suburban backyards has opened up a new world for pizza lovers and those who appreciate well-cooked food. In Build Your Own Outdoor Pizza Oven, author and chef John Pellicano takes the reader through the steps of building and maintaining an outdoor pizza oven, and shares 40 of his best pizza recipes. The variety of toppings on offer, this book will make a gourmet chef of even the most casual weekend warrior. This book also displays other foods that can be successfully cooked in an outdoor oven such as; roast dinners, chicken wings and vegetable dishes that will maximize your outdoor pizza oven experience.
Sklep: Libristo.pl 48,86 zł
Książki / Literatura obcojęzyczna
Pizzas are loved by families all over the world. They make great family meals and are perfect for casual entertaining, but best of all they taste great. In this book you will find dozens of exciting recipes.
Sklep: Libristo.pl 145,12 zł
Książki / Literatura obcojęzyczna
With the enormous growth of the internet and social media sites, digital marketing is now worth more per annum than TV advertising in the UK. Social network advertising spending is expected to increase to a staggering $4.3 billion in 2011 in a bid to attract today's media-savvy consumer. "The Best Digital Marketing Campaigns in the World" brings together an international collection of the most successful digital marketing campaigns of our time, assessing what they achieved and the business lessons learnt. This practical and insightful book explores how businesses large and small have harnessed social media, blogs, forums, online video and email to boost their brand and attract customers. Damian Ryan and Calvin Jones present a selection of hand-picked case studies, sharing the knowledge and skill of the world's top creative minds. Covering everything from household names such as Pizza Hut and Pepsi to Obama's 2008 presidential election campaign, this book is the must-read guide for all marketers looking to embrace the new digital landscape.
Sklep: Libristo.pl 36,99 zł
Muzyka>Rock
1. Santa Maria 2. Fantasy 3. I Don't Mind About Tomorrow 4. Pizza 5. Dune Buggy 6. Cook Did A Right Job 7. Il Gabbiano 8. Sos Spazio 1999 9. Angels & Beans 10. Bulldozer 11. Ghost 12. Six Ways 13. Starshine Rainbow 14. Yor's World 15. Sheriff 16. Why Is Everyone So Mad 17. O Pateo 18. Flying Through The Air
Sklep: Gigant.pl 32,69 zł
Książki / Literatura obcojęzyczna
Berlitz Pocket Guide Naples is a concise, full-colour travel guide that combines lively text with vivid photography to highlight the very best that this buzzing city has to offer. The Where To Go chapter details all the key sights. Start with the maze of chaotic, cobbled streets and the best pizza in the world in Naples' historic centre then go live the high life on the magical island of Capri, playground of the rich and famous. Culture buffs won't want to miss the extraordinary ancient site of Pompeii, which offers a fascinating insight into lives of the Ancient Romans and is undergoing a GBP90 million facelift. Handy maps on the cover help you get around with ease. To inspire you, the book offers a rundown of the Top 10 Attractions in the region, followed by an itinerary for a Perfect Day in Naples. The What to Do chapter is a snapshot of ways to spend your spare time, from shopping for coral jewellery in Naples to catching an alfresco concert in the outdoor theatres of Pompeii. You'll also be armed with background information, including a brief history of the region and an Eating Out chapter covering its world-famous Neapolitan cuisine. There are carefully chosen listings of the best hotels and restaurants, and an A-Z to equip you with all the practical information you will need.
Sklep: Libristo.pl 114,56 zł
Książki / Literatura obcojęzyczna
In Trendology, Chris Kerns describes the spectacular growth trends he's seen in real time marketing usage by the world's top brands and performs a fascinating explication of why RTM performance is justified as a long term trend. Providing actionable steps for making the most of RTM, Kerns outlines the best practices for building a usable, repeatable RTM measurement strategy that will propel brands towards success to optimize their marketing tactics with each campaign. Analyzing tweets from over 100 top brands, he identifies patterns and dissects successful tactics. Trendology dissects and compares the social media campaigns of a diverse array of top brands like Visa, IBM, Oreo, Coca-Cola, Pizza Hut, J.C. Penny, Nike, Sony, and IKEA, among many others. The book details the baseline for success on Twitter by investigating success rates as they relate to language, timing, punctuation, media, and hashtags--pointing out what worked for brands, what didn't, and why different tactics and brands saw such different results. Kerns shows readers how to create a RTM methodology that includes data baked in to every step. Analyzing the game-changing advantages that data can lend to brands in terms of campaign planning, execution, and post campaign analysis, Trendology provides a blueprint for optimizing data in your RTM campaigns. Kerns identifies some of the best tools and methods for data gathering and outlines simple, yet highly effective means of drawing powerful insights from RTM. Most people think of RTM in relation to big events and occasions, but its real power is also in its day-to-day use. To help you realize how to utilize RTM in between large-scale marketing moments, Trendology provides an overview of best practices for identifying micro-trends using the right data sources and analysis. It identifies metrics to watch for and outlines methods for gauging the success of everyday RTM, all while laying out a powerful analysis of how brands have found astounding success by getting involved in the many 'micro-events' that occur between Super Bowls. If you ask Kerns, RTM is just getting started as a game-changing phenomenon. It's still in its infancy, and will continue to evolve, becoming more vital and powerful along the way. Trendology not only provides a comprehensive guidebook for making use of this revolutionary marketing technique; it also explores the tremendous possibilities and opportunities that the future hold for RTM. Kerns evaluates what works, what gaps still exist, and what trends are the most promising.
Sklep: Libristo.pl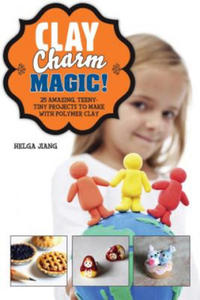 65,37 zł
Książki / Literatura obcojęzyczna
The ultimate book for adorable clay charm instruction! Clay charms are taking the world by storm, and there's no sign of slowing down for these bite-sized bits of fun! From Helga Jiang, creator of megahit clay charm instructional videos, these projects are handpicked for the best in clay-making fun. Easy to make and fun to wear, these addictive ideas will have you kneading, twisting, and shaping for hours on end. Learn how to create all sorts of charms, including: Polar bear Pizza Panda Teddy bear Cat Blueberry pie Fox Hot dog Hedgehog And sixteen more! And much more! Whether it's micro-food or sweet animals, you'll have plenty of projects to keep you busy. Deck your cell phone out with a cute skunk charm, or give a clay rainbow cake to your best friend--there's a clay charm for every occasion! And with the simple instructions and pictures, there's no way you won't be able to master these charms. Helga will make you a clay charm whiz in no time!
Sklep: Libristo.pl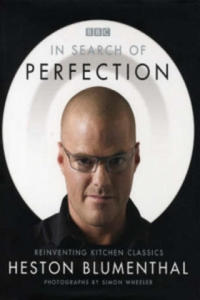 163,26 zł
Książki / Literatura obcojęzyczna
One of the world's most renowned chefs, Heston Blumenthal has made his name creating such original - and some might say bizarre - dishes as Snail Porridge and Nitrogen Scrambled Egg & Bacon Ice Cream at his internationally acclaimed restaurant, The Fat Duck. Heston decided, though, that it was time to go back to both his and our roots and to focus his creative talent on reinventing some of our most well-known and abused dishes. In order to do this he travelled around the world in search of 'perfect' versions of eight dishes which represent the essence of our culinary heritage: Roast Chicken & Roast Potatoes Pizza Bangers & Mash Steak Spaghetti Bolognese Fish & Chips Black Forest Gateau Treacle Tart & Ice Cream Everybody's idea of 'perfection' is different, and so Heston, drawing on interviews with experts and cooks as well as using his own culinary and scientific research, sets out to discover what makes these standards so great. He explores the origins of each dish, how to find the best ingredients, and of course the many different ways - and whys - of cooking them to perfection. He reveals priceless culinary tips along the way: everything from how to cut potatoes for flawless frying, to what makes the choicest beef, to the secret ingredients in the perfect spaghetti Bolognese, to capturing the essence of a fish and chip shop in a perfume bottle, to making aerated chocolate bars at home with a vacuum cleaner. In Search of Perfection examines the role of food in our lives and memories and is a completely original, inspiring and fascinating exploration of these kitchen classics.
Sklep: Libristo.pl 120,77 zł
Hollyhock New Society Publishers
Książki / Literatura obcojęzyczna
Hollyhock--renowned the world over as an unparalleled center of learning and connection--exists to inspire, nourish, and support people who are making the world better. At the heart of this unique institution, located on beautiful Cortes Island, is Hollyhock's spectacular organic garden, just steps from the ocean view kitchen. Serving up exquisite meals for thirty years, the Hollyhock cooks are back with a new collection, boasting over two hundred new garden-inspired recipes. Hollyhock: Garden to Table invites you to join in a celebration of the beauty of fresh, local food--filled with imaginative ideas and seasoned with global inspiration. The versatility of whole grains, healthy oils, and natural sweeteners is showcased in mouthwatering creations such as: * Thin-Crust Pizza with Nettle Pesto and Roasted Sweet Potatoes, Asparagus, and Chevre* Black Sesame Crusted Albacore Tuna with Ponzu Sauce* Soft Polenta with Roasted Butternut Squash, Caramelized Onions, Peas, and Smoked Cheddar* Honey Roasted Pears with Balsamic and Mascarpone Focusing on sustainable seafood and garden-fresh foods from wherever you are, Hollyhock: Garden to Table will have you leafing through its pages for your next great meal again and again. Welcome to the Hollyhock kitchen! Moreka Jolar has been a chef at Hollyhock for fifteen years. She is co-author of the best-selling cookbook Hollyhock Cooks. Heidi Scheifley is a certified gourmet natural foods chef who has cooked in kitchens from Hollyhock on Cortes Island, Canada to Greece to Southeast Asia, Egypt, Israel, Nepal, India, and Hawaii.
Sklep: Libristo.pl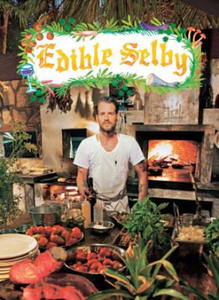 125,18 zł
Książki / Literatura obcojęzyczna
Photographer and illustrator Todd Selby is back with a new project ready to sate our insatiable hunger for books about food. Focusing his lens on the culinary world, Selby takes us on a whirlwind tour of the kitchens, gardens, homes, restaurants and workspaces of over forty of the most creative and dynamic food and drink purveyors working today. We'll travel into the woodlands outside San Francisco as the Selby forages for food with metalworker Angelo Garro; relax with passionate field to fork advocate Annie Novack on her rooftop Eagle Street Farm in Brooklyn; watch master Rene Redzepi at work in Norma, the Copenhagen restaurant named "Best in the World" in 2011; and have a slice with master pizza maker Susumu Kakinuma in Tokyo.
Sklep: Libristo.pl 152,30 zł
WYDAWNICTWA ALBUMOWE > Hobby > Kulinarne
ISBN: 9783833147852 Autor: Ullmann Publishing     Rok wydania: 2008-09-17 Oprawa: twarda Mediterranean cooking is exceptionally popular the world over, more so than almost any other regional style. Pizza and pasta, paella and tortillas, bouillabaisse and creme brulee - all of these have long become part of our repertoire of recipes. How about venturing a step further and trying Tunisian-style filled vegetables, or Moroccan stuffed dates? In this comprehensive volume, readers will find more than 350 classic and innovative recipes drawn from the entire Mediterranean region, from Spain, France and Italy to Greece and Turkey, all the way to Malta, Tunisia and Morocco. For each and every dish, one of the experienced chefs from the region divulges their best tips for preparing it, along with fascinating background information about the culinary tradition particular to their home country. Each step of the recipe is explained and depicted in colour photographs, making it easy to recreate these fabulous dishes at home for family and friends. The wide range of cold and warm starters, soups, meat and fish specialities, and, of course, delicious desserts and pastries cover just the perfect recipes for every occasion and taste.
Sklep: Multistore24.pl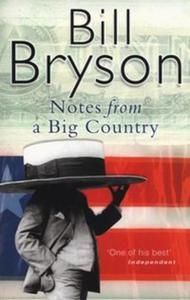 41,10 zł
ReportażAmerykaPublicystyka, esej zagranicznyHistoria Ameryki
Bill Bryson has the rare knack of being out of his depth wherever he goes - even (perhaps especially) in the land of his birth. This became all too apparent when, after nearly two decades in England, the world's best-loved travel writer upped sticks with Mrs Bryson, little Jimmy et al. and returned to live in the country he had left as a youth.Of course there were things Bryson missed about Blighty but any sense of loss was countered by the joy of rediscovering some of the forgotten treasures of his childhood: the glories of a New England autumn; the pleasingly comical sight of oneself in shorts; and motel rooms where you can generally count on being awakened in the night by a piercing shriek and the sound of a female voice pleading, 'Put the gun down, Vinnie, I'll do anything you say.'Whether discussing the strange appeal of breakfast pizza or the jaw-slackening direness of American TV, Bill Bryson brings his inimitable brand of bemused wit to bear on that strangest of phenomena - the American way of life.
Sklep: Booknet.net.pl 193,82 zł
Książki / Literatura obcojęzyczna
(Re)discovering Europe. Dream weekends with practical itineraries from Paris to Perm. Culture, history, natural beauty, fine cuisine, artistic masterpieces, cutting-edge architecture and style - Europe overflows with so many riches that a lifetime seems too short to appreciate them. But with the right guidance, you can go far in a single weekend. Stylishly written and carefully researched, this updated and expanded collection of the popular "New York Times" "36 Hours" feature offers you 125 well-crafted itineraries for quick but memorable European trips, accompanied by hundreds of color photographs to fire your imagination. You can explore the expected: the Renaissance in Florence, surfing in Biarritz, flamenco in Seville. And discover the unexpected: Sicilian mummies dressed in their Sunday best, a dry-land toboggan ride on Madeira, a hotel in Tallinn with a KGB spies' nest on the penthouse floor. Your guides are seasoned "New York Times" journalists and savvy travel writers. Elaine Sciolino, a longtime foreign correspondent, offers three tours of Paris and a side trip in southern France. Frank Bruni, the "Times" op-ed columnist and food writer, advises on pizza and priceless art in Rome. Matt Gross, the Frugal Traveler, takes you to a gorgeous beach in Poland. With the peripatetic author Tony Perrottet, follow the footsteps of Lord Byron and the Shelleys around Lake Geneva. And Seth Sherwood, one of America's liveliest and most prolific travel writers, lays out a dozen weekends from Copenhagen to St.Tropez. World capitals, ancient nations that once ruled wide domains, tiny countries with big personalities - it's all Europe, and all fun to read about (whether you actually go or not) in this handsomely designed and illustrated book. It features: 4,500 hours worth of insightful itineraries to make the most of your stay; 125 European destinations, from major cities to lesser known gems; practical recommendations for over 500 restaurants and 400 hotels; color-coded tabs and ribbons to bookmark your favorite cities in each region; nearly 800 photos, most of them from "The New York Times" archive; all stories have been updated and adapted for this volume by Barbara Ireland, a veteran "Times" travel editor; new illustrations by "Times" illustrator Olimpia Zagnoli of Milan; easy-to-reference indexes; and detailed city-by-city maps pinpoint every stop on your itinerary. Also available: "36 Hours: 150 Weekends in the USA & Canada".
Sklep: Libristo.pl
Sklepy zlokalizowane w miastach: Warszawa, Kraków, Łódź, Wrocław, Poznań, Gdańsk, Szczecin, Bydgoszcz, Lublin, Katowice
Szukaj w sklepach lub całym serwisie
2. Szukaj na wszystkich stronach serwisu
t1=-0.973, t2=0, t3=0, t4=1.035, t=-0.973