gigant billie holiday portrait uimaocdvmaprmlcoolkd
- znaleziono 9 produktów w 4 sklepach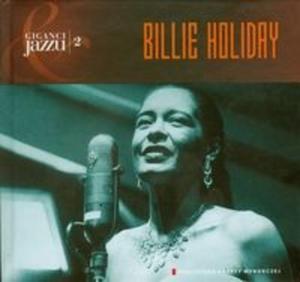 23,30 zł
Nagrania muzyczneMuzyka rozrywkowa
Jej melancholijne interpretacje wydawały się pozbawione jazzowej ekspresji, ale właśnie ta powściagliwość była w muzyce Lady Day najbardziej fascynująca.
Sklep: Booknet.net.pl 97,49 zł
Muzyka>Jazz
1. Your Mother's Son-in-law 2. Riffin' The Scotch 3. I Wished On The Moon 4. What A Little Moonlight Can Do 5. Miss Brown To You 6. A Sunbonnet Blue (And A Yellow Straw Hat) 7. What A Night, What A Moon, What A Girl 8. I'm Painting The Town Red 9. It's Too Hot For Words 10. Twenty-four Hours A Day 11. Yankee-doodle Never Went To Town 12. Eeny Meeny Miney Mo 13. If You Were Mine 14. These 'N' That 'N' Those 15. You Let Me Down 16. Spreadin' Rhythm Around 17. Life Begins When You're In Love 18. It's Like Reaching For The Moon 19. These Foolish Things 101. I Cried For You 102. Guess Who 103. Did I Remember? 104. No Regrets 105. Summertime 106. Billie's Blues (I Love My Man) 107. A Fine Romance 108. I Can't Pretend 109. One, Two, Button Your Shoe 110. Let's Call A Heart A Heart 111. Easy To Love 112. With Thee I Swing 113. The Way You Look Tonight 114. Who Loves You? 115. Pennies From Heaven 116. That's Life I Guess 117. I Can't Give You Anything But Love 118. One Never Knows, Does One? 119. I've Got My Love To Keep Me Warm 201. If My Heart Could Only Talk 202. Please Keep Me In Your Dreams 203. He Ain't Got Rhythm 204. This Year's Kisses 205. Why Was I Born? 206. I Must Have That Man 207. The Mood That I'm In 208. You Showed Me The Way 209. Sentimental & Melancholy 210. My Last Affair 211. Carelessly 212. How Could You? 213. Moanin' Low 214. Where Is The Sun? 215. Let's Call The Whole Thing Off 216. They Can't Take That Away From Me 217. I Don't Know If I'm Coming Or Going 218. Sun Showers 219. Yours & Mine 301. I'll Get By 302. Mean To Me 303. Foolin' Myself 304. Easy Living 305. I'll Never Be The Same 306. Me, Myself & I 307. A Sailboat In The Moonlight 308. Born To Love 309. Without Your Love 310. Getting Some Fun Out Of Life 311. Who Wants Love? 312. Trav'lin' All Alone 313. He's Funny That Way 314. Nice Work If You Can Get It 315. Things Are Looking Up 316. My Man 317. Can't Help Lovin' That Man 318. My First Impression Of You 319. When You're Smiling 401. I Can't Believe That You're In Love With Me 402. If Dreams Come True 403. Now They Call It Swing 404. On The Sentimental Side 405. Back In Your Own Backyard 406. When A Woman Loves A Man 407. You Go To My Head 408. The Moon Looks Down & Laughs 409. If I Were You 410. Forget If You Can 411. Having Myself A Time 412. Says My Heart 413. I Wish I Had You 414. I'm Gonna Lock My Heart (And Throw Away The Key) 415. The Very Thought Of You 416. I Can't Get Started (With You) 417. I've Got A Date With A Dream 418. You Can't Be Mine 419. Everybody's Laughing 501. Here It Is Tomorrow Again 502. Say It With A Kiss 503. April In My Heart 504. I'll Never Fail You 505. They Say 506. You're So Desirable 507. You're Gonna See A Lot Of Me 508. Hello, My Darling 509. Let's Dream In The Moonlight 510. That's All I Ask Of You 511. Dream Of Life 512. What Shall I Say 513. It's So Easy To Blame The Weather 514. More Than You Know 515. Sugar 516. You're Too Lovely To Last 517. Under A Blue Jungle Moon 518. Everything Happens For The Best 519. Why Did I Always Depend On You 601. Long Gone Blues 602. Some Other Spring 603. Our Love Is Different 604. Them There Eyes 605. Swing! Brother, Swing! 606. Night & Day 607. The Man I Love 608. You're Just A No Account 609. You're A Lucky Guy 610. Ghost Of Yesterday 611. Body & Soul 612. What Is This Going To Get Us? 613. Falling In Love Again 614. I'm Pulling Through 615. Tell Me More & More 616. Laughing At Life 617. Time On My Hands 618. I'm All For You 619. I Hear Music 701. The Same Old Story 702. Practice Makes Perfect 703. St. Louis Blues 704. Loveless Love 705. Let's Do It 706. Georgia On My Mind 707. Romance In The Dark 708. All Of Me 709. I'm In A Low Down Groove 710. God Bless The Child 711. Am I Blue 712. Solitude 713. Jim 714. I Cover The Waterfront 715. Love Me Or Leave Me 716. Gloomy Sunday 717. Wherever You Are 718. Mandy Is Two 719. It's A Sin To Tell A Lie 801. Trav'lin' Light 802. Do Nothing Till You Hear From Me 803. How Am I To Know 804. My Old Flame 805. I'll Get By 806. I Cover The Waterfront 807. I'll Be Seeing You 808. I'm Yours 809. Embraceable You 810. As Time Goes By 811. He's Funny That Way 812. Lover Come Back To Me 813. Billie's Blues (I Love My Man) 814. On The Sunny Side Of The Street 815. Lover Man (Oh, Where Can You Be?) 816. No More 817. That Old Devil Called Love 901. Don't Explain 902. You Better Go Now 903. What Is This Thing Called Love? 904. Good Morning Heartache 905. No Good Man 906. Big Stuff 907. Baby, I Don't Cry Over You 908. I'll Look Around 909. The Blues Are Brewin' 910. Guilty 911. Deep Song 912. There Is No Greater Love 913. Easy Living 914. Solitude 915. Weep No More 916. Girls Were Made To Take Care Of Boys 917. Porgy 918. My Man
Sklep: Gigant.pl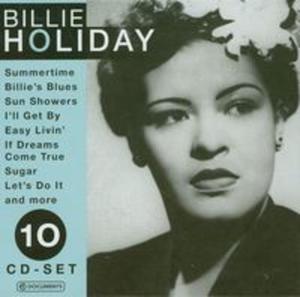 54,00 zł
Nagrania muzyczneMuzyka rozrywkowa
Kolekcja 10 płyt CD z największymi przebojami Billie Holiday.
Sklep: Booknet.net.pl 51,07 zł
Książki naukowe>Sztuka>Muzyka, śpiew i taniec>Muzyka rozrywkowa
Kolekcja 10 płyt CD z największymi przebojami Billie Holiday....
Sklep: Madbooks.pl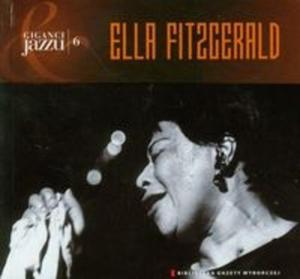 22,30 zł
Nagrania muzyczneMuzyka rozrywkowa
Dla wielu pierwsza dama jazzu. Królowa. Choć sceny od lat roją się od wyśmienitych wokalistek takich jak Nina Simone czy Aretha Franklin, trudno znaleźć taką, która mogłaby odebrać jej koronę. Posiadaczka hipnotycznego kontraltu (najniższego rodzaju głosu żeńskiego) rozwijała technikę śpiewania scatem. Polegała ona na naśladowaniu dźwięku różnych instrumentów. Do końca kariery jej głos brzmiał dziewczęco i radośnie. Życie pełne sukcesów nie było jednak naturalną konsekwencją jej młodości. Podobnie jak Billie Holiday zaczynała w klubie Harlem, w środowisku uzależnionych od narkotyków bywalców barów. Konkurs wokalny był jej jedyną szansą na porzucenie tego świata. Trzeba przyznać ? udało jej się to znakomicie. Nagrywała z największymi, zdobyła 13 nagród Grammy. Książeczka, której towarzyszy płyta, zawiera opowieść o życiu artystki oraz szóstą część historii jazzu wraz ze słowniczkiem pojęć. Wybraliśmy również i opisaliśmy pięć płyt z jej dyskografii, które naszym zdaniem trzeba mieć. Dodatkowo wyszczególniono pozycje z dyskografii innych muzyków, które prawdopodobnie zachwycą nas, jeśli jesteśmy fanami brzmienia Fitzgerald.
Sklep: Booknet.net.pl 104,61 zł
She Bop PUBLISHERS GROUP
Książki / Literatura obcojęzyczna
"She Bop" is the definitive in-depth study of women in popular music. Drawing on more than 250 firsthand interviews, it covers nine decades of musical history, from ragtime and vaudeville to punk and hip-hop, and features a remarkable cast of trailblazing female performers: Ella Fitzgerald and Madonna, Billie Holiday and Whitney Houston, Dusty Springfield and Beyonce, and many, many more. First published in 1995, "She Bop" was widely praised as a contemporary classic and a must for any serious muso's bookshelf. It became a key text on numerous university and college courses, and has had a major impact on writing about women in music. To coincide with the second edition, published in 2002, the National Portrait Gallery in London ran a "She Bop" exhibition of photographs inspired by the book, while BBC Radio 2 broadcast a two-part documentary series of the same name, which was scripted by O'Brien. In recent years there has been an explosion of female artists on the pop scene. Artists like Adele, Amy Winehouse, and Florence Welch have spearheaded a third British Invasion of the US charts, while American acts such as Lady Gaga, Rihanna, and Katy Perry continue to dominate the global market. This revised and expanded third edition brings the story of "She Bop" into the 21st century, with extensive revisions throughout and a new final chapter covering the current generation of female performers and the ways in which the internet and digital culture have reconfigured the music industry for women.
Sklep: Libristo.pl 174,25 zł
Książki / Literatura obcojęzyczna
From the visionary talent of Justin Bua - the ground-breaking artist who created the best-selling college dorm poster The DJ and author of The Beat of Urban Art - comes The Legends of Hip-Hop. Featuring fifty portraits of the leading names in the hip-hop world, including everyone from Prince Ken Swift and Crazy Legs to Jay-Z and Big Daddy Kane, The Legends of Hip-Hop records the progeny of hip-hop, tracing its evolutionary course in cultural history. Each portrait is accompanied by a brief-yet-insightful essay that places the artwork in historic context and details how or why each profiled individual impacted Buas life and work. Visually arresting, The Legends of Hip-Hop is an instant classic, perfect for anyone interested in the evolution of graffiti, hip-hop, and old-school style as a cultural phenomenon. A list of performers, artists, and icons to be featured in the book: MCs and Performers: Beastie Boys Big Pun Biggie Doug E. Fresh Eazy E Eminem Jay Z KRS One LL Cool J Ludacris Master P Missy Elliot NWA Outkast Public Enemy Q Tip Run DMC Slick Rick Snoop Dogg Too Short Tribe Called Quest TuPac Wu Tang Clan Grandmaster Melle Mel Chuck D DJs: Afrika Bambaata Grandmaster Flash Funkmaster Flex Jam Master J Kool Herc Mix Master Mike Producers: Dre. Dre P. Diddy Russell Simmons Timbaland B Boys: Crazy Legs Frosty Freeze Wiggles - The Popper Graffiti Artists: Corn Bread Doze Dr. Revolt Futura Lady Pink Seen Icons: James Brown Kareem Abdul Jabar Last Poets Muhammad Ali Billie Holiday Michael Jackson
Sklep: Libristo.pl 220,39 zł
Książki / Literatura obcojęzyczna
The American artist Theresa Ferber Bernstein (1890-2002) made and exhibited her work in every decade of the twentieth century. This authoritative book about Bernstein provides an overview of her life and artistic career, examining her relationships with contemporary artists. Bernstein's work is noteworthy, even among her more famous male contemporaries such as John Sloan, Stuart Davis, and Edward Hopper, all of whom she knew. Working in realist and expressionist styles, she treated the major subjects of her time, including the fight for women's suffrage, the plight of immigrants, World War I, jazz, unemployment, racial discrimination, and occasionally explicitly Jewish themes such as a synagogue interior or ritual objects such as a menorah. She was a member of the American Artists' Congress and painted a mural for the U.S. government during the Great Depression. Bernstein's portrait subjects include Albert Einstein, Martha Graham, Judy Garland, Louis Armstrong, Lil Hardin, and Billie Holiday, yet it is her particular sensibility and empathy with those subjects that set her apart from her mostly male contemporaries. Theresa Bernstein: A Century in Art includes thematic essays by Michele Cohen, Patricia M. Burnham, Elsie Heung, Sarah Archino, Stephanie Hackett, Gillian Pistell, and by the editor, Gail Levin. It features more than two hundred images, including full-color reproductions of her art and rare documentary photographs, many published here for the first time. It also includes a detailed chronology of Bernstein's life, a list of public collections, and a list of her writings.
Sklep: Libristo.pl 362,49 zł
Książki / Literatura obcojęzyczna
"Both as a person and as a musician, he was number one in my book." -Benny Carter Bassist George Duvivier (1920-1985) was one of the most universally respected musicians in jazz. His impeccable musicianship graced the big bands in the 1940s and led to musical associations with virtually every important jazz and popular artist. His prolific recording career spanned all styles of music, from Eubie Blake to Eric Dolphy, Billie Holiday to Barry Manilow. Duvivier was a most astute and articulate observer of the musical scene. A large part of this book is devoted to his own reflections on growing up in Harlem in the 1920s and 1930s, the evolution of the bass, life in the commercial studios, and his memories of close associates-Coleman Hawkins, Jimmie Lunceford, Bud Powell, Lena Horne, and many others. In addition, twenty of Duvivier's colleagues, including Louie Bellson, Ron Carter, Milt Hinton, Ed Shaughnessy, Arthur Taylor, and Joe Wilder, have contributed, covering a variety of musical and social issues, as well as providing a loving portrait of an extraordinary artist. Duvivier's musical style is discussed by David Chevan, who has included transcriptions of several solos. An extensive discography/solography traces Duvivier's incredibly diverse recording career. With dozens of previously unpublished photos.
Sklep: Libristo.pl
Sklepy zlokalizowane w miastach: Warszawa, Kraków, Łódź, Wrocław, Poznań, Gdańsk, Szczecin, Bydgoszcz, Lublin, Katowice
Szukaj w sklepach lub całym serwisie
2. Szukaj na wszystkich stronach serwisu
t1=0.378, t2=0, t3=0, t4=0.042, t=0.379