how to build a high performance mazda miata mx 5
- znaleziono 11 produktów w 3 sklepach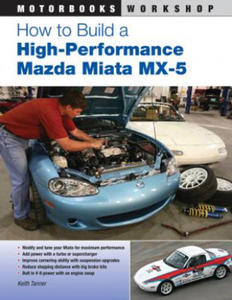 155,56 zł
Książki / Literatura obcojęzyczna
The Mazda Miata is one of the most popular sports cars on the road today. In production for more than 20 years, the Miata's popularity has grown, and the number of aftermarket components available to the Miata enthusiast has grown, too. This immense selection of parts has made it difficult for many would-be modifiers to choose the proper combination that will help them reach the goals they have set for their two-seaters. Author and Miata expert Keith Tanner has been modifying, repairing, building, and racing Miatas for years, and he will guide you through how to best modify your car to suit your needs, starting with an explanation on how everything works and how the various parts will interact. You'll not only learn what upgrades will help you reach your goals, but also how to adjust or modify what you have to make your car work at its best. From autocross to cross-country touring, the Miata can do it all. Keith Tanner tells you how to make it happen!
Sklep: Libristo.pl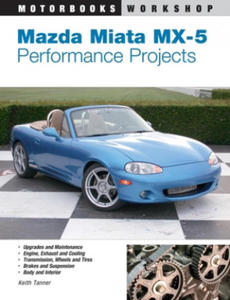 131,44 zł
Książki / Literatura obcojęzyczna
The Mazda Miata MX-5 has been a popular car among automotive enthusiasts for more than a decade, and hardly a single one of the more than 500,000 sold has not been customized by its owner in some way. This book provides specific how-to instructions through approximately 35 projects that include both maintenance and modification procedures.
Sklep: Libristo.pl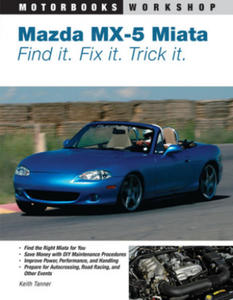 134,23 zł
Książki / Literatura obcojęzyczna
The Mazda Miata MX-5 has been a popular car among automotive enthusiasts for more than a decade, and hardly a single one of the more than 500,000 sold has not been customized by its owner in some way. This book provides specific how-to instructions through approximately 35 projects that include both maintenance and modification procedures.
Sklep: Libristo.pl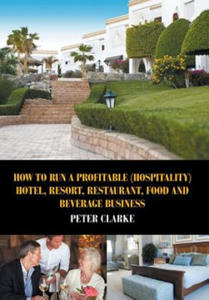 137,62 zł
Książki / Literatura obcojęzyczna
Countless hospitality properties experience ongoing deficiencies, which lead to either guest dissatisfaction, financial shortcomings, or both. With this management guide, business owners can subscribe to approaches and easily address urgent and critical concerns that affect all facets of their operation. Guests suffer as properties do not exceed guest expectations, while owners pull the hair out attempting to attain positive operational and financial results. Over the years, author Peter Clarke has taken notice of the things that work and has expanded on them to provide an overall approach in resolving issues. He says, "My methods are straightforward and practical dealing with structured change. They do not ask anyone to invest money in hopes to resolve problems. However, my instructions and recommendations have been tried and are true value invigorated alternatives that should be part of every operator's arsenal." First-time author Peter Clarke of Clarke and Associates Hospitality says the systems contained in his book address shortcomings, which when properly employed, contribute immensely to restructure a property's direction. He applies sound reasoning techniques that are clearly defined. "I also intend on doing more work within the hospitality industry and am high on engaging beneficial approaches to all hospitality struggles. In the future, I intend on staying actively involved in scrutinizing problems and their causes, while recommending solutions," the forty-year industry veteran says. This management guide explains concisely How to Run a Profitable (Hospitality) Hotel, Resort, Restaurant, Food and Beverage Business. Some key words: guest experience, profit, stability, consistency, procedures, productivity, curtailing costs, auditing, budgets, catering, housekeeping, menu, and profitability. How to Run a Profitable (Hospitality) Hotel, Resort, Restaurant, Food, and Beverage Business is a management guide focusing on improving product and service offerings, while setting desired monetary goals. The intent is to corner your market by providing a superior, consistent level of performance to exceed guest expectations. Through your commitment to profit, you will recognize that guest satisfaction is the critical ingredient. In order to create a quality product and provide excellent service, a concerted focus on attention to detail is required. Assimilate these valued objectives; they will enable you to recognize a clear pathway to positive operational and financial results. "You deserve to make a profit!" 1. Put acceptable standards in place through "expect what you inspect." 2.Provide guests a clean, comfortable property with attentive services. 3. Making profit is a direct result of running a dynamic property. The objective is to provide guests what they expect, because they are paying for it. 4. Use the "Standard Model" concept and structured change by creating your action plan. 5. Provide outstanding food and beverage product and service quality. 6. Build a sales plan for managing your marketplace niche. Peter Clarke completed a four-year European trade school program in the hotel and culinary field. He worked for Sheraton, Radisson, Fairfield Resorts, Outrigger Lodging Services, Holiday Inns, and various independent properties. All provided enabled extensive experience in structuring/change within the hospitality field. His responsibilities in management encompass over forty years of leading a large array of hospitality properties at property and corporate levels. He lives in Southern California.
Sklep: Libristo.pl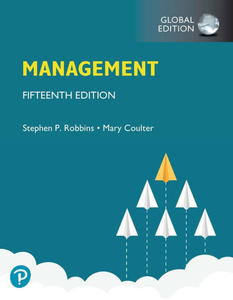 472,54 zł
Kultura i rozrywka > Książki i Komiksy > Książki do nauki języka obcego > Angielski > Podręczniki i ćwiczenia
Management, Global Edition   REAL managers, REAL experiences  With a renewed focus on job-relevant skills, the newest edition of this bestselling text helps management  and  non-management students alike better prepare to enter the workforce.  Management,   15th Edition ,   Global Edition,  vividly illustrates effective management theories by incorporating the perspectives of real-life managers. Through examples, cases, and hands-on exercises, students will see and experience management in action
Sklep: ksiazkitanie.pl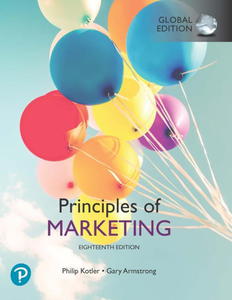 518,69 zł
Podręczniki, artykuły szkolne > Podręczniki do szkół podst. i średnich
Principles of Marketing plus Pearson MyLab Marketing with Pearson eText, Global Edition   Learn how to create value through customer connections and engagement In a fast-changing, increasingly digital and social marketplace, it
Sklep: ksiazkitanie.pl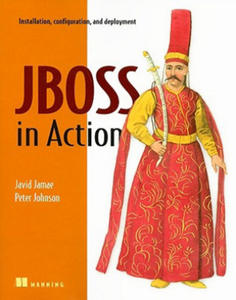 282,53 zł
Książki / Literatura obcojęzyczna
HIGHLIGHT JBoss in Action teaches readers how to use the JBoss application server, digging into the things that separate JBoss from other Java EE servers. This book goes deeply into the advanced features and configuration of the server. In particular, it focuses on enterprise-class topics, such as high availability, security, and performance. DESCRIPTION JBoss in Action is the first book to focus on teaching readers in detail how to use the JBoss application server. Unlike other titles about JBoss, the authors of JBoss in Action go deeper into the advanced features and configuration of the server. In particular, it focuses on enterprise-class topics, such as high availability, security, and performance. This book walks readers through the JBoss 5 Application Server from installation to configuration to production deployment. It shows how to configure the server's various component containers such as the JBoss Web Server, the EJB 3 server, and JBoss Messaging. It also provides detailed insight into configuring the various component services such as security, performance, and clustering.Beyond coverage of the core application server, the book also teaches how to use some of the "hot" technologies that run on top of the application server, such as JBoss Seam and JBoss Portal. The authors, both seasoned professional experts at developing and administering JBoss, provide meaningful explanations and background on many topics which they tie in with their own practical, real-world advice from their collective experience. These uniquely comprehensive explanations and the wide coverage provided in this book surpass any other content currently available in any other book, article, or documentation on the subject. KEY POINTS * First book to focus on how to use the JBoss application server * Written by expert authors who share their real-world experiences * Comprehensive coverage of topic surpasses any other book or article * Teaches how to use "hot" technologies such as JBoss Seam and JBoss Portal MARKET INFORMATION The JBoss Application Server is a Java-based application server; a software-based server that can run software components that developers build.The JBoss Application Server is compliant with the Java Enterprise Edition 5 specification defined by the Java Community Process. Anyone interested in working with the JBoss Application Server would be interested in this book. This includes developers writing Java EE applications, as well as administrators responsible for maintaining the JBoss Application Server.
Sklep: Libristo.pl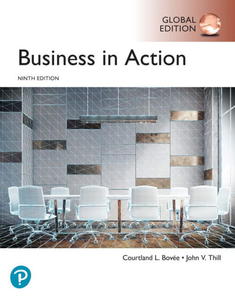 498,54 zł
Podręczniki, artykuły szkolne > Podręczniki do szkół podst. i średnich
Business in Action plus Pearson MyLab Business with Pearson eText, Global Edition   This title is a Pearson Global Edition. The Editorial team at Pearson has worked closely with educators around the world to include content, which is especially relevant to students outside the United States.   This package includes Pearson MyLab Business.   A concise and comprehensive introduction to business Business in Action  remains the premier, comprehensive textbook for important introductory business principles and concepts. Featuring a highly organized, objective-driven structure, the text incorporates relevant, contemporary examples and trends from the business world. Now 16 chapters (down from 20), the  9th Edition  has been streamlined to better match the needs of the course. New material, visuals, and assessment questions cover the full spectrum of contemporary business topics without filler or fluff. So, students can focus on what
Sklep: ksiazkitanie.pl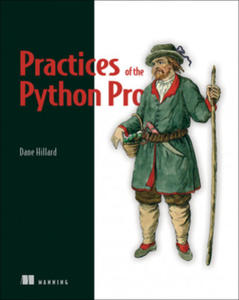 242,76 zł
Książki / Literatura obcojęzyczna
Summary Professional developers know the many benefits of writing application code that's clean, well-organized, and easy to maintain. By learning and following established patterns and best practices, you can take your code and your career to a new level. With Practices of the Python Pro, you'll learn to design professional-level, clean, easily maintainable software at scale using the incredibly popular programming language, Python. You'll find easy-to-grok examples that use pseudocode and Python to introduce software development best practices, along with dozens of instantly useful techniques that will help you code like a pro. Purchase of the print book includes a free eBook in PDF, Kindle, and ePub formats from Manning Publications. About the technology Professional-quality code does more than just run without bugs. It's clean, readable, and easy to maintain. To step up from a capable Python coder to a professional developer, you need to learn industry standards for coding style, application design, and development process. That's where this book is indispensable. About the book Practices of the Python Pro teaches you to design and write professional-quality software that's understandable, maintainable, and extensible. Dane Hillard is a Python pro who has helped many dozens of developers make this step, and he knows what it takes. With helpful examples and exercises, he teaches you when, why, and how to modularize your code, how to improve quality by reducing complexity, and much more. Embrace these core principles, and your code will become easier for you and others to read, maintain, and reuse. What's inside Organizing large Python projects Achieving the right levels of abstraction Writing clean, reusable code Inheritance and composition Considerations for testing and performance About the reader For readers familiar with the basics of Python, or another OO language. About the author Dane Hillard has spent the majority of his development career using Python to build web applications. Table of Contents: PART 1 WHY IT ALL MATTERS 1
Sklep: Libristo.pl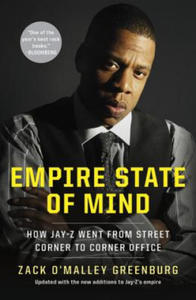 55,60 zł
Książki / Literatura obcojęzyczna
An updated business biography of one of the biggest names in the music business§§"I'm not a businessman-I'm a business, man."§--Jay-Z§§Some people think Jay-Z is just another rapper. Others see him as just another celebrity/mega-star. The reality is, no matter what you think Jay-Z is, he first and foremost a business. And as much as Martha Stewart or Oprah, he has turned himself into a lifestyle.§§You can wake up to the local radio station playing Jay-Z's latest hit, spritz yourself with his 9IX cologne, slip on a pair of his Rocawear jeans, lace up your Reebok S. Carter sneakers, catch a Nets basketball game in the afternoon, and grab dinner at The Spotted Pig before heading to an evening performance of the Jay-Z-backed Broadway musical Fela! and a nightcap at his 40/40 Club. He'll profit at every turn of your day.§§But despite Jay-Z's success, there are still many Americans whose impressions of him are foggy, outdated, or downright incorrect. Surprisingly to many, he honed his business philosophy not at a fancy B school, but on the streets of Brooklyn, New York and beyond as a drug dealer in the 1980s.§§Empire State of Mind tells the story behind Jay-Z's rise to the top as told by the people who lived it with him- from classmates at Brooklyn's George Westinghouse High School; to the childhood friend who got him into the drug trade; to the DJ who convinced him to stop dealing and focus on music. This book explains just how Jay-Z propelled himself from the bleak streets of Brooklyn to the heights of the business world.§§Zack O'Malley Greenburg draws on his one-on-one interviews with hip-hop luminaries such as DJ Clark Kent, Questlove of The Roots, Damon Dash, Fred "Fab 5 Freddy" Brathwaite, MC Serch; NBA stars Jamal Crawford and Sebastian Telfair; and recording industry executives including Craig Kallman, CEO of Atlantic Records.§He also includes new information on Jay-Z's various business dealings, such as:§§The feature movie about Jay-Z and his first basketball team that was filmed by Fab 5 Freddy in 2003 but never released.§The Jay-Z branded Jeep that was scrapped just before going into production.§The real story behind his association with Armand de Brignac champagne.§The financial ramifications of his marriage to Beyonce.§§Jay-Z's tale is compelling not just because of his celebrity, but because it embodies the rags-to-riches American dream and is a model for any entrepreneur looking to build a commercial empire.
Sklep: Libristo.pl 126,80 zł
Informatyka
'Delivering Business Value from IT' is focused on the evaluation issue in IT and how IT evaluation can proceed across the life-cycle of any IT investment and be linked positively to improving business performance.Chapters 1,2 and 3 detail an approach to IT evaluation whilst chapters 4 and 5 build on these by showing two distinctive approaches to linking IT to business performance. The remaining three chapters deal with a range of evaluation issues emerging as important - specifically Internet evaluation, Y2K and beyond, EMU, quality outsourcing, infrastructure, role of benchmarking, and cost of ownership issues that practitioners regularly encounter.A 'Computer Weekly' Professional Series bookContains high visibility case studies including Safeway, Unipart, Hewlett Packard, Morgan Stanley, CNN, BP Exploration, British Aerospace, and Royal and Sun Alliance.
Sklep: Albertus.pl
Sklepy zlokalizowane w miastach: Warszawa, Kraków, Łódź, Wrocław, Poznań, Gdańsk, Szczecin, Bydgoszcz, Lublin, Katowice
Szukaj w sklepach lub całym serwisie
2. Szukaj na wszystkich stronach serwisu
t1=0.06, t2=0, t3=0, t4=0.023, t=0.061