krainaksiazek from him to me to you 20168782
- znaleziono 237 produktów w 16 sklepach 39,73 zł
Książki / Literatura obcojęzyczna
The intensely exciting conclusion to DOWN TO YOU and UP TO ME, from New York Times bestselling M. Leighton. When it comes to passion this hot, it's all or nothing...Olivia Townsend's wealthy cousin Marissa had everything a girl could ask for - a great job, a privileged life, and all the friends she wanted. Or, at least, all the friends money could buy. But one case of mistaken identity has turned her privileged world upside down. An abduction gone wrong lands her right in the lap of the sexiest, most dangerous man she's ever met. To Marissa, he's an enigma, but one to whom she's irresistibly, inexplicably drawn. With him comes a new world of freedom and passion, of dark shadows and dangerous secrets, a world where nothing is what it seems - except for the blind passion that Marissa can't escape - or maybe even survive. If Sylvia Day, Samantha Young and Jamie McGuire captured your attention, EVERYTHING FOR US will have your imagination running wild.
Sklep: Libristo.pl 63,90 zł
Książki / Literatura obcojęzyczna
"Enormous Smallness" is a nonfiction picture book about the poet E.E. cummings. Here E.E.'s life is presented in a way that will make children curious about him and will lead them to play with words and ask plenty of questions as well. Lively and informative, the book also presents some of Cummings's most wonderful poems, integrating them seamlessly into the story to give the reader the music of his voice and a spirited, sensitive introduction to his poetry.In keeping with the epigraph of the book -- "It takes courage to grow up and become who you really are," Matthew Burgess's narrative emphasizes the bravery it takes to follow one's own vision and the encouragement E.E. received to do just that. Matthew Burgess teaches creative writing and composition at Brooklyn College. He is also a writer-in-residence with Teachers & Writers Collaborative, leading poetry workshops in early elementary classrooms since 2001. He was awarded a MacArthur Scholarship while working on his MFA, and he received a grant from The Fund for Poetry. Matthew's poems and essays have appeared in various journals, and his debut collection, "Slippers for Elsewhere," was published by UpSet Press. His doctoral dissertation explores childhood spaces in twentieth century autobiography, and he completed his PhD at the CUNY Graduate Center in June 2014.Kris Di Giacomo is an American who has lived in France since childhood. She has illustrated over twenty-five books for French publishers, which have been translated into many languages. This is her sixth book to be published by Enchanted Lion Books. The others are "My Dad Is Big And Strong, But . . . ," "Brief Thief," "Me First!," "The Day I Lost My Superpowers," and
Sklep: Libristo.pl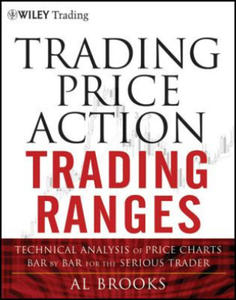 338,85 zł
Książki / Literatura obcojęzyczna
Praise for Trading Price Action Trading Ranges "Al Brooks has written a book every day trader should read. On all levels, he has kept trading simple, straightforward, and approachable. By teaching traders that there are no rules, just guidelines, he has allowed basic common sense to once again rule how real traders should approach the market. This is a must-read for any trader that wants to learn his own path to success." -Noble DraKoln, founder, SpeculatorAcademy.com, and author of Trade Like a Pro and Winning the Trading Game "A great trader once told me that success was a function of focused energy. This mantra is proven by Al Brooks, who left a thriving ophthalmology practice to become a day trader. Al's intense focus on daily price action has made him a successful trader. A born educator, Al also is generous with his time, providing detailed explanations on how he views daily price action and how other traders can implement his ideas with similar focus and dedication. Al's book is no quick read, but an in-depth road map on how he trades today's volatile markets, complete with detailed strategies, real-life examples, and hard-knocks advice." -Ginger Szala, Publisher and Editorial Director, Futures magazine Over the course of his career, author Al Brooks, a technical analysis contributor to Futures magazine and an independent trader for twenty-five years, has found a way to capture consistent profits regardless of market direction or economic climate. And now, with his new three-book series-which focuses on how to use price action to trade the markets-Brooks takes you step by step through the entire process. In order to put his methodology in perspective, Brooks examined an essential array of price action basics and trends in the first book of this series, Trading Price Action TRENDS . Now, in this second book, Trading Price Action TRADING RANGES , he provides important insights on trading ranges, breakouts, order management, and the mathematics of trading. Page by page, Brooks skillfully addresses how to spot and profit from trading ranges-which most markets are in, most of the time-using the technical analysis of price action. Along the way, he touches on some of the most important aspects of this approach, including trading breakouts, understanding support and resistance, and making the most informed entry and exit decisions possible. Throughout the book, Brooks focuses primarily on 5 minute candle charts-all of which are created with TradeStation-to illustrate basic principles, but also discusses daily and weekly charts. And since he trades more than just E-mini S&P 500 futures, Brooks also details how price action can be used as the basis for trading stocks, forex, Treasury Note futures, and options.
Sklep: Libristo.pl 43,60 zł
Literatura faktu
Michener's memoir of a recent trip to Poland and Rome is as witless as a postcard, its greeting something like ``Having a wonderful time, you won't believe the fuss being made over me.'' The visit to Poland--Michener's 14th--was occasioned by a government invitation to receive a friendship medal as the author of the novel Poland . Traveling with an entourage of nine, which included industrialist Edward Piszek and former baseball star Stan Musial, Polish-Americans, Michener seems to have been so feted as to make him lose his well-known modesty: `` Poland has accomplished so much good that it constitutes a kind of national treasure, whose merit could be duplicated by nothing else.'' The last stop on the pilgrimage was to clerical Rome, with Michener, a Quaker, receiving communion in the Pope's chapel from ``John Pawel Drugi'' himself. In recalling his heady trip, the author expresses only one fittingly wry comment: ``This is rather out of proportion. All I did was write a book.''
Sklep: Albertus.pl 59,76 zł
Książki / Literatura obcojęzyczna
A celebration of a growing child's accomplishments - and a reassurance that Mum will always be there. Children love the idea of growing up and doing things on their own. It's fun to dress, read and have showers like a big kid. But it's a little scary, too. Scampering along a stone wall just out of reach, a young boy asks his mother, 'Will you still take care of me when I'm big?' This is an honest, touching, warm-hearted portrait of a loving relationship and a child taking those first steps toward independence. This is a book about emerging independence. A young boy and his mother recall some of the things she used to do for him that he can now do by himself. This title addresses the uncertainty children may face at the idea of growing up and beginning to separate, even very slightly, from a parent.
Sklep: Libristo.pl 34,43 zł
Książki / Literatura obcojęzyczna
Red asks, 'Will we always be together?' 'Always,' I say. 'Just you and me in that little boat, watching the scarlet ibis flying back to the Caroni Swamp.' Scarlet's used to looking after her brother, Red. He's special - different. Every night she tells him his favourite story - about the day they'll fly far away to the Caroni Swamp in Trinidad, where thousands of birds fill the sky. But when Scarlet and Red are split up and sent to live with different foster families, Scarlet knows she's got to do whatever it takes to get her brother back ...Once read, never forgotten - this is the deeply moving new story from award-winning author Gill Lewis, now available in paperback.
Sklep: Libristo.pl 34,76 zł
Książki / Literatura obcojęzyczna
'We're the Demon's Watch, son. Protectors of Port Fayt. Scourge of all sea scum. Don't tell me you've never heard of us?" Half-goblin boy Joseph Grubb lives in Fayt, a bustling trading port where elves, trolls, fairies and humans live side by side. Fed up of working at the Legless Mermaid tavern, Grubb dreams of escape - until a whirlwind encounter with a smuggler plunges him into Fayt's criminal underworld. There he meets the Demon's Watch and learns of their mission to save the port from a mysterious and deadly threat. Can Grubb and his new allies uncover the dark plot in time, or will they end up as fish food in Harry's Shark Pit?
Sklep: Libristo.pl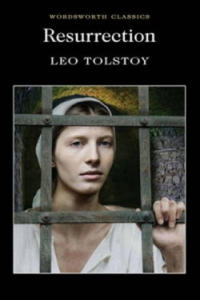 12,42 zł
Książki / Literatura obcojęzyczna
This powerful novel, Tolstoy's third major masterpiece, after War and Peace and Anna Karenina, begins with a courtroom drama (the finest in Russian literature) all the more stunning for being based on a real-life event. Dmitri Nekhlyudov, called to jury service, is astonished to see in the dock, charged with murder, a young woman whom he once seduced, propelling her into prostitution. She is found guilty on a technicality, and he determines to overturn the verdict. This pitches him into a hellish labyrinth of Russian courts, prisons and bureaucracy, in which the author loses no opportunity for satire and bitter criticism of a state system (not confined to that country) of cruelty and injustice. This is Dickens for grown-ups, involving a hundred characters, Crime and Punishment brought forward half a century. With unforgettable set-pieces of sexual passion, conflict and social injustice, Resurrection proceeds from brothel to court-room, stinking cells to offices of state, luxury apartments to filthy life in Siberia. The ultimate crisis of moral responsibility embroils not only the famous author and his hero, but also you and me. Can we help resolve the eternal issues of law and imprisonment?
Sklep: Libristo.pl 54,79 zł
Książki / Literatura obcojęzyczna
'Thank you, O golden mother, / For giving me a life,' says Paul Durcan in this brilliant new collection, a poignant tribute to 'the first woman I ever knew'. Sheila MacBride came from a political family - her uncle John MacBride was executed in 1916 for his part in the Easter Uprising - but when Sheila married into the 'black, red-roaring, fighting Durcans of Mayo' she was obliged to give up a promising legal career. These poems commemorate his mother as Paul Durcan remembers her playing golf, reading Tolstoy, and initiating him in the magic of the cinema. He recalls her compassion and loyalty when he was committed to a mental hospital in adolescence and how she endured the ordeal of her old age. Durcan also muses upon the beauty of Greek women and questions our need for newspapers and the new religion of golf. He is beguiled by a beggar woman, enraged by a young man picking his nose on the Dublin-Sligo commuter train, and gets into difficulty at the security gate of Dublin airport.
Sklep: Libristo.pl 31,45 zł
Książki / Literatura obcojęzyczna
The trouble with Jack was that he didn't listen to anyone. He didn't even listen to me, his girlfriend. That's why I was standing on Hutton Moor holding a bunch of flowers. There was a small card attached to them that said, Miss You, Jodie XXXX. I had tears in my eyes. Jack Berry loved to cycle on the moors. One day he went out on his own and didn't come back. A year later his girlfriend, Jodie, is still missing him. On the anniversary of his death, odd things begin to happen. She hears his ring tone. Then, at a bike race, Jodie catches a glimpse of someone wearing Jack's customised cycling jacket. His cycling bag is left on his best friend's bike. Is Jodie about to find out what really happened to Jack? This tightly-wrought mystery story is written by master of suspense, Anne Cassidy. *Help Key Stage 3 students move from Level 4c to Level 4a in reading. *Support comprehension with the atmospheric, age-appropriate illustrations. *Encourage shared and guided reading using the ready-made tasks and discussion points on the activity pages at the back of the book. * Suitable for Key Stage 3 students with a reading age of 10 years and above.
Sklep: Libristo.pl 34,43 zł
Książki / Literatura obcojęzyczna
A captivating retelling of the nation's favourite fairy tale, from the nation's favourite storyteller, Michael Morpurgo. After encountering a fearsome beast at a mysterious palace, down-on-his-luck merchant Marco is forced to make a promise in exchange for his life: he must persuade one of his three daughters to return to the palace in his place - but she must come of her own free will. Beautiful, kind-hearted Belle agrees at once to return to the palace, and there she and the Beast exist companionably, with the Beast asking of Belle the same question at the end of each day: "Dearest Belle, will you marry me?" After a return home to consult with her father, Belle resolves to follow her heart and return to the Beast, but her plans are thwarted by the trickery of her jealous sisters. When, at last, Belle is able to find her way back to the palace, she finds her beloved Beast lying as still as death on the ground. As Belle's tears fall on his face, the Beast is transformed into a handsome prince - the ancient spell upon him broken by Belle's tears of true love...
Sklep: Libristo.pl 49,66 zł
Książki / Literatura obcojęzyczna
During his career in the Premiership, Jeff Winter became one of our most high-profile referees - regularly called upon to take action while 40,000 fans screamed abuse at him. Since breaking ties with the FA, Jeff is now free to reveal the true referee experience with utter candidness: his dealings with the most controversial and volatile players, and his famous bust-ups with Sir Alex Ferguson, Sam Allardyce and others. It is a sensational tale, packed with insight and laced with wry humour. It is also the story of how Jeff transformed himself from terrace boot-boy to lawman on the pitch: a journey of hard knocks and comic episodes as he progressed through the lower leagues to the very top. It is quite simply the most honest account of refereeing ever written. 'Back to your usual self, Jeff, fucking useless' - Sir Alex Ferguson. 'He drives me nuts. An absolute prat - and you can print that as well' - Steve Bruce. 'I'll get the sack soon enough. Perhaps I'll send Jeff a note when the P45 arrives' - Martin O'Neill.
Sklep: Libristo.pl
Sklepy zlokalizowane w miastach: Warszawa, Kraków, Łódź, Wrocław, Poznań, Gdańsk, Szczecin, Bydgoszcz, Lublin, Katowice
Szukaj w sklepach lub całym serwisie
2. Szukaj na wszystkich stronach serwisu
t1=0.031, t2=0, t3=0, t4=0.006, t=0.031