krainaksiazek how a car is made 20167909
- znaleziono 44 produkty w 6 sklepach 60,01 zł
Bugatti Crabtree Publishing Co,US
Książki / Literatura obcojęzyczna
Italian-born Ettore Bugatti, well known for the beauty of his designs, brought grandeur to the world of automobiles. In 1909 he founded the company that would make the high-performance car that would bear his name. But the car line foundered and the company found itself manufacturing airplane parts in the 1960s. This beautiful book describes the legendary car, model stats, and how the Buggati line has made a comeback in the last decade having been revived by Volkswagen with new models: EB 218, Chiron, and Veyron.
Sklep: Libristo.pl 115,83 zł
Książki / Literatura obcojęzyczna
Although he died in a tragic car accident at twenty-five, Clifford Brown is widely considered one of the most important figures in the history of jazz, a trumpet player who ranks with Louis Armstrong, Dizzy Gillespie, and Miles Davis, and a leading influence on contemporary jazz musicians. Now, in Clifford Brown: The Life and Art of the Legendary Jazz Trumpeter, Nick Catalano gives us the first major biography of this musical giant. Based on extensive interviews with Clifford Brown's family, friends, and fellow jazz musicians, here is a fascinating portrait of a remarkable musician. Catalano depicts Brown's early life, showing how he developed a facility and dazzling technique that few jazz players have ever equaled. We read of his meteoric rise in Philadelphia, where he played with many of the leading jazz players of the 1950s, including Dizzy Gillespie and Charlie Parker; his tour of Europe with Lionel Hampton, which made him famous; and his formation of the Brown-Roach Quintet with prominent drummer Max Roach--one of the most popular hard bop combos of the day. Catalano also shows that Brown was a remarkable individual--he grew up in a middle-class African-American home in Wilmington, Delaware, attended college, was a skilled mathematician, and had wide cultural interests. Moreover, in an era when most jazz players were either alcoholics or addicts, Brown was clean living and drug free. Indeed, he became a role model for musicians who were struggling with drugs and had great influence in this area with one prominent colleague, tenor sax player Sonny Rollins. Clifford Brown not only provides a colourful account of Brown's life, but also features an informed analysis of his major recorded solos, highlighting Brown's originality and revealing why he remains a great influence on trumpet players today. It is a book that anyone with a serious interest in jazz will want to own.
Sklep: Libristo.pl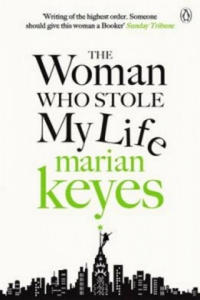 48,20 zł
Książki / Literatura obcojęzyczna
International bestselling author Marian Keyes is back with another masterfully told story full of wit and charm. 'Name: Stella Sweeney. Height: average. Recent life events: dramatic.' One day, sitting in traffic, married Dublin mum Stella Sweeney attempts a good deed. The resulting car crash changes her life. For she meets a man who wants her telephone number (for the insurance, it turns out). That's okay. She doesn't really like him much anyway (his Range Rover totally banjaxed her car). But in this meeting is born the seed of something which will take Stella thousands of miles from her old life, turning an ordinary woman into a superstar, and, along the way, wrenching her whole family apart. Is this all because of one ill-advised act of goodwill? Was meeting Mr Range Rover destiny or karma? Should she be grateful or hopping mad? For the first time real, honest-to-goodness happiness is just within her reach. But is Stella Sweeney, Dublin housewife, ready to grasp it? Marian's stunning new novel The Woman Who Stole My Life is about losing the life you had and finding a better one. Praise for Marian Keyes: "When it comes to writing page-turners that put a smile on your face and make you think, Keyes is in a class of her own." (Daily Express). "Gloriously funny." (Sunday Times). "Chatty and warmhearted, Keyes' talent is to tell it how it is." (Independent). Marian Keyes' international bestselling novels include Rachel's Holiday, Last Chance Saloon, Sushi for Beginners, Angels, The Other Side of the Story, Anybody Out There, This Charming Man, The Brightest Star in the Sky and The Mystery of Mercy Close. Two collections of her journalism, Under the Duvet and Further Under the Duvet, are also available from Penguin. Marian lives in Dublin with her husband.
Sklep: Libristo.pl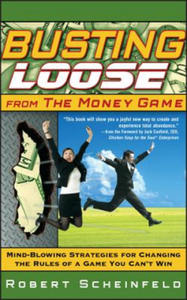 110,88 zł
Książki / Literatura obcojęzyczna
Real people, real transformations! "Absolutely amazing! It completely shifts your paradigm for life. One of the most wonderful things about it is that the results are immediate. My whole perception and relationship to money has undergone a major, substantial change." -Chris Attwood, writer and teacher, California "I've spent most of my life trying to figure out what's true and what's real. I have to say I now have a clear glimpse into what it really is." -Tom Hill, Colorado "Before Busting Loose from The Money Game, I was very unhappy and frustrated in my life. I was driven to find more ways to make money. I changed jobs, cities, countries, went back to school, read books. Financially, the stress was causing anxiety attacks and migraines so severe I stayed in bed. The joy I feel now is priceless. Money is there when I need it, in the amount that's needed, no matter what occurs (car repairs, unplanned trips, etc.). It's absolutely amazing!" -Suresh Thakoor, Texas "As a retired professor on a fixed and limited income, I always lived from a tight budget and felt compressed by it-especially at the end of the year. I don't use a budget anymore and have opened up new streams of income that were always closed to me in the past." -Howard Rovics, Connecticut "It opened a whole new dimension for me and shifted my perspective on life completely. I especially love how practical it is. The application is so simple, so effective ...and fun!" -Doris Kahle, Hagen, Germany "I'd had a lot of success in the corporate arena, made a ridiculous amount of money and lost a ridiculous amount of money. But I was caught in a cycle of making it, losing it. I needed to break that cycle-for myself and my family-and this gave me the keys to do that. Busting Loose from The Money Game opened a window I had no clue even existed. This is very cutting-edge, a revolutionary approach to unwrapping yourself from limitations. If you're not satisfied with where you are financially and you're concerned about your future, get this book!" -Ben Coleman, Texas
Sklep: Libristo.pl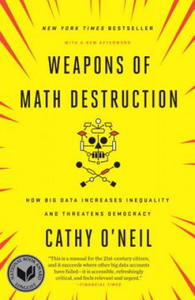 64,96 zł
Książki / Literatura obcojęzyczna
Longlisted for the National Book Award New York Times Bestseller A former Wall Street quant sounds an alarm on the mathematical models that pervade modern life - and threaten to rip apart our social fabric We live in the age of the algorithm. Increasingly, the decisions that affect our lives-where we go to school, whether we get a car loan, how much we pay for health insurance-are being made not by humans, but by mathematical models. In theory, this should lead to greater fairness: Everyone is judged according to the same rules, and bias is eliminated. But as Cathy O'Neil reveals in this urgent and necessary book, the opposite is true. The models being used today are opaque, unregulated, and uncontestable, even when they're wrong. Most troubling, they reinforce discrimination: If a poor student can't get a loan because a lending model deems him too risky (by virtue of his zip code), he's then cut off from the kind of education that could pull him out of poverty, and a vicious spiral ensues. Models are propping up the lucky and punishing the downtrodden, creating a "toxic cocktail for democracy." Welcome to the dark side of Big Data. Tracing the arc of a person's life, O'Neil exposes the black box models that shape our future, both as individuals and as a society. These "weapons of math destruction" score teachers and students, sort résumés, grant (or deny) loans, evaluate workers, target voters, set parole, and monitor our health. O'Neil calls on modelers to take more responsibility for their algorithms and on policy makers to regulate their use. But in the end, it's up to us to become more savvy about the models that govern our lives. This important book empowers us to ask the tough questions, uncover the truth, and demand change. - Longlist for National Book Award (Non-Fiction) - Goodreads, semi-finalist for the 2016 Goodreads Choice Awards (Science and Technology) - Kirkus, Best Books of 2016 - New York Times, 100 Notable Books of 2016 (Non-Fiction) - The Guardian, Best Books of 2016 - WBUR's "On Point," Best Books of 2016: Staff Picks - Boston Globe, Best Books of 2016, Non-Fiction
Sklep: Libristo.pl 42,87 zł
Guardians Hodder & Stoughton
Książki / Literatura obcojęzyczna
He was framed for murder. Now he needs a miracle. 22 years ago Quincy Miller was sentenced to life without parole. He was accused of killing Keith Russo, a lawyer in a small Florida town. But there were no reliable witnesses and little motive. Just the fact that Russo had botched Quincy's divorce case, that Quincy was black in a largely all-white town and that a blood-splattered torch was found in the boot of Quincy's car. A torch he swore was planted. A torch that was conveniently destroyed in a fire just before his trial. The lack of evidence made no difference to judge or jury. In the eyes of the law Quincy was guilty and, no matter how often he protested his innocence, his punishment was life in prison. Finally, after 22 years, comes Quincy's one and only chance of freedom. An innocence lawyer and minister, Cullen Post, takes on his case. Post has exonerated eight men in the last ten years. He intends to make Quincy the next. But there were powerful and ruthless people behind Russo's murder. They prefer that an innocent man dies in jail rather than one of them. There's one way to guarantee that. They killed one lawyer 22 years ago, and they'll kill another without a second thought.
Sklep: Libristo.pl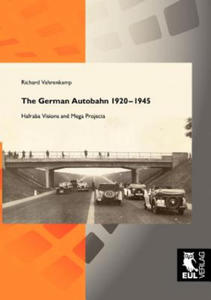 421,60 zł
Książki / Literatura obcojęzyczna
The expressway network in Europe developed into an essential infrastructure of the 20th and the beginning of the 21st century and provided means of commuting, as well as accommodated leisure travel and the cargo supply for the mass consumption society. This book discusses, how expressways were developed in Europe in the 1920s and 1930s. It focuses on the various forerunner projects and the role of the Hafraba association, which has been significant in the Hessian region, with its actors in Kassel, Frankfurt and Darmstadt. It is shown, how the Autobahn concept developed, from the Italian expressways to the Bonn-Cologne Autobahn and to the design of the Nazi Autobahn project.The Bonn-Cologne Autobahn was the first Autobahn in Germany, opened in 1932 by Konrad Adenauer, later Chancellor of West-Germany. This Autobahn section is here explored for the first time. As part of the Nazi Mega Project various regional legs are explored and for the first time drawn to scholary attention: The leg Frankfurt-Kassel-Göttingen, the leg Frankfurt-Darmstadt-Heidelberg-Karlsruhe and the leg Munich-Salzburg.The goals of the Nazi mega project are evaluated. Further the book shows, how traffic on the Autobahn developed and which experiences were made by driving on the Autobahn. The book discusses various approaches towards a theory on infrastructure.
Sklep: Libristo.pl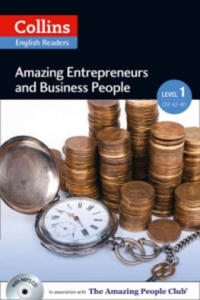 55,82 zł
Książki / Literatura obcojęzyczna
The inspiring stories of 6 people who changed history. Contents: Mayer Amschel Rothschild who started a bank which made his family rich Cornelius Vanderbilt who became one of the richest people in the USA W. K. Kellogg who started the world's biggest cereal company Elizabeth Arden who built the Elizabeth Arden cosmetics company Walt Disney who started the famous entertainment company Soichiro Honda who started the Honda motorbike and car company BRITISH ENGLISH Word count: 6,901 Headword count: 623 Each book includes a free CD with a full recording of each story. PLUS: visit www.collinselt.com/readers for videos, teacher resources and self-study materials. This book is Level 1 in the Collins ELT Readers series. Level 1 is equivalent to CEF level A2. About the Amazing People series: A unique opportunity for learners of English to read about the exceptional lives and incredible abilities of some of the most insightful people the world has seen. Each book contains six short stories, told by the characters themselves, as if in their own words. The stories explain the most significant parts of each character's life, giving an insight into how they came to be such an important historic figure. After each story, a timeline presents the most major events in their life in a clear and succinct fashion. The timeline is ideal for checking comprehension or as a basis for project work or further research. Created in association with The Amazing People Club. About Collins ELT Readers: Collins ELT Readers are divided into four levels: Level 1 - elementary (A2) Level 2 - pre-intermediate (A2-B1) Level 3 - intermediate (B1) Level 4 - upper intermediate (B2) Each level is carefully graded to ensure that the learner both enjoys and benefits from their reading experience.
Sklep: Libristo.pl 79,63 zł
Książki / Literatura obcojęzyczna
The Porsche 911, certainly one of the greatest sports the world has ever seen, has appeared in many forms since the first car rolled off the production line in 1964. The 911 has been produced for over 40 years now, with changes being made almost every single year. But when is a Porsche 911 not a 911? When it's a Carrera, a GT2, GT3 or a Speedster. Or maybe when it's a 964, 993, 996 or 997. It can be highly confusing, especially when most mainstream 911s since 1984 have been badged "Carrera" and not actually "911". The Porsche 911 Identification Guide is designed to clarify the situation. It documents clearly and simply the different models of Porsche 911 produced since 1964 with detailed descriptions, notes on specification changes and clear pointers on how to recognise each variant.
Sklep: Libristo.pl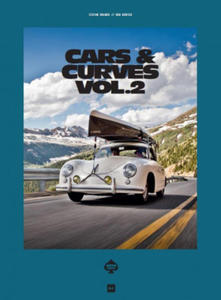 234,33 zł
Książki / Literatura obcojęzyczna
Weiter geht die wilde Jagd!... natürlich die nach Kurven und unvergesslichen Momenten auf der Straße. Nach dem überwältigenden Erfolg von "Cars & Curves" Volume 1, der zum 70-jährigen Jubiläum der Marke Porsche ein Feuerwerk aus seltenen Modellen und atemberaubenden Strecken zündete, legt Stefan Bogner jetzt noch eine Schippe nach.Auch die treuesten Fans von Sportwagen aus Zuffenhausen müssen sich fragen, wie Bogner und sein Team es schaffen, eine so exquisite Auswahl der seltensten und besten Porsche Modelle vor die Linse zu bekommen. Wir reden von 908, 962, 718 Spyder, Carrera Abarth und vielen anderen. Und dann findet das Ganze nicht etwa in einem klinischen Studio oder vor statischer Kulisse statt, nein, in voller Fahrt und ohne Rücksicht auf Verluste werden die sonst sorgsam gehüteten Preziosen abgelichtet. Jedes Fahrzeug wird aufwendig in Szene gesetzt und teilweise sogar aus dem Helikopter fotografiert. Ergänzt werden die faszinierenden Bilder durch die mitreißenden Texte von Ben Winter, die diese beeindruckenden Strecken noch greifbarer machen - als säßen Sie selbst am Steuer.- von exotisch bis puristisch: die extremsten Sportwagen von Porsche- unterhaltsame und kenntnisreiche Texte von Ben Winter- Traumstraßen in aller WeltDer faszinierende Bildband über die Kurvenjagd und den Traum vom sportlichen Fahren. Stefan Bogner verantwortet unter anderem die Erfolgsreihe "CURVES" und zählt seit Jahren zu den besten Fotografen in Sachen Porsche.Worauf warten Sie noch? Blättern, anschnallen und losfahren!Zweisprachig: Deutsch/EnglischThe mad rush goes on!... for curves and unforgettable moments on the road. After the overwhelming success of "Cars & Curves" Volume 1, a fireworks of rare models and breathtaking routes on occasion of the 70th Porsche anniversary, Stefan Bogner goes for the next one.Even the most dedicated fans of sports cars from Zuffenhausen must wonder: How do Bogner and his team manage to photograph this exquisite choice of the best and rarest Porsche models? These are the 908, 962, 718 Spyder, Carrera Abarth and many more. And it's neither a studio shooting nor in front of a static background, no, the photos of the otherwise closely guarded valuables were taken at full speed and regardless of consequences.Each car is carefully staged, sometimes the pictures are even taken from a helicopter. Powerfully written texts by Ben Winter complement the fascinating photos and make the impressive routes feel like the real thing - as if you were at the wheel.- from exotic to puristic: the most extreme Porsche sports cars- entertaining and well-informed texts by Ben Winter- dream roads worldwideA fascinating illustrated book about the hunt for curves and the dream of sporty driving. Stefan Bogner is in charge of the success series "CURVES" and others. For years now, he is one of the top photographers of Porsche cars.What are you waiting for? Leaf through, buckle up and drive off!
Sklep: Libristo.pl 133,80 zł
Inne 1
World Bank literature is more than a concept-it is a provocation, a call to arms. It is intended to prompt questions about each word, to probe globalization, political economy, and the role of literary and cultural studies. As asserted in this major work, it signals a radical rewriting of academic debates, a rigorous analysis of the World Bank and the International Monetary Fund (IMF), and a consideration of literature that deals with new global realities. Made more relevant than ever by momentous antiglobalization demonstrations in Seattle and Genoa, World Bank Literature brings together essays by a distinguished group of economists, cultural and literary critics, social scientists, and public policy analysts to ask how to understand the influence of the World Bank/IMF on global economic power relations and cultural production. The authors attack this question in myriad ways, examining World Bank/IMF documents as literature; their impact on developing nations; the relationship between literature and globalization; the connection between the academy and the global economy; and the emergence of coalitions confronting the new power. World Bank Literature shows, above all, the multifarious and sometimes nefarious ways that abstract academic debates play themselves out concretely in social policy and cultural mores that reinforce traditional power structures. Contributors: Anthony C. Alessandrini, Bret Benjamin, John Berger, Suzanne Bergeron, Lorrayne Carroll, Manthia Diawara, Grant Farred, Barbara Foley, Claire F. Fox, Rosemary Hennessy, Doug Henwood, Caren Irr, Joseph Medley, Cary Nelson, Gautam Premnath, Bruce Robbins, Andrew Ross, Subir Sinha, Kenneth Surin, Rashmi Varma, Evan Watkins, Phillip E. Wegner, Richard Wolff. Amitava Kumar is associate professor of English and cultural studies at Penn State University. He is the author of Passport Photos (2000).
Sklep: Albertus.pl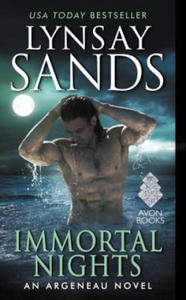 57,15 zł
Książki / Literatura obcojęzyczna
In a sizzling new argeneau novel from New York Times bestselling author Lynsay Sands, an impulsive rescue pairs a sexy immortal with the woman made to be his for eternity Abigail Forsythe's life hasn't been easy lately. Still, if there's one thing guaranteed to take her mind off an empty bank account and abandoned dreams, it's a naked man locked in a plane's cargo hold. A very big, incredibly gorgeous naked man. And when instinct prompts her to free him, Abigail must rely on this stranger for survival . . . a stranger who leaves her thrumming with need every time they touch. Tomasso Notte knows he's found his life mate in Abigail. Now he just has to hold on to her. They're miles from civilization, hunted by his kidnappers. Abigail has no idea of Tomasso's abilities, or of how intensely pleasurable their unique connection can be. But he's about to show her, beginning with one wild, hot, immortal night . . .
Sklep: Libristo.pl 53,34 zł
Książki / Literatura obcojęzyczna
More stories of mayhem from the world's favourite dysfunctional family - the Simpsons! In "Journey to the Cellar of the Kwik-E-Mart", it's backwards fun as we discover just how Homer's car went off a cliff...Lisa gets a job as substitute teacher in "The Primt of Miss Lisa Simpson"...Santa's Little Helper takes centre stage for the all-action "Hamburger's Little Helper"...and Bart joins up with Sideshow Bob for "Angels with Yellow Faces"! Plus, "The Rise and Fall of Bartholomew J. Simpson" looks back on Bart's long and remarkable career, and in "Tic Tac D'oh!" Homer enters a seemingly innocent game show...but ends up on a mad dash through the deadly "Castle Burnsimoto"!
Sklep: Libristo.pl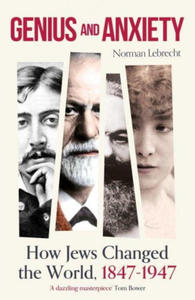 58,68 zł
Książki / Literatura obcojęzyczna
Marx, Freud, Proust, Einstein, Bernhardt and Kafka. Between the middle of the nineteenth and twentieth centuries a few dozen men and women changed the way we see the world. But many have vanished from our collective memory despite their enduring importance in our daily lives.Without Karl Landsteiner, for instance, there would be no blood transfusions or major surgery. Without Paul Ehrlich no chemotherapy. Without Siegfried Marcus no motor car.Without Rosalind Franklin genetic science would look very different. Without Fritz Haber there would not be enough food to sustain life on earth. These visionaries all have something in common - their Jewish origins and a gift for thinking outside the box.In 1847 the Jewish people made up less than 0.25% of the world's population, and yet they saw what others could not. How?
Sklep: Libristo.pl
Sklepy zlokalizowane w miastach: Warszawa, Kraków, Łódź, Wrocław, Poznań, Gdańsk, Szczecin, Bydgoszcz, Lublin, Katowice
Szukaj w sklepach lub całym serwisie
2. Szukaj na wszystkich stronach serwisu
t1=0.054, t2=0, t3=0, t4=0.016, t=0.054