krainaksiazek a fervent hope 20167788
- znaleziono 7 produktów w 2 sklepach 10,89 zł
Książki & Multimedia > Książki
Opis - Doskonałe do malarstwa olejnego i akrylowego, wykonane z bawełny o gramaturze 330g powleczonej gruntem uniwersalnym, lekkie ramy wykonane z drewna paulowni, zszywki umieszczone z tyłu ramy, komplet klinów rozporowych. Nazwa - Podobrazie malarskie 24x30 ASTRA Kod EAN - 5900263270019 Wydawca - ASTRA POLSKA Podatek VAT - 23%
Sklep: InBook.pl 118,08 zł
Książki / Literatura obcojęzyczna
Synopsis: James Atwood contends that the thirty thousand gun deaths America suffers every year cannot be understood apart from our national myth that God has appointed America as "the trustee of the civilization of the world" and even "Christ's light to the nations." Because these purposes are noble, and we are supposedly a good and trustworthy people, violence is sometimes "required" and gives license to individuals to carry open or concealed weapons, which "save lives" and can even be "redemptive." Atwood, an avid hunter, cautions that an absolute trust in guns and violence morphs easily into idolatry. Having spent thirty-six years as a Presbyterian pastor fighting against the easy access to firearms, one of which took the life of a friend, he uses his unique experience and his biblical and theological understanding to graphically portray the impact guns have on our society. He documents how Americans have been deceived into believing that the tools of violence, whether they take the form of advanced military technology or a handgun in the bedside stand, will provide security. He closes with a wake-up call to the faith community, which he says is America's best hope to unmask the extremism of the Gun Empire. Endorsement: "Atwood knows that guns are not just weapons, but symbols, and not only symbols, but idols that demand enormous sacrifice in American lives. This book gets at both the depth and meaning of this on-going tragedy. As a gifted organizer and thinker, Atwood then unveils the inspiring theological bases of an awakening to gun violence [prevention] that has already begun in some cities and congregations." --Christian Iosso, Coordinator of Advisory Committee on Social Witness Policy "When it comes to tackling the plague of gun violence in the U.S., no one 'walks the walk' with more integrity than Atwood. He has devoted his life to saving lives from gun violence by increasing awareness and challenging popular myths about guns. He now gives us a much needed theological undergirding for our work to end the violence." --John W. Wimberly Jr., Pastor of Western Presbyterian Church "Gun violence destroys families everyday in America. Atwood presciently shows how our weak gun laws result from treating guns as if they were religious idols. By unpacking the theological significance of policies that allow for unfettered access to firearms, he makes a compelling argument that people of faith have a religious and moral duty to fight for stronger gun laws." --Joshua Horwitz, Executive Director of the Coalition to Stop Gun Violence "Atwood's fervent account of the multiple costs of gun violence and the need to restrain it is of urgent and timely importance. This book is a challenge to Christians to lead the way in unmasking the peculiar American obsession with guns. It illuminates the origins of that obsession and recounts a distressing record of statistics and broken laws, all in a compelling theological framework." --David Little, Harvard Divinity School "This is the book I've been waiting for. Atwood's analysis is deeply theological, and I hope it will bring conversations in our churches about idolatry, faithfulness, and the violence that has become so interwoven into our culture. Read this book for an exploration of your own acquiescence to the gun culture, and then study it with your book club or church group to begin planning the revolution that will stand up to the gun industry." --Rick Ufford-Chase, Executive Director of Presbyterian Peace Fellowship Author Biography: James E. Atwood is Pastor Emeritus of the Trinity Presbyterian Church of Arlington, Virginia, from which he retired in 1999. He lives in Springfield, Virginia. He is presently the Chairperson
Sklep: Libristo.pl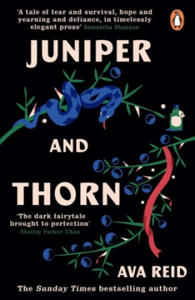 48,81 zł
Książki / Literatura obcojęzyczna
''A tale of fear and survival, hope and yearning and defiance, in timelessly elegant prose. It will enchant you, break your heart, and chill you to the very marrow.' Samantha Shannon on The Wolf and the WoodsmanFrom the Sunday Times bestselling author of The Wolf and the Woodsman comes a gothic retelling of The Juniper Tree, where a young witch seeks to discover her identity and escape the domination of her abusive wizard father. Perfect for fans of Angela Carter, Catherynne M. Valente and Shirley Jackson_________________________________A gruesome curse. A city in upheaval. A monster with unquenchable appetites.Marlinchen and her sisters are the last true witches in a city shifting from magic to industry. Viewed as little more than tourist traps, they spend their days treating clients with archaic remedies and nostalgic charm, while attempting to placate their tyrannical, xenophobic wizard father, who keeps his daughters locked away in their crumbling home.But at night, they sneak out to revel in the city's thrills, particularly the recently established ballet theatre, where Marlinchen meets a dancer who quickly captures her heart. But as their late-night trysts grow more fervent and frequent, so does the threat of her father's rage. And while their city flourishes, a monster lurks in its midst, borne of intolerance and resentment and suffused with old-world power.
Sklep: Libristo.pl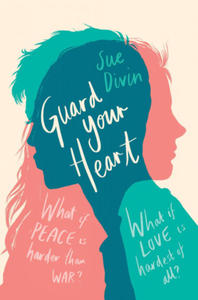 38,72 zł
Książki / Literatura obcojęzyczna
Derry. Summer 2016. Aidan and Iona, now eighteen, were both born on the day of the Northern Ireland peace deal.Aidan is Catholic, Irish, and Republican. With his ex-political prisoner father gone and his mother dead, Aidan's hope is pinned on exam results earning him a one-way ticket out of Derry. To anywhere.Iona, Protestant and British, has a brother and father in the police. She's got university ambitions, a strong faith and a fervent belief that boys without one track minds are a myth. At a post-exam party, Aidan wanders alone across the Peace Bridge and becomes the victim of a brutal sectarian attack.Iona witnessed the attack; picked up Aidan's phone and filmed what happened, and gets in touch with him to return the phone. When the two meet, alone and on neutral territory, the differences between them seem insurmountable. Both their fathers held guns, but safer to keep that secret for now.Despite their differences and the secrets they have to keep from each other, there is mutual intrigue, and their friendship grows. And so what? It's not the Troubles. But for both Iona and Aidan it seems like everything is keeping them apart , when all they want is to be together .
Sklep: Libristo.pl 233,72 zł
Książki / Literatura obcojęzyczna
The author, Raul Eduardo Chao, received a Doctorate degree from John Hopkins University in Baltimore, MD. He has worked as director of the Chemical Engineering programs at the University of Puerto Rico and Detroit, as well as a consultant for NASA and the private sector. He published the historic novels: Contramaestre, Baraguá & Jimaguayú and many others historical books like Exiled Cuba. The Spanish 400 year domination that ended in 1898 was followed by four years of US occupation that offered Cubans their first lessons on how to govern a country. The enlightened European civilization that Spain had brought to Cuba had been blighted by selfish economic and political impositions. After 1898, the constructive years of American government control were marred by the burden of an unwelcomed Platt amendment. This book presents a series of episodes of these 400 years of Colonial Cuba. The fervent hope that Cuba would be free continues to this day in the hearts of Cubans in the island and in exile.
Sklep: Libristo.pl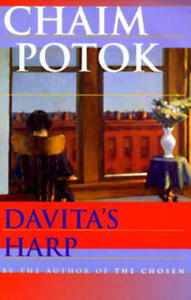 79,08 zł
Książki / Literatura obcojęzyczna
For Davita Chandal, growing up in the New York of the 1930s and '40s is an experience of joy and sadness. Her loving parents, both fervent radicals, fill her with the fiercely bright hope of a new and better world. But as the deprivations of war and depression take a ruthless toll, Davita unexpectedly turns to the Jewish faith that her mother had long ago abandoned, finding there both a solace for her questioning inner pain and a test of her budding spirit of independence. "From the Paperback edition."
Sklep: Libristo.pl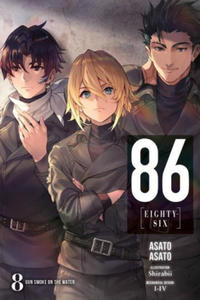 74,41 zł
Książki / Literatura obcojęzyczna
A PATH TO PURPOSE LAID WITH IRON RAILS.An end to the endless war
Sklep: Libristo.pl
Sklepy zlokalizowane w miastach: Warszawa, Kraków, Łódź, Wrocław, Poznań, Gdańsk, Szczecin, Bydgoszcz, Lublin, Katowice
Szukaj w sklepach lub całym serwisie
2. Szukaj na wszystkich stronach serwisu
t1=0.024, t2=0, t3=0, t4=0, t=0.025