krainaksiazek a judge and nothing but 20127929
- znaleziono 12 produktów w 4 sklepach 54,55 zł
Książki
Sklep: KrainaKsiazek.pl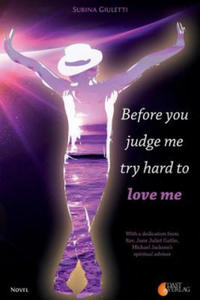 98,55 zł
Książki / Literatura obcojęzyczna
Michael Jackson-a myth, a legend, a mystery-his person and his music still hold us under his spell. Why? Who was he? That is just what the protagonist Chirelle wants to find out. She meets Jackson by chance, knows next to nothing about him except what the
Sklep: Libristo.pl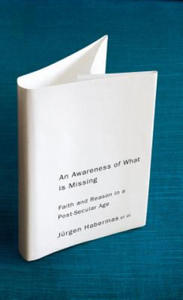 110,31 zł
Książki / Literatura obcojęzyczna
In his recent writings on religion and secularization, Habermas has challenged reason to clarify its relation to religious experience and to engage religions in a constructive dialogue. Given the global challenges facing humanity, nothing is more dangerous than the refusal to communicate that we encounter today in different forms of religious and ideological fundamentalism.§§Habermas argues that in order to engage in this dialogue, two conditions must be met: religion must accept the authority of secular reason as the fallible results of the sciences and the universalistic egalitarianism in law and morality; and conversely, secular reason must not set itself up as the judge concerning truths of faith. This argument was developed in part as a reaction to the conception of the relation between faith and reason formulated by Pope Benedict XVI in his 2006 Regensburg address.§§In 2007 Habermas conducted a debate, under the title 'An Awareness of What Is Missing', with philosophers from the Jesuit School for Philosophy in Munich. This volume includes Habermas's essay, the contributions of his interlocutors and Habermas's reply to them. It will be indispensable reading for anyone who wishes to understand one of the most urgent and intractable issues of our time.
Sklep: Libristo.pl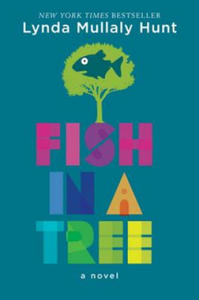 83,70 zł
Książki / Literatura obcojęzyczna
The author of the beloved One for the Murphys gives readers an emotionally-charged, uplifting novel that will speak to anyone who's ever thought there was something wrong with them because they didn't fit in.§§Everybody is smart in different ways. But if you judge a fish by its ability to climb a tree, it will live its life believing it is stupid."§§Ally has been smart enough to fool a lot of smart people. Every time she lands in a new school, she is able to hide her inability to read by creating clever yet disruptive distractions. She is afraid to ask for help; after all, how can you cure dumb? However, her newest teacher Mr. Daniels sees the bright, creative kid underneath the trouble maker. With his help, Ally learns not to be so hard on herself and that dyslexia is nothing to be ashamed of. As her confidence grows, Ally feels free to be herself and the world starts opening up with possibilities. She discovers that there's a lot more to her;and to everyone ;than a label, and that great minds don't always think alike.
Sklep: Libristo.pl 36,60 zł
Powieści i opowiadania
'When people ask me what I do for a crust and I tell them that I'm a novelist, they immediately assume that my life is a non-stop carousel of limos, television appearances, hair-dos, devoted fans, stalkers and all the glitzy paraphernalia of being a public figure. It's time to set the record straight. I write alone, in a darkened bedroom, wearing my PJs, eating bananas, my laptop on a pillow in front of me ...' Her novels are adored by millions around the world
Sklep: Albertus.pl 45,93 zł
Książki / Literatura obcojęzyczna
Welcome to Cedar Cove - a small town with a big heart! Judge Olivia Lockheart has caused a scandal. Hearing Cecilia and Ian Randal's petition for a divorce, she came to the conclusion that the young couple hadn't tried hard enough to make their marriage work. Her judgement? Divorce denied. While Judge Olivia throws the town into an uproar, her daughter Justine is on the verge of the biggest decision of her life. Should she stop waiting for love and accept a marriage of convenience? Olivia's best friend, Grace, has troubles of her own. Dan, her husband, is increasingly distant and Grace is starting to wonder if he's having an affair. And in Cedar Cove, nothing stays secret for long. Make time for friends. Make time for Debbie Macomber.
Sklep: Libristo.pl
351,89 zł
Książki / Literatura obcojęzyczna
MP3 sound files inside This course in radio communications, designed by the reference expert in Aviation English, Yves Rengade, is the only one to be based on authentic in-flight recordings used as language training material which will help you to acquire or consolidate the competences required by ICAO by adopting a personalized method of working.Texte de présentation The aim of this manual is to help you to acquire or consolidate the competences required by ICAO and, to this end, to adopt a personalized method of working.The advantage of the approach followed by ICAO is that it clearly identifies the competences whose acquisition guarantees the required linguistic level; the objectives being clearly defined, it is important that from the outset you prioritize your needs so that you can organize your work accordingly.Two categories may be listed as follows:
Sklep: Libristo.pl 135,00 zł
Modelarstwo i Gry>Gry bitewne>Gry Figurkowe>Underworlds
The Headsmen
Sklep: Redberet.pl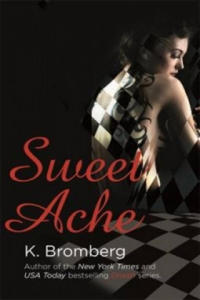 50,82 zł
Sweet Ache Little, Brown Book Group
Książki / Literatura obcojęzyczna
Hawkin Play, the bad boy rock star with a good guy heart, has lived a lifetime of cleaning up after his twin brother's mistakes. Hunter's most recent screwup could land Hawke in jail and risk the band's future. Hawke agrees to guest lecture at a local college to stay in the judge's good graces-and a bet with his bandmate to seduce his sexy teaching assistant is icing on the cake. Quinlan Westin is harder to bed than Hawke imagined. She knows his type and is determined to avoid the rocker at all costs-even if their attraction runs deeper than simple lust. Just as Hawke might finally be winning over the girl, his brother has other plans. When Hunter realizes his twin finally has a weakness, he'll stop at nothing to take advantage...
Sklep: Libristo.pl 176,29 zł
Beethoven Hal Leonard Corporation
Książki / Literatura obcojęzyczna
Ludwig van Beethoven: Eine Biographie appeared in Prague a few months after the composer's death, thirteen years before the next biography of Beethoven would appear. Virtually nothing is known about the author, Johann Aloys Schlosser, except that he was born in the small town of Lann, in Bohemia, around 1790 and was a partner in a publishing firm in Prague from 1827-28, at which time he published this first brief biography of Beethoven. Many writers have pointed out the flaws in Schlosser's "biography". The purpose of the present edition is not to provide a clear and vivid picture of Beethoven's life, but to enable English-speaking readers to judge Schlosser's book for themselves rather than relying on secondhand criticisms, and to illuminate what was known and believed in Vienna and Prague in 1827 - not only about Beethoven but about his relationship to Haydn and Mozart, and to the music of Bach and Handel. Copious annotations and an introductory essay by the eminent Beethoven scholar Barry Cooper put Schlosser's text into perspective and clarify inaccuracies in the original text. Available for the first time in English, Schlosser's first biography of Beethoven substantially enriches our understanding of the attitudes of Beethoven's contemporaries and fills an important gap in Beethoven scholarship.
Sklep: Libristo.pl 32,40 zł
Powieści i opowiadania
When a letter containing a list of victims arrives in the post, PI Jack Taylor is sickened, but tells himself the list has nothing to do with him. He has enough to do just staying sane. His close friend Ridge is recovering from surgery and alcohol
Sklep: Albertus.pl 70,45 zł
Książki / Literatura obcojęzyczna
Flight follows this troubled foster teenager - a boy who is not a 'legal' Indian because he was never claimed by his father - as he learns that violence is not the answer. The journey for Flight's young hero begins as he's about to commit a massive act of violence. At the moment of the decision, he finds himself shot back through time to resurface in the body of an FBI agent during the civil rights era, where he sees why 'Hell is Red River, Idaho, in the 1970s'. Red River is only the first stop in an eye-opening trip through moments in American history. He will continue travelling back to inhabit the body of an Indian child during the battle at Little Bighorn and then ride with an Indian tracker in the nineteenth century before materialising as an airline pilot jetting through the skies today. During these travels through time, his refrain grows: 'Who's to judge?' This novel seeks nothing less than an understanding of why human beings hate. Flight is irrepressible and fearless - Sherman Alexie at his most brilliant.
Sklep: Libristo.pl
Sklepy zlokalizowane w miastach: Warszawa, Kraków, Łódź, Wrocław, Poznań, Gdańsk, Szczecin, Bydgoszcz, Lublin, Katowice
Szukaj w sklepach lub całym serwisie
2. Szukaj na wszystkich stronach serwisu
t1=0.039, t2=0, t3=0, t4=0.016, t=0.039