krainaksiazek a matter of conscience 20169539
- znaleziono 8 produktów w 2 sklepach 135,58 zł
Książki / Literatura obcojęzyczna
The core of the global cultural revolution is the deliberate confusion of sexual norms. It is the culmination of a metaphysical revolution as well--a shifting of the fundamental ground upon which we stand and build a culture, even a civilization. Instead of desire being subjected to natural, social, moral, and transcendent orders, the identity of man and woman is dissolved, and free rein given to the maximum fulfillment of polymorphous urges, with no ultimate purpose or meaning. Gabriele Kuby surveys gender ideology and LGBT demands, the devastating effects of pornography and sex-education, attacks on freedom of speech and religion, the corruption of language, and much more. From the movement's trailblazers to the post-Obergefell landscape, she documents in meticulous detail how the tentacles of a budding totalitarian regime are slowly gripping the world in an insidious stranglehold. Here on full display are the re-education techniques of the new permanent revolution, which has migrated from politics and economics to sex. Kuby's courageous work is a call to action for all well-meaning people to redouble their efforts to preserve freedom of religion, freedom of speech, and in particular the freedom of parents to educate their children according to their own beliefs, so that the family may endure as the foundation upon which any healthy society is built. "Mrs. Kuby is a brave warrior against ideologies that ultimately result in the destruction of man."--POPE BENEDICT XVI "As the carnage of untrammeled sexual license piles up in cultures that have embraced sexual revolutionary ideology, we need the kind of sober and thoughtful analysis Gabriele Kuby provides. Her work will help readers understand that false visions of freedom are highways to slavery, and that true freedom is to be found in self-mastery and virtue."--ROBERT P. GEORGE, author of Conscience and Its Enemies "Gabriele Kuby maps the topography of horror that sex unleashed from the moral order visits upon any society that allows it. She also offers a strong, much-needed dose of moral realism that offers a way out of an otherwise totalitarian result."--ROBERT R. REILLY, author of Making Gay Okay "Gabriele Kuby is a global treasure and a remarkably brave soul, speaking as she does from the very heart of European secularism. In this book, she gets to the heart of the matter: the grotesque distortion of the human person at the hands of the sexual left...."--AUSTIN RUSE, President, Center for Family & Human Rights "Gabriele Kuby is a contemporary Joan of Arc ... awakening the conscience of a generation. Writing with utter lucidity, in The Global Sexual Revolution she gives us a comprehensive understanding of the war for the future of mankind that has spread with astonishing speed throughout the world."--MICHAEL D. O'BRIEN, author of Elijah in Jerusalem "In The Global Sexual Revolution, Gabriele Kuby makes an eloquent and factual case for why all those concerned with liberty and rights of conscience must stand up--before it is too late--to those agendas that seek, even demand, to take away our freedom."--ALAN E. SEARS, President, Alliance Defending Freedom GABRIELE KUBY was a student of sociology at the Free University of Berlin in 1967, a pivotal year of upheaval and rebellion among students. She completed her Masters degree under the direction of Ralph Dahrendorf at the University of Konstanz, following which she worked as a translator and interpreter for twenty years. After her conversion to the Catholic faith in 1997 she became a successful author of books on spiritual and political issues and an international speaker.
Sklep: Libristo.pl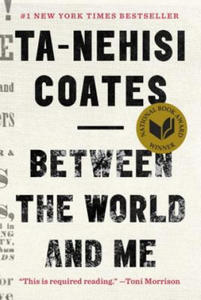 102,25 zł
Książki / Literatura obcojęzyczna
Hailed by Toni Morrison as "required reading," a bold and personal literary exploration of America's racial history by "the single best writer on the subject of race in the United States" ( The New York Observer )
Sklep: Libristo.pl 65,54 zł
Książki / Literatura obcojęzyczna
Sklep: Libristo.pl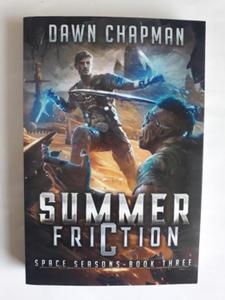 133,00 zł
Kultura i rozrywka > Ksią
Kyle and the crew have one chance to win the war on Tolsa. They are constantly moving between battlefields and helping the rebels in a desperate bid to find parts that they need, only ever staying a single step ahead of Motaki. One slip-up, and Kyle's team will be surrounded on all sides.With no respawn facilities - and trapped by bounty hunters - Kyle and his crew are torn between their own safety and doing the right thing. Cure a dying species, or snatch the finest mech they've ever seen. Dejected and adrift, the search for upgrades and weaponry helps the goals of the crew align. That's for the best, since Kyle will need to pull out every skill he has in the hope that they can create a future for themselves. No matter what they choose to do during the rebellion, they'll need to make a deal with the M-Wolf leader.With blood on his hands and a full cargo hold, Kyle can only hope that they can leave Tolsa with a clear conscience.Summer Friction is book three of the four book Space Seasons series, a LitRPG sci-fi space opera set on another world with mechs, spaceships, levels, and well pure evil.Summer Friction Space Seasons Book three AUTOR: Dawn Chapman OPIS: Ksi
Sklep: otoksiazka24.pl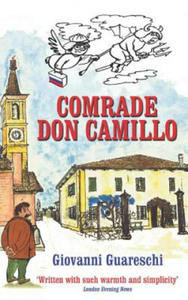 52,43 zł
Książki / Literatura obcojęzyczna
Number 4 in the Don Camillo series, beloved by 23 million readers. When Peppone loses out to Don Camillo on a matter of conscience he must accept the battling priest's presence among a group of communist activists on a trip he is organising to Mo
Sklep: Libristo.pl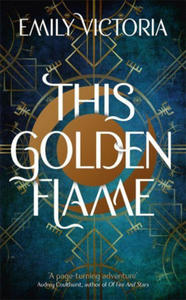 47,38 zł
Książki / Literatura obcojęzyczna
Change your fate. Pay the price. An Ember in the Ashes meets Mask of Shadows in Emily Victoria's #ownvoices debut YA fantasy, an epic adventure full of magic, rebellion, and finding where you truly belong.Orphaned and forced to serve her country's ruling group of scribes, Karis wants nothing more than to find her brother, long ago shipped away. But family bonds don't matter to the Scriptorium, whose sole focus is unlocking the magic of an ancient automaton army. In her search for her brother, Karis does the seemingly impossible: she awakens a hidden automaton.Intelligent, with a conscience of his own, Alix has no idea why he was made. Or why his father - their nation's greatest traitor - once tried to destroy the automatons. Suddenly, the Scriptorium isn't just trying to control Karis; it's hunting her.Together with Alix, Karis must find her brother . . .and the secret that's held her country in its power for centuries. 2021 Tantor Media Inc
Sklep: Libristo.pl 156,93 zł
Ibn 'Arabi Oneworld Publications
Książki / Literatura obcojęzyczna
The importance of Muhyi al-Din Ibn al-Arabi (1165-1240) for Islamic mysticism lies in the fact that he was a speculative thinker of the highest order, albeit diffuse and difficult to understand. His central doctrine is the unity of all existence. In this text, William Chittick explores how, through the work of Ibn Al-Arabi, Sufism moves away from anguished and ascetic searchings of the heart and conscience and becomes a matter of speculative philsophy and theosophy.
Sklep: Libristo.pl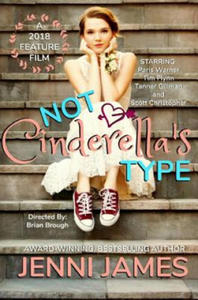 76,97 zł
Książki / Literatura obcojęzyczna
Indy Zimmerman has a new stalker who won't leave her alone, no matter what she says to him. Never mind the fact that he's one of the most popular guys at school-she's positive Bryant Bailey is only trying to appease his own conscience after pretty much des
Sklep: Libristo.pl
Sklepy zlokalizowane w miastach: Warszawa, Kraków, Łódź, Wrocław, Poznań, Gdańsk, Szczecin, Bydgoszcz, Lublin, Katowice
Szukaj w sklepach lub całym serwisie
2. Szukaj na wszystkich stronach serwisu
t1=0.036, t2=0, t3=0, t4=0.026, t=0.037