krainaksiazek crippled america how to make america great again 20168892
- znaleziono 11 produktów w 3 sklepach 24,90 zł
Książki
Sklep: KrainaKsiazek.pl 46,50 zł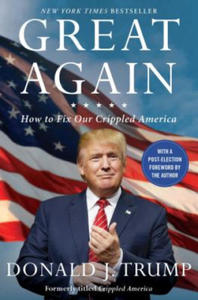 75,23 zł
Książki / Literatura obcojęzyczna
n this book (previously published as Crippled America), we're going to look at the state of the world right now. It's a terrible mess, and that's putting it mildly. There has never been a more dangerous time. The politicians and special interests in Washington, DC are directly responsible for the mess we are in. So why should we continue listening to them?It's time to bring America back to its rightful owners-the American people.I'm not going to play the same game politicians have been playing for decades-all talk, no action, while special interests and lobbyists dictate our laws. I am shaking up the establishment on both sides of the political aisle because I can't be bought. I want to bring America back, to make it great and prosperous again, and to be sure we are respected by our allies and feared by our adversaries.It's time for action. Americans are fed up with politics as usual. And they should be! In this book, I outline my vision to make America great again, including: how to fix our failing economy; how to reform health care so it is more efficient, cost-effective, and doesn't alienate both doctors and patients; how to rebuild our military and start winning wars-instead of watching our enemies take over-while keeping our promises to our great veterans; how to ensure that our education system offers the resources that allow our students to compete internationally, so tomorrow's jobseekers have the tools they need to succeed; and how to immediately bring jobs back to America by closing our doors to illegal immigrants, and pressuring businesses to produce their goods at home.This book is my blueprint for how to Make America Great Again. It's not hard. We just need someone with the courage to say what needs to be said.
Sklep: Libristo.pl 60,09 zł
Książki / Literatura obcojęzyczna
The cats of America are under siege!  Long gone are the good old days when a cat
Sklep: Libristo.pl 147,60 zł
Biznes
This book is about strategic thinking in Hispanic marketing. The size and economic importance of the Hispanic market in the US are attracting enormous attention. The buying power of the US Hispanic market is now larger than the GDP of the entire country of Mexico, and it is the second largest Hispanic market in the world. Businesses and institutions have launched major initiatives to reach this important segment. Yet, the number of qualified individuals who understand the market is small; and many of those already catering to the market still struggle to learn about its intricacies. This book is a cultural approach to Hispanic marketing. Each of the chapters describes and explains the cultural principles of Latino marketing. Recent case studies help marketers relate to the material pragmatically. The book integrates concepts and practical examples and provides critical guidance to discern between alternative courses of action. This book is not about repeating well-known statistics, but about the Hispanic market as a cultural target. It takes a profound look at the values, beliefs, and emotions of US Hispanics, which impact consumer behaviour. Each of the chapters has been the subject of public presentations and lectures to marketing professionals. It is their positive reactions as well as the authors
Sklep: Albertus.pl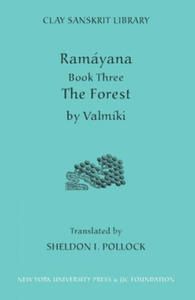 148,78 zł
Książki / Literatura obcojęzyczna
'The books line up on my shelf like bright Bodhisattvas ready to take tough questions or keep quiet company. They stake out a vast territory, with works from two millennia in multiple genres: aphorism, lyric, epic, theater, and romance' - Willis G. Regier, "The Chronicle Review". 'No effort has been spared to make these little volumes as attractive as possible to readers: the paper is of high quality, the typesetting immaculate. The founders of the series are John and Jennifer Clay, and Sanskritists can only thank them for an initiative intended to make the classics of an ancient Indian language accessible to a modern international audience' - "The Times Higher Education Supplement". 'The Clay Sanskrit Library represents one of the most admirable publishing projects now afoot...Anyone who loves the look and feel and heft of books will delight in these elegant little volumes' - "New Criterion". 'Published in the geek-chic format' - "BookForum". 'Very few collections of Sanskrit deep enough for research are housed anywhere in North America.Now, twenty-five hundred years after the death of Shakyamuni Buddha, the ambitious Clay Sanskrit Library may remedy this state of affairs' - "Tricycle". 'Now an ambitious new publishing project, the Clay Sanskrit Library brings together leading Sanskrit translators and scholars of Indology from around the world to celebrate in translating the beauty and range of classical Sanskrit literature...Published as smart green hardbacks that are small enough to fit into a jeans pocket, the volumes are meant to satisfy both the scholar and the lay reader. Each volume has a transliteration of the original Sanskrit text on the left-hand page and an English translation on the right, as also a helpful introduction and notes. Alongside definitive translations of the great Indian epics - 30 or so volumes will be devoted to the "Mahabharat" itself - Clay Sanskrit Library makes available to the English-speaking reader many other delights: The earthy verse of Bhartrihari, the pungent satire of Jayanta Bhatta and the roving narratives of Dandin, among others. All these writers belong properly not just to Indian literature, but to world literature' - "LiveMint.'The Clay Sanskrit Library has recently set out to change the scene by making available well-translated dual-language (English and Sanskrit) editions of popular Sanskritic texts for the public' - "Namarupa". 'By any measure the "Ramayana of Valmiki" is one of the great epic poems of world literature...Now the New York University Press is republishing the translations, without notes and with minimal introductions, in more accessible and less expensive editions, as part of the Clay Sanskrit Library. So far the translators have been eminently successful' - "The New York Sun" [Refers to the nine volumes of the Ramayana]. The skies darken for the exiles, who have taken refuge in forest hermitages. First one demon, then another, attempts to harm or corrupt them. When these efforts fail, an army of demons is sent, and then a bigger one, but each time Rama again defeats them. Finally Ravana, the supreme lord of the demons, decides to cripple Rama by capturing Sita; he traps her, and carries her off under heavy guard to the island fortress of Lanka. Rama is distraught by grief, and searches everywhere without success. It is co-published by New York University Press and the JJC Foundation.
Sklep: Libristo.pl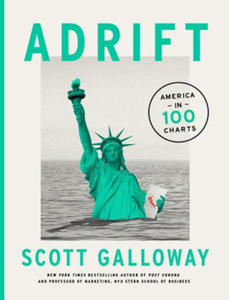 76,53 zł
Książki / Literatura obcojęzyczna
From bestselling author and NYU business school professor Scott Galloway comes an urgent examination of the future of our nation - and how we got here. We are only just beginning to reckon with our post-pandemic future. As political extremism intensifies, the great resignation affects businesses everywhere, and supply chain issues crush bottom lines, we're faced with daunting questions - is our democracy under threat? How will Big Tech change our lives? What does job security look like for me? America is on the brink of massive change - change that will disrupt the workings of our economy and drastically impact the financial backbone of our nation: the middle class. In Adrift, Galloway looks to the past - from 1945 to present day - to explain just how America arrived at this precipice. Telling the story of our nation through 100 charts, Galloway demonstrates how crises such as Jim Crow, World War II, and the Stock Market Crash of 2008, as well as the escalating power of technology, an entrenched white patriarchy, and the socio-economic effects of the pandemic, created today's perfect storm. Adrift attempts to make sense of it all, and offers Galloway's unique take on where we're headed and who we'll become, touching on topics as wide-ranging as online dating to minimum wage to the American dream. Just as in 1945 and 1980, America is once again a nation at a crossroads. This time, what will it take for our nation to keep up with the fast and violent changes to our new world?
Sklep: Libristo.pl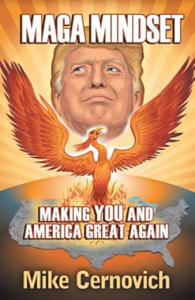 69,85 zł
Książki / Literatura obcojęzyczna
MAGA MINDSET: How to Make YOU and America Great Again is not a traditional political analysis of Donald Trump or the success of his political campaign, which would be boring and useless to you. MAGA Mindset is an overview of the cultural forces that have propelled Trump forward while using the example of his candidacy as a case study for your own life. MAGA MINDSET will give you a deeper understanding of America, the challenges it is facing, and how those challenges created the conditions for Donald Trump's inevitable rise. You will understand how Mike Cernovich was able to successfully predict Donald Trump would be the Republican nominee at a time when all the professional political pundits considered his campaign to be a joke, and why, win or lose, the Trump revolution will continue beyond the 2016 election. In MAGA Mindset you will learn: The cultural forces behind Trump's rise How Trump and other masters of social media are able to drive the news cycle The mindset techniques and strategies YOU need to succeed at life, even when it seems hopeless Mike Cernovich is the bestselling author of GORILLA MINDSET. He is a lawyer, a journalist who has broken several news stories of international interest, and the producer of the film documentary SILENCED.
Sklep: Libristo.pl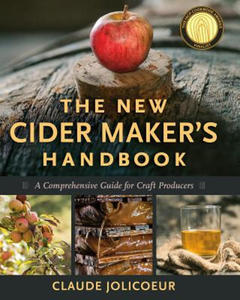 197,52 zł
Książki / Literatura obcojęzyczna
All around the world, the public
Sklep: Libristo.pl 40,80 zł
Literatura faktu
'Only with the greatest of simplifications, for the sake of convenience, can we say Africa. In reality, except as a geographical term, Africa doesn't exist'. Ryszard Kapuscinski has been writing about the people of Africa throughout his career. In a study that avoids the official routes, palaces and big politics, he sets out to create an account of post-colonial Africa seen at once as a whole and as a location that wholly defies generalised explanations. It is both a sustained meditation on the mosaic of peoples and practises we call 'Africa', and an impassioned attempt to come to terms with humanity itself as it struggles to escape from foreign domination, from the intoxications of freedom, from war and from politics as theft. The Beginning: Collision, Ghana 1958 More than anything, one is struck by the light. Light everywhere. Brightness everywhere. Everywhere, the sun. Just yesterday, an autumnal London was drenched in rain. The airplane drenched in rain. A cold, wind, darkness. But here, from the morning
Sklep: Albertus.pl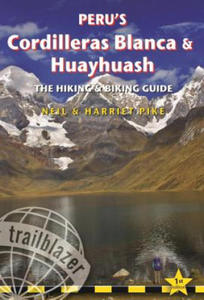 80,32 zł
Książki / Literatura obcojęzyczna
'...the definitive guide to how, where, why and what to do on a cycle expedition...' Adventure Travel Magazine (UK) Every cyclist dreams of making the Big Trip, the Grand Cycle Tour abroad. Whether that s a two-week trip or a year-long journey, the Adventure Cycle-Touring Handbook is the comprehensive manual that will make that dream a reality. Riding across Asia, cycling in Africa or pedaling from Patagonia to Alaska, whether you're planning your own Big Trip or just enjoy reading about other people's adventures, the Handbook is guaranteed to illuminate, entertain and above all, inspire. This fully revised 3rd edition includes: PART 1 Practical information How to prepare for a long-distance trip What to look for in a new bike with reviews of some of the world s best touring- and trekking-bikes Adapting a standard bike for the Big Ride Choosing components, equipment for the road and reviews of camping gear Health precautions, inoculations, visas, money and safety PART 2 Worldwide route outlines Across Europe, Asia, Australasia, North and South America and Africa; recommended routes within countries and overland. Everything from popular routes eg India s Leh-Manali Highway to lesser-known cycle-touring areas such as Mongolia. PART 3 Tales from the Saddle Ten first-hand accounts of spoke-bending biking adventures worldwide. Introduction Why are so many people going bike touring these days? A minority pastime during the heyday of the car, cycling has once again become a popular choice for travelling especially for long overseas trips. The first cycle-touring craze began in the 1870s. Then, as now, the bicycle offered a revolutionary way of touring: you go exactly where you want, when you want, and all under your own steam. This was before the age of the car and walking or riding a horse were the only other options until the bicycle. In 1885 the Rover Safety Bicycle came along, and for all the innovation since then, most modern touring bicycles would be recognizable to a Victorian, as would their derailleur gears. Bike touring is undergoing a boom at the moment but it is really one of many periodic rediscoveries. Bicycle design, components and gear are evolving to suit the changing needs and tastes of people. It s a combination of experimentation and using tried and tested designs, such as the 'diamond' frame of the Rover Safety Bicycle. The Adventure Cycle-Touring Handbook is all about looking at what people are choosing and using: what kind of bikes, what gear and what destinations are being chosen by today s bike tourers. There are many reasons for taking a bike on your next long trip. My own guess as to why bike touring is back in fashion is that many travellers get burned out by backpacking, which really amounts to travelling by bus and train for most of the time. Buses are certainly fast but they go from one noisy town to another, leaving little possibility of exploring the spaces in between, the places where the bus doesn t stop. Others use bikes to go even further off the beaten track: they want to go where buses don t go at all and perhaps where other vehicles cannot get to either. Paul Woloshansky built his own racks to carry extra gear after being told all too often: 'There s a prettier way to go but there s nothing out there at all.' Other adventurers, such as Sweden s Janne Corax (see p122), have said the same thing: there were times when there was no other way of getting to where they wanted to go. You couldn t get there on foot and you couldn t get there in a truck. It was possible only on a bicycle. Half the adventure, though, is in the riding itself. Being out in the fresh air and seeing much more than is possible from a bus or train window is always a good feeling, whether you are wandering around France or riding across India. A lot of today s cycle tourists are interested in the riding but not that interested in bikes. It s a means of transport and a way to carry bags comfortably, while sitting down and enjoying the view. Not everyone is drawn to the high passes of the Andes or the Himalaya but they are all enjoying that same sense of freedom and all that comes with it unexpected discoveries, off-route detours or an impromptu day off when you find a great place to stay. Trips like these are not as arduous as some expeditions but they are every bit as satisfying and they are still adventures, for they allow for spontaneity. And if you are carrying a tent and camping gear, you re prepared for just about any eventuality because you ve always got a place to spend the night. This book looks at the possibilities out there, the different styles of travelling and the basic gear and know-how that you need. We also look at some of the more exciting cycling destinations around the world, complete with suggestions as to which routes to take and what you need to plan a trip in that region. The Adventure Cycle-Touring Handbook does not set out to tell you exactly where to go: it s your adventure, after all. But it s good to have a general idea of a destination and what you re likely to find when you re there and this is what this book aims to do. In the final part of this book we include stories from all around the world, not just about the biking but also about the adventures cyclists had on their journeys. It s the old idea that a bike ride isn t just about the riding but also about the places you were able to get to and the people you got to meet and all because you decided to travel by bicycle."
Sklep: Libristo.pl
Sklepy zlokalizowane w miastach: Warszawa, Kraków, Łódź, Wrocław, Poznań, Gdańsk, Szczecin, Bydgoszcz, Lublin, Katowice
Szukaj w sklepach lub całym serwisie
2. Szukaj na wszystkich stronach serwisu
t1=0.03, t2=0, t3=0, t4=0, t=0.03