krainaksiazek free from shame 20168197
- znaleziono 13 produktów w 2 sklepach 27,41 zł
Książki
Sklep: KrainaKsiazek.pl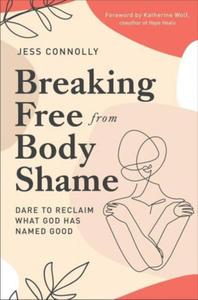 65,02 zł
Książki / Literatura obcojęzyczna
Sklep: Libristo.pl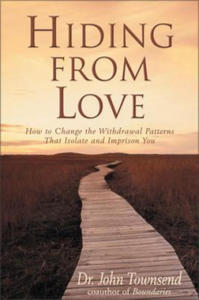 50,84 zł
Książki / Literatura obcojęzyczna
When you experience emotional injury, fear, shame, or pride your first impulse is to hide the hurting parts of yourself from God, others, even yourself. Often you've learned these hiding patterns during childhood to protect yourself in a threatening environment. The problem is that when you hide your injuries and frailties, you isolate yourself from the very things you need in order to heal and mature. What served as protection for a child becomes a prison to an adult. In Hiding from Love, Dr. John Townsend helps you to explore thoroughly the hiding patterns you've developed and guides you toward the healing grace and truth that God has built into safe, connected relationships with himself and others. You'll discover: The difference between "good" and "bad" hiding, Why you hide the broken parts of your soul from the God who can heal them, How to be free to make mistakes without fear of exposing your failures and imperfections, How to obtain the joy and wholeness God intends you to have through healthy bonding with others. Hiding from Love will take you on a journey of discovery toward healing, connected relationships, and a new freedom and joy in living.
Sklep: Libristo.pl 77,18 zł
Książki / Literatura obcojęzyczna
THE LONG-AWAITED new title from Amazon bestselling author Lucy H. Pearce. Burning Woman is a breath-taking and controversial woman's journey through history- personal and cultural-on a quest to find and free her own power. Uncompromising and all-encompassing, Pearce uncovers the archetype of the Burning Women of days gone by-Joan of Arc and the witch trials, through to the way women are burned today in cyber bullying, acid attacks, shaming and burnout, fearlessly examining the roots of Feminine power-what it is, how it has been controlled, and why it needs to be unleashed on the world during our modern Burning Times. Burning Woman explores: Burning from within: a woman's power-how to build it, engage it and not be destroyed by it. Burning from without: the role of shame, and honour in the time-worn ways the dominant culture uses fire to control the Feminine. The darkness: overcoming our fear of the dark, and discovering its importance in cultivating power. This incendiary text was written for women who burn with passion, have been burned with shame, and who at another time, in another place, would have been burned at the stake. With contributions from leading burning women of our era: Isabel Abbott, ALisa Starkweather, Shiloh Sophia McCloud, Molly Remer, Julie Daley, Bethany Webster ...
Sklep: Libristo.pl 50,84 zł
Książki / Literatura obcojęzyczna
When Joyce Meyer posted 'God's not mad at you' on Facebook a few months ago, she didn't realise that those five words would trigger thousands of posts of gratitude and relief. She had obviously hit a nerve. 'Where does this concept of God come from?' she asks in the introduction. 'Perhaps from an angry parent who was difficult to please. Or the pain of rejection from parents or friends who didn't know how to give unconditional love. Perhaps it came from the church! From religious teaching that offered us rules and regulations to follow and implied that we'd be unacceptable to God if we didn't follow them.' It's a paradox that isn't often discussed by Christian teachers: God loved the world so much that He gave His son to rescue mankind. Yet we tend to think of Him as a stern judge who is ready to punish us at the slightest mis-step. In God Is Not Mad At You, Joyce examines the sources of this mixed message and untangles the confusion that most Christians experience. Chapter titles include: Perfectionism and Approval The Pain of Rejection Guilt and Shame Developing Your Potential Run To God, Not From Him Getting Comfortable with God Joyce's latest book addresses a need that isn't often discussed within the Christian community: the need to see God as the loving parent that He is, not a petty tyrant who is ready to pounce at the first opportunity. It will help to clarify for readers one of the greatest misconceptions within the church and free them to experience His love on an entirely new level.
Sklep: Libristo.pl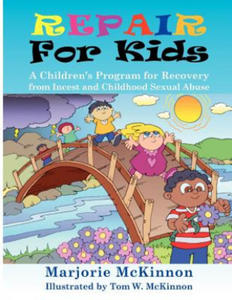 78,47 zł
Książki / Literatura obcojęzyczna
R.E.P.A.I.R is Recognition, Entry, Process, Awareness, Insight, and Rhythm Enter a Six-Stage Program with your child to cross the Bridge of Recovery and make available a whole new world of hope: Uncover and acknowledge feelings by discovering emotion Build self-esteem and optimism with the "Magic Mirror" Discern healthy and unhealthy messages Learn self-soothing skills with "Dear Diary" letters to the inner-child Reveal inner states with picture drawing Break free from the confines of false shame Cultivate self-care skills and practices Learn about boundaries and bodies Return to the natural rhythm and flow of life Therapists' Acclaim for REPAIR for Kids "REPAIR for Kids provides a comprehensive, honest and passionate approach for children recovering from sexual abuse. Children will benefit from this book, and be encouraged to continue on their recovery journey." -Jill Osborne, Ed.S, author of Sam Feels Better Now "I wish I had had something like this a long time ago for my sad and shamed 'little girl' within. I can't think of anything I'd change. You have covered it all and with wonderful sensitivity, perfect timing and terrific repair exercises. I love the cartoons and the colorfulness of your book as well." -Marcelle Taylor, MFT "I found this book to be well thought out and written, and one that would be helpful for any child who has known the pain of sexual abuse. I wish a caring adult had shared this book with my siblings and myself, it would have helped ease our pain and sorrow." -Michael Skinner, musician and child mental health advocate Book #2 in the Growing With Love series from Loving Healing Press www.Lovinghealing.com
Sklep: Libristo.pl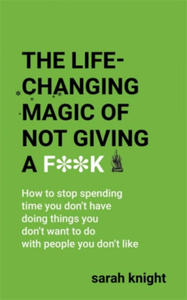 60,05 zł
Książki / Literatura obcojęzyczna
'Genius' Cosmopolitan'The best book I have read recently . . .Absolutely blinding. Read it. Do it.' Daily MailThe bestselling book everyone is talking about - our favourite anti-guru Sarah Knight reveals the surprising art of caring less and getting more. Are you stressed out, overbooked and underwhelmed by life? Fed up with pleasing everyone else before you please yourself? Then it's time to stop giving a f**k. This irreverent and practical book explains how to rid yourself of unwanted obligations, shame, and guilt - and give your f**ks instead to people and things that make you happy. From family dramas to having a bikini body, the simple 'NotSorry Method' for mental decluttering will help you unleash the power of not giving a f**k and will free you to spend your time, energy and money on the things that really matter. The Life-Changing Magic of Not Giving a F**k: How to stop spending time you don't have with people you don't like doing things you don't want to do. 'Self-help with an edge' Vogue'I love Knight's book before I even start reading it' Sunday Times MagazineComing this December from our favourite anti-guru Sarah Knight:Get Your Sh*t Together- the must-have follow up and perfect companion to bestselling The Life-Changing Magic of Not Giving a F**k.
Sklep: Libristo.pl 55,81 zł
Książki / Literatura obcojęzyczna
Praised by Aristotle as the pinnacle of Greek drama, "Oedipus the King" is the ancient world's most shocking and memorable play: the story of a city's beloved hero and his royal family brought to hellish ruin by fate, supernatural manipulation, and all-too-human weakness. With a plague ravishing Thebes, it falls upon Oedipus, the king, to discover its cause. Yet in consulting the blind prophet Tiresias, Oedipus uncovers not only the roots of the gods' displeasure but also a dreadful secret about his own past. Prophesied from childhood to destroy his loved ones, Oedipus long ago left his homeland. In fleeing his fate, however, he has unwittingly fulfilled his grim destiny, for, as he is to discover, Thebes was always his true homeland; the stranger he slew on the road his true father; and the queen who bore his sons and daughters, his own mother. Oedipus' shame is irredeemable-and his revelation will have terrible consequences for all involved. Sophocles masterfully invokes the Western culture's most extreme taboos to explore our deepest questions about fate and free will, in a suspenseful story that still haunts audiences after 2,500 years. This phenomenal translation by Robert Bagg achieves an accurate but idiomatic rendering of the Greek original that is suited for reading, teaching, or performing.
Sklep: Libristo.pl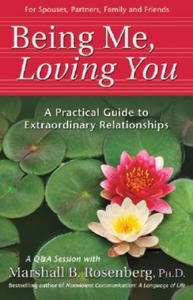 37,58 zł
Książki / Literatura obcojęzyczna
Many of us think of love as a strong emotion, a feeling we have for another person. Marshall Rosenberg's helps us take a wholly different and life-enriching approach to love. Love is something you "do," something you give freely from the heart. Using the Nonviolent Communication (NVC) process, learn how to express yourself nakedly and honestly to your partner, friends, or family, for no other purpose than to reveal what's present or alive in you. Discover what thousands of people around the world already know: A heart to heart connection strengthened by joyfully giving and receiving is the love you long to experience. Discover how to: - Free yourself from the burden of proving your love and requiring proof in return - Avoid doing anything out of guilt, resentment, shame or obligation - Learn to effectively express how you are and what you need
Sklep: Libristo.pl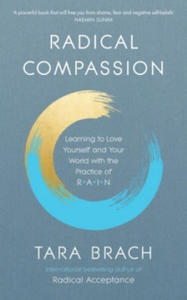 74,60 zł
Książki / Literatura obcojęzyczna
'A powerful book that will free you from shame, fear, and negative self-beliefs. You will feel wiser, happier, and kinder after reading it' Haemin Sunim World-renowned meditation teacher Tara Brach shares a simple four-step practice to awaken compassion and release the grip of painful emotions:RecognizeAllowInvestigate NurtureHeartfelt and deeply practical, Radical Compassion teaches us to find healing and freedom through the sources of love, courage and deep wisdom alive within us all. 'Radical Compassion lays out a path of straightforward, accessible practices grounded in both modern brain science and ancient wisdom ...a masterpiece' Rick Hanson'This book is a treasure from one of the most spiritual teachers of our time' Kristin Neff
Sklep: Libristo.pl 60,05 zł
Książki / Literatura obcojęzyczna
The creators of the top-rated podcast Guys We F*cked explore the diversity of human sexuality in this open, empowering, shame-free conversation about sex - from vanilla to kink, from one night stands to abuse, and everything in between.
Sklep: Libristo.pl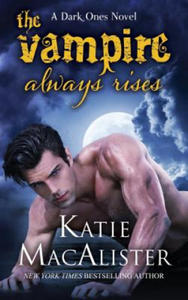 58,21 zł
Książki / Literatura obcojęzyczna
Tempest Keye's life is just beginning. Growing up in a religious cult, Tempest could only dream of the world outside. Once free, Tempest is determined to live her life to the fullest, and to check off each item on her bucket list. First on her agenda - to meet an honest-to-goodness vampire. It's just a shame the one she finds doesn't understand how the whole Dark Ones thing is supposed to work. Luckily for him, she's patient. Merrick Simon's life is coming to an end. One of the legendary Four Horsemen, Merrick has saved the mortals and immortals alike from peril. Facing the most dangerous mission of his life, Merrick is forced to rely on a sexy, maddening woman who insists she's his Beloved. Like he has time for that. Both need more time
Sklep: Libristo.pl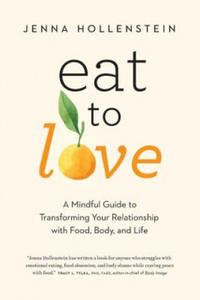 68,15 zł
Eat to Love Lionheart Press, a Division of the Open Heart...
Książki / Literatura obcojęzyczna
In Eat to Love, nutritionist Jenna Hollenstein leads a spiritual revolution against pervasive attitudes towards food and dieting, and demonstrates how to free your mind from the fear, frustration, and shame often associated with eating.
Sklep: Libristo.pl
Sklepy zlokalizowane w miastach: Warszawa, Kraków, Łódź, Wrocław, Poznań, Gdańsk, Szczecin, Bydgoszcz, Lublin, Katowice
Szukaj w sklepach lub całym serwisie
2. Szukaj na wszystkich stronach serwisu
t1=0.027, t2=0, t3=0, t4=0, t=0.027