krainaksiazek grown up stuff 20127913
- znaleziono 5 produktów w 2 sklepach 46,05 zł
Książki / Literatura obcojęzyczna
Would a proper adult ignore the spilt milk under the fridge for weeks? Would a proper adult take three years to post a solitary Christmas card? Would a proper adult have decades-old underwear in active service? Mike Gayle is nowhere near being a proper adult - even though his tenth wedding anniversary is looming; his second child is due any moment; and in less than twenty-four hours he is going to be officially closer to forty than he is to thirty. Appalled by this lack of maturity, Mike draws up a To-Do list containing every single item he's been meaning to do but just keeps putting off...He's got a lot of stuff that needs doing. But unlike previous To-Do lists, he promises himself that this one will actually get DONE. And along the way, Mike will learn stuff about life (323), love (999), friends (1004) and family (9) and finally work out what it means to be a grown up (846).
Sklep: Libristo.pl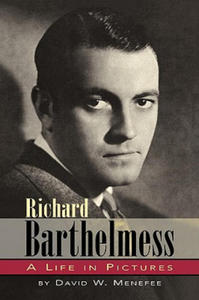 140,54 zł
Książki / Literatura obcojęzyczna
No one will ever forget the scene in D. W. Griffith's Way Down East where Richard Barthelmess as David rescued Anna Moore from certain death on an ice floe as it was about to plummet over a waterfall. The actor risked his life for that stunt, and the exciting sequence still thrills audiences to this day. His effort to fight back and live on became more than the stuff of Hollywood legend. Richard went on to be nominated for an Academy Award as Best Actor for The Noose and The Patent Leather Kid. His signature roles are in many of D. W. Griffith's silent films including Broken Blossoms, Scarlet Days, The Love Flower, and The Idol Dancer. Few people are aware that he was nearly felled by the chaos of Hollywood's transition from silent to talking pictures when he used a voice double to sing for him in Weary River. Despite the setback, his transition to talking pictures and work in The Dawn Patrol, Cabin in the Cotton, and Only Angel's Have Wings proved that his talent was enduring. For the first time, the story is fully told how Alla Nazimova, a famous Russian star, plucked him from obscurity to play in her first film, and how his worldwide fame was nearly snuffed out when he followed America's call to arms and gave up his movie career to assist in the fight against Nazi aggression in World War Two. By the time he returned to civilian life, a new generation had grown up never seeing his work, but his determination to succeed against all odds regained a foothold in films, and he continued to work until retiring to a happy life as a senior citizen. Richard appeared in more than 80 films, and this book reveals them with a richly researched biography, an extensive Filmography, and hundreds of rare portraits, posters, and lobby cards that capture the glamour of Hollywood's Golden Era.
Sklep: Libristo.pl 48,63 zł
Książki / Literatura obcojęzyczna
Stop Living Your Life Under, Over, From and For God and Start Living in Communion With Him. Endorsements: If we've grown weary of Christianity, if we find most any local church uninspiring, maybe the problem lies not in the Christian faith or these faithful bodies, but in our own disgruntled hearts. In With, Syke Jethani tenderly unmasks the cliched posturing that too often masquerades as genuine communion with Christ. More importantly, he takes readers to the humble place they must occupy?in prayer, studying Scripture, with the Church?if faith, hope, and love are to truly mark our lives. -James H. Gilmore, author, The Experience Economy Made of the stuff of spiritual classics and presented in simple, contemporary terms, Skye Jethani does each of us a great service in calling us to reimagine the way we relate to God. We so readily fall prey to living out distortions and reductions to our Christian faith?with disastrous consequences. You and I are far more than sinners, consumers, managers, and servants. We are dearly loved by God and made for eternal communion with him. Everything looks different when we live life in response to God's love. -Paul Louis Metzger, Ph.D., Professor of Christian Theology & Theology of Culture, Multnomah Biblical Seminary and author of The Gospel of John: When Love Comes to Town Cleverly using four prepositions-under, over, from, and for, Skye Jethani convincingly diagnoses the reigning paradigms of life?whether secular or religious-and shows how each one has captured some element of truth but in the end is deficient; Ultimately, they miss the most important thing-real communion with the living God. Thus utilizing one final preposition, With, he lays out what it really means to know and experience communion with God-a life of faith, hope and love?the very things that we all desperately want and need. This is a helpful, encouraging, and inspiring book. -Jim Belcher, author of Deep Church It doesn't matter, as old theologians were rumored to argue, how many angels can dance on a pinhead. But it does matter which preposition governs your faith?over, after, against, for, from, under, with. Who knew what huge worlds turn on such tiny words? Who knew what theological riches were laced into the bones of grammar? Skye has done a great service to the church. In prose elegant and clear, with insights keen and deep, he shows how everything changes with just one word: With. It's a book I want my whole church to read. -Mark Buchanan, author of Spiritual Rhythm Who knew that a preposition had so much influence? Skye's book will challenge the way that you think about God and faith digging deep into our motivations and heart issues. You can't read this book and not see yourself and others differently! -Margaret Feinberg, author of Scouting the Divine and Hungry for God This book will do for our generation what J.B. Phillips, in his classic Your God is Too Small, did for his. With reveals views of God that can't satisfy and opens up the possibility for exploring a life with God that more than satisfies. -Scot McKnight, author of One.Life and The Blue Parakeet, professor of theology and biblical studies at North Park University Since I dove into With, I can't stop thinking about it. Skye Jethani's insights will change how you think about God...and you...and how the two of you relate. -Dr. Kara E. Powell, Executive Director of the Fuller Youth Institute
Sklep: Libristo.pl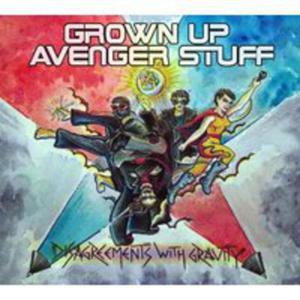 42,99 zł
Muzyka>Rock
0x010de24300000000
Sklep: Gigant.pl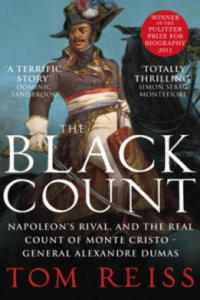 55,63 zł
Książki / Literatura obcojęzyczna
"Completely absorbing". (Amanda Foreman). "Enthralling". (Guardian). "The Three Musketeers! The Count of Monte Cristo! The stories of course are fiction. But here a prize-winning author shows us that the inspiration for the swashbuckling stories was, in fact, Dumas' own father, Alex - the son of a marquis and a black slave...He achieved a giddy ascent from private in the Dragoons to the rank of general; an outsider who had grown up among slaves, he was all for Liberty and Equality. Alex Dumas was the stuff of legend". (Daily Mail). So how did such this extraordinary man get erased by history? Why are there no statues of 'Monsieur Humanity' as his troops called him? The Black Count uncovers what happened and the role Napoleon played in Dumas' downfall. By walking the same ground as Dumas - from Haiti to the Pyramids, Paris to the prison cell at Taranto - Reiss, like the novelist before him, triumphantly resurrects this forgotten hero. "Entrances from first to last. Dumas the novelist would be proud". (Independent). "Brilliant". (Glasgow Herald).
Sklep: Libristo.pl
Sklepy zlokalizowane w miastach: Warszawa, Kraków, Łódź, Wrocław, Poznań, Gdańsk, Szczecin, Bydgoszcz, Lublin, Katowice
Szukaj w sklepach lub całym serwisie
2. Szukaj na wszystkich stronach serwisu
t1=0.03, t2=0, t3=0, t4=0.001, t=0.03