krainaksiazek handbook of healthcare management 20127880
- znaleziono 13 produktów w 3 sklepach 1857,40 zł
Książki
Sklep: KrainaKsiazek.pl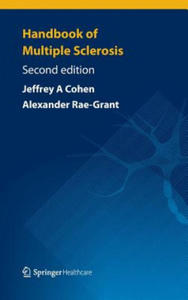 347,56 zł
Książki / Literatura obcojęzyczna
Over the past 30 years there have been significant advances in our understanding of multiple sclerosis (MS) due to the use of MRIs to better visualize the disease and because of the introduction of new ameliorating drugs. However, MS is still an incurable disease and diagnosis remains challenging for many physicians; for instance symptoms often mimic MS and there is not a specific test for the disease. To ensure optimal patient care there is a need for physicians to remain up to date with new drugs on the market, disease detection, diagnosis, and latest management options. §The Handbook of Multiple Sclerosis (Second Edition) provides a concise, easily assessable guide for all healthcare professionals involved in the diagnosis and management of this condition, including standard therapies, as well as more novel treatments. The book includes comprehensive evaluations of the pharmacological treatments available, including novel investigational agents currently in development.
Sklep: Libristo.pl 457,13 zł
Książki / Literatura obcojęzyczna
This handbook is an in-depth and comprehensive guide to the pathophysiology, diagnosis, staging, treatment, and management of patients with multiple myeloma. The Handbook was commissioned to address an unmet need for a book of this kind in the myeloma field, and to provide busy healthcare professionals with an informative and educational review of the current and emerging treatment recommendations for multiple myeloma. Myeloma is a type of bone marrow cancer arising from plasma cells and is the second most common form of bone marrow cancer, but represents just 1% of all cancers. The causes of myeloma are not fully understood but it is thought to be caused by an interaction of both genetic and environmental factors. This Handbook discusses these issues as well the latest developments in the field, and will be an invaluable source of topical information for all healthcare professionals with an interest in multiple myeloma.
Sklep: Libristo.pl 4194,36 zł
Książki / Literatura obcojęzyczna
Covering all aspects of gynecology commonly encountered in day-to-day practice, this exhaustive work provides a practical, one-stop reference work for clinicians working in the field. This carefully-designed volume includes ten sections, beginning with comprehensive coverage of office-based gynecology, and continuing on to present disease processes and management information by patient age group. Each chapter includes background information, current recommendations for screening, diagnostic criteria, common and uncommon associated problems, approach to diagnosis, summary of treatment options, and an overview of ICD-9/10 codes for specific diagnoses. The handbook concludes with an easy-to-navigate presentation of minimally-invasive operations, surgical procedures, neoplasms, and pathology. Advantages and risks associated with management of particular diseases are covered, along with multiple tips for avoiding complications. Edited by experts and presenting the most recent developments in gynecological practice, The Handbook of Gynecology is an invaluable reference for OB/GYNs, family medicine and internal medicine clinicians, medical students, residents, physician assistants, nurse practitioners, and other healthcare providers.
Sklep: Libristo.pl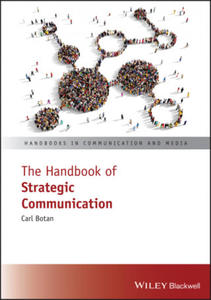 1033,92 zł
Książki / Literatura obcojęzyczna
Presents cocreational perspectives on current international practices and theories relevant to strategic communication The Handbook of Strategic Communication brings together work from leading scholars and practitioners in the field to explore the many practical, national and cultural differences in modern approaches to strategic communication. Designed to provide a coherent understanding of strategic communication across various subfields, this authoritative volume familiarizes practitioners, researchers, and advanced students with an inclusive range of international practices, current theories, and contemporary debates and issues in this dynamic, multidisciplinary field. This Handbook covers an expansive range of strategic communication models, theories, and applications, comprising two dozen in-depth chapters written by international scholars and practitioners. In-depth essays discuss the three core areas of strategic communication--public relations, marketing communication, and health communication--and their many subfields, such as political communication, issues management, crisis and risk communication, environmental and science communication, public diplomacy, disaster management, strategic communication for social movements and religious communities, and many others. This timely volume: * Challenges common assumptions about the narrowness of strategic communication * Highlights ongoing efforts to unify the understanding and practice of strategic communication across a range of subfields * Discusses models and theories applied to diverse areas such as conflict resolution, research and evaluation, tobacco control, climate change, and counter terrorism strategic communication * Examines current research and models of strategic communication, such as the application of the CAUSE Model to climate change communication * Explores strategic communication approaches in various international contexts, including patient-oriented healthcare in Russia, road and tunnel safety in Norway, public sector communication in Turkey, and ethical conflict resolution in Guatemala The Handbook of Strategic Communication is an indispensable resource for practitioners, researchers, scholars, and students involved in any aspect of strategic communication across its many subfields.
Sklep: Libristo.pl 134,76 zł
Medycyna > English Division
This practical guide provides an up-to-date and concise account of many obstetric and gynaecological conditions based on evidence-based medicine. The 50 topics covered include menstrual disorders, abnormal PAP smears, ovarian cysts, subfertility, vaginal discharge, contraception and hormonal replacement therapy, pregnancy and its complications as well as common obstetrics and gynaecology (O&G) investigations. The book includes the use of flow charts to simplify the description of investigations and treatments of the various common conditions in obstetrics and gynaecology. This is particularly useful for doctors in the primary healthcare setting in their day-to-day clinical practice. It also contains criteria for referral to OBGYN doctors. It will also serve as an essential guide for medical students and nursing staff and a handy summary for OBGYN specialists. "Practical Obstetrics & Gynaecology Handbook for the General Practitioner is an essential reading textbook for primary-care doctors and graduate doctors preparing for their post-graduate degrees or diplomas in Family Medicine. The practising general practitioner or family physician will be able to find ready answers to the problems they face during difficult consultations in obstetrics & gynaecology.Practical Obstetrics & Gynaecology Handbook for the General Practitioner is a must-have Desk Reference Book for the busy general practitioner. I congratulate the authors for this much-needed and long-awaited book which will upgrade the practice of obstetrics and gynaecology by general practitioners."Adjunct Associate Professor Lim Lean HuatNational University of SingaporePast President, College of Family Physicians"This is a book of concise, up-to-date, evidence-based knowledge for the busy family physician. In the pages are the must-know information on 11 topics of obstetric care, 5 topics of investigations in obstetrics, 28 topics of gynaecological care, and 6 topics on investigations in gynaecology. Keep it by your side in the consultation room."Associate Professor Goh Lee GanNational University of SingaporeChief Examiner, MMed (Family Medicine) (Singapore) 2005"Practical Obstetrics & Gynaecology Handbook for the General Practitioner is written clearly and concisely. It covers the spectrum of common conditions that are likely to present to the family practitioner and provides a simple review with key points on management of these conditions. The liberal use of tables and charts makes it very useful as a quick reference handbook in busy clinics.KK Women's and Children's Hospital continues to have the highest patient load in Obstetrics and Gynaecology in Singapore. As the national hospital for women, it is indeed appropriate that such a practical handbook be published under its auspices. The authors are very experienced in the field and must be heartily congratulated for this laudable publication."Clinical Associate Professor Ivy NgNational University of SingaporeChief Executive Officer, KK Women's and Children's Hospital"I will strongly recommend this handy up-to-date book for the busy GP who will be advised on first hand practical management, referral criteria & guidelines and additional information counselling for the patient on the probable actions by OBGYN after referral. It deserves a place in any Singapore GP practice clinic desk and in my OBGYN clinic as well. I would echo strongly that it is a much needed and long awaited book for the General Practitioner."Dr Tan Kok HianEditor, Singapore Journal of Obstetrics and GynaecologyAssociate Editor, Singapore Medical Journal"It is an excellent book that answers the everyday questions that general practitioner will ask in their clinical practice. This is a hand-book that I would thoroughly recommend to all GPs. The concise nature of the text makes it easy for busy clinicians to refer to."Annals Academy of Medicine, Singapore"Practical Obstetrics and Gynaecology Handbook for the General Practitioner is an update and concise reference book. The authors have presented the subject material in both obstetrics and gynecology in an evidence based fashion and used tables and diagrams to provide the practitioner with logical algorithms to basic and complex problems. The authors should be congratulated on providing this outstanding textbook which can become a leading desk reference for the busy clinician and trainee."Professor Haywood L BrownChair, Obstetrics and GynaecologyDuke University Medical Center"Practical Obstetrics and Gynaecology Handbook for the General Practitioner is a landmark publication on Obstetrics and Gynaecology, which will no doubt go down in history as one of the must-have, widely-read, Singapore-published medical references."Singapore Medical Journal, Singapore
Sklep: Ksiazki-medyczne.eu 189,41 zł
Książki / Literatura obcojęzyczna
The Nursing Associate's Handbook of Clinical Skills The Nursing Associate's Handbook of Clinical Skills provides evidence-based guidance for those undertaking the newly developed Nursing Associate (NA) role that bridges the gap between the Health Care Assistant (HCA) and the Registered Nurse (RN). Structured around the latest Nursing and Midwifery Council (NMC) Proficiencies, this invaluable handbook helps the prospective Nursing Associates develop the skills and core competencies required to succeed in a broad range of healthcare contexts--covering more than 90 procedures, and communication and relationship management skills. This timely resource features contributions from a team of experienced clinicians and academics, addressing clinical procedures on topics including skin integrity, nutrition and hydration, mobility and safety, respiratory care, managing infection, administering medicine, and end of life care. Clear, accessible chapters contain a wealth of effective learning tools, including self-assessment tests, review questions, links to electronic resources, supporting evidence, and more. This must-have textbook: * Helps trainee Nursing Associates to develop and refine their skills, and demonstrate proficiency in offering care and support * Reflects current NMC annexes, providing practical guidance on a diverse range of communication skills, strategies and procedures * Covers the central elements of Nursing Associate care provision, including delivery, monitoring, and reviewing * Includes colour illustrations, photographs, tables, charts, graphs, and algorithms designed to develop skills and demonstrate the links between theory and practice Presenting the principles of care essential for meeting the needs of patients in dynamic health and social care environments, The Nursing Associate's Handbook of Clinical Skills is an indispensable guide for trainee Nursing Associates, as well as for health and social care assistants and those returning to practice.
Sklep: Libristo.pl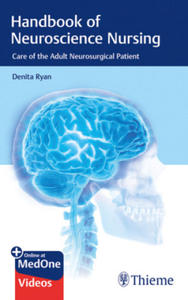 359,76 zł
Książki / Literatura obcojęzyczna
Written by advanced practice nurses in collaboration with physician experts from one of the world's most renowned neurosurgical institutions, this is the first point-of-care book designed to enhance patient care at the bedside. Every chapter is written by leading authorities in their respective specialties, resulting in a concise but robust neuroscience nursing management tool. The authors lay a foundation with an in-depth description of central nervous system anatomy, followed by step-by-step processes required to perform accurate and thorough neurological assessments. Subsequent chapters describe common neurological disorders and conditions such as tumors, vascular anomalies, and traumatic brain injury. The authors deftly guide the reader through managing neurological diagnoses and help the reader understand the treatment that patients with these conditions may undergo. Key Highlights Superb illustrations and 10 animations created by master artists bring to life the anatomical structures, pathologies, and mechanisms of injury described in the chapters Lists, tables, and boxes are organized in a concise layout that allows quick consultation and implementation Diagnostic images, medical illustrations, and treatment algorithms help elucidate the implications of managing patients with complex neurological conditions Appendices contain extensive complementary information including discharge instructions and checklists that are of great help to family caregivers and healthcare professionals alike This book is an accessible, easy-to-navigate reference for nurses and ancillary staff of varied experience levels and specialties who are caring for neurosurgical patients. It is a must-have resource for nurse practitioners and physician assistants at any institution with a high-volume neurosurgical service.
Sklep: Libristo.pl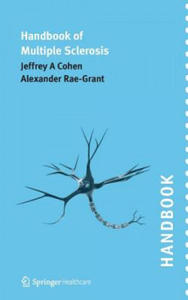 403,01 zł
Książki / Literatura obcojęzyczna
A comprehensive guide to multiple sclerosis, discussing: clinical features, diagnosis, disease-modifying therapy, & symptom & medical management.§- Includes helpful resources on clinical trials and source materials§- All-inclusive review of cutting-edge treatment therapies for MS
Sklep: Libristo.pl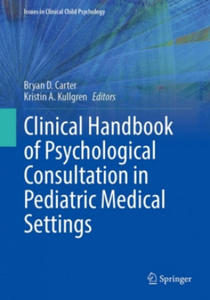 1555,07 zł
Książki / Literatura obcojęzyczna
This handbook examines pediatric consultation-liaison psychology in pediatric medical settings. It offers a brief history of pediatric psychologists' delivery of consultation-liaison services. The handbook provides an overview of roles, models, and configurations of pediatric psychology practice in diverse inpatient and outpatient medical settings. Chapters discuss the most frequently seen major pediatric conditions encountered in consultation practice. Coverage includes evaluation, intervention, and treatment of each condition. Each clinical condition addresses the referral problem in the context of history and family dynamics. In addition, chapters address important aspects of the management of a consultation-liaison service and provide contextual issues in delivering evidence-based services in hospital and medical settings. Topics featured in this handbook include: The role of assessment in the often fast-paced medical environment. Modifications of approaches in the context of disorders of development. Consultation on pediatric gender identity. The presentation of child maltreatment in healthcare settings. The use of technological innovations in pediatric psychological consultation. Important ethical considerations in consultation-liaison practice. Clinical Handbook of Psychological Consultation in Pediatric Medical Settings is a must-have resource for clinicians and related professionals as well as researchers, professors, and graduate students in pediatric and clinical child and adolescent psychology, pediatrics, social work, developmental psychology, child and adolescent psychiatry, and related disciplines.
Sklep: Libristo.pl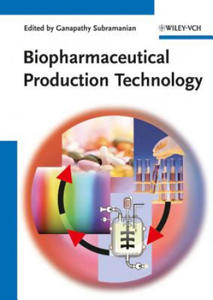 2658,54 zł
Książki / Literatura obcojęzyczna
Cost-effective manufacturing of biopharmaceutical products is rapidly gaining in importance, while healthcare systems across the globe are looking to contain costs and improve efficiency. To adapt to these changes, industries need to review and streamline their manufacturing processes.§This two volume handbook systematically addresses the key steps and challenges in the production process and provides valuable information for medium to large scale producers of biopharmaceuticals. §It is divided into seven major parts:§- Upstream Technologies§- Protein Recovery§- Advances in Process Development§- Analytical Technologies§- Quality Control§- Process Design and Management§- Changing Face of Processing§With contributions by around 40 experts from academia as well as small and large biopharmaceutical companies, this unique handbook is full of first-hand knowledge on how to produce biopharmaceuticals in a cost-effective and quality-controlled manner.
Sklep: Libristo.pl 245,81 zł
Książki / Literatura obcojęzyczna
While palliative care has adopted a holistic approach to treatment, medication driven symptom management ostensibly forms the critical aspect of care. Pharmacological therapy can be extremely complex because these patients often have coexisting medical conditions in addition to symptoms caused by their terminal disease. The resulting polypharmacy can be daunting for professionals and can negatively impact on effectiveness of care. Fully revised and updated, the second edition of Drugs in Palliative Care is a detailed yet concise handbook that will appeal to a variety of healthcare professionals involved in the provision of palliative care and medicines information. Divided into three sections it begins with an overview of pharmacology and prescribing advice then contains over 160 monographs of palliative care drugs, in an easy to use A-Z format.
Sklep: Libristo.pl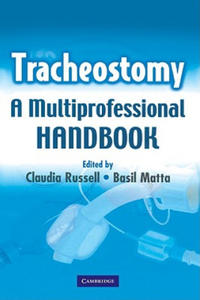 447,22 zł
Tracheostomy Cambridge University Press
Książki / Literatura obcojęzyczna
Tracheostomy: A Multi-Professional Handbook is written by a multidisciplinary team of authors to give a unique perspective of this increasingly widely-used technique and which will support research-based care and management and deliver patient-focused rehabilitation. It covers everything from the basics of tracheostomy, through the indications for tracheostomy and all aspects of pre-, peri- and postoperative care of the patient. The latter forms a large part of the book, and focuses on issues of importance to a broad spectrum of healthcare professionals, such as how patient communication is affected by the technique and how optimum wound care during tracheostomy is best achieved, as well as the practical aspects and problems encountered with speech, swallowing and general rehabilitation, nutrition, weaning and decannulation, long-term tracheostomy, tracheostomy in children, and an important chapter on emergency tracheostomy techniques.
Sklep: Libristo.pl
Sklepy zlokalizowane w miastach: Warszawa, Kraków, Łódź, Wrocław, Poznań, Gdańsk, Szczecin, Bydgoszcz, Lublin, Katowice
Szukaj w sklepach lub całym serwisie
2. Szukaj na wszystkich stronach serwisu
t1=0.041, t2=0, t3=0, t4=0.012, t=0.041