krainaksiazek how to win in business lessons i already learned for you 20129585
- znaleziono 7 produktów w 3 sklepach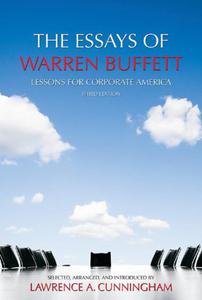 158,00 zł
Literatura anglojęzyczna
Podana cena książki jest orientacyjna, zależy od kilku czynników. Po zakupie obsługa sklepu skontaktuje się, jeśli konieczna będzie dopłata. Buffett, the Bard of Omaha, is a genuine American folk hero, if folk heroes are allowed to build fortunes worth upward of $15 billion. He's great at homespun metaphor, but behind those catchy phrases is a reservoir of financial acumen that's generally considered the best of his generation. For example, in an essay on CEO stock options, he writes, "Negotiating with one's self seldom produces a barroom brawl." This is his way of saying that an executive who can give himself compensation totally disproportionate to his performance surely will. There are uncountable gems of financial wisdom to be harvested from these essays, taken from the annual reports he writes for Berkshire Hathaway, his holding company. Just to pick one more, here's a now-famous line about those he competes with when making stock-market investments: "What could be more advantageous in an intellectual contest--whether it be chess, bridge, or stock selection--than to have opponents who have been taught that thinking is a waste of energy?" While Buffett has a policy of seldom commenting on stocks he owns--he feels public pronouncements will only lead to the public's expectation of more public pronouncements, and he likes to keep his cards close to his vest--he loves to discuss the principles behind his investments. These come primarily from Ben Graham, under whom Buffett studied at Columbia University and for whom he worked in the 1950s. First among them is the idea that price is what you pay and value is what you get--and if you're a smart investor, the first will always be less than the second. In that sense, the value of the lessons learned from Buffett's Essays could be far greater than the book's price. --Lou Schuler -- This text refers to an out of print or unavailable edition of this title. "Cunningham has done a super job. This is the book on Buffett." Book Description The definitive work concerning Warren Buffett and intelligent investment philosophy, this is a collection of Buffett's letters to the shareholders of Berkshire Hathaway written over the past few decades that together furnish an enormously valuable informal education. The letters distill in plain words all the basic principles of sound business practices. They are arranged and introduced by a leading apostle of the "value" school and noted author, Lawrence Cunningham. Here in one place are the priceless pearls of business and investment wisdom, woven into a delightful narrative on the major topics concerning both managers and investors. These timeless lessons are ever-more important in the current environment. From the Publisher The book has garnered widespread critical acclaim from broad cross sections of readers; has been translated into numerous languages; and has been designated as a top investment/business book by numerous reviewers ranging from CNN to JP Morgan to the Motley Fool (number 2 investment book of all time!). This new and revised edition includes up-to-date passages and a few other improvements over the widely-acclaimed first edition. From the Author "I originally prepared this collection as the centerpiece of a symposium featuring Warren Buffett's letters. Warren, Charlie Munger, Bob Denham, and hundreds of others participated in dissecting all the ideas. This arrangement, organized by subject matter, contains a more valuable set of lessons than can be found at just about any school, library, business, or other place of learning. Anyone even remotely interested in business or finance or corporate life should read and study this collection and have a copy available for handy reference." About the Author Cunningham is a prolific author, whose books include acclaimed titles such as "How to Think Like Benjamin Graham and Invest Like Warren Buffett" and "Outsmarting the Smart Money" as well as the popular textbook Introductory Accounting and Finance for Lawyers (which is not for lawyers only). Cunningham is a renowned lecturer, holding a tenured professorship (in law and business) at Boston College, with additional teaching at schools including Columbia University, George Washington University, Yeshiva University and Oxford University. He is working on a book about corporate governance and the war on terrorism, with lessons for investors, managers, and all citizens alike. Buffett is the Chairman and Chief Executive Officer of Berkshire Hathaway Inc., a former student of Benjamin Graham and one of the most admired and successful investors and managers in Corporate America.
Sklep: Maklerska.pl 63,90 zł
Książki / Literatura obcojęzyczna
How do I know if my idea will work? How do I decide on the business model? How do I find my audience? Your digital business start-up journey begins here. From the bestselling author of The Small Business Start-up Workbook , Cheryl Rickman brings you a thoroughly practical guide to starting up a digital business, covering the full journey from idea to exit, with easy-to-implement strategies to make your online venture an ongoing success. With a combination of tips, exercises, checklists, anecdotes, case studies and lessons learned by business leaders, this workbook will guide you through each step of digital business. Learn how to: * Assess whether your business idea will work online/digitally * Choose the right business model for your proposition and avoid wasting time * Assess demand, viability and uncover untapped needs and gaps in the market * Build a usable, engaging website and mobile app * Create a buzz using social networking * Drive high quality traffic to your site and convert visitors into paying customers * Use search engine optimization (SEO) and marketing (SEM) tools effectively * Raise finance and protect your business * Build and maintain a strong brand * Recruit and retain a strong team * Sell the business or find a suitable successor. Reviews for the book: "If you want advice on starting your own internet business, don't ask me, read this book instead. It is more up-to-date and costs far less than a good lunch." Nick Jenkins, Founder of Moonpig.com "This book excels in providing practical guidance on how to create a successful digital business which exceeds customer expectations and keeps customers happy each step of the way." Scott Weavers-Wright, CEO of Kiddicare.com, and MD of Morrison.com (non-food) "If you read just one book on digital business, make it this one...It is inspirational, informative and interactive in equal measure. Highly recommended!" Rowan Gormley, Founder and CEO of NakedWines.com "Interspersed with inspiring and useful stories from successful entrepreneurs, this book can help aspiring business owners through a step-by-step process of refining their start-up ideas and building a solid business." Elizabeth Varley, Founder and CEO of TechHub
Sklep: Libristo.pl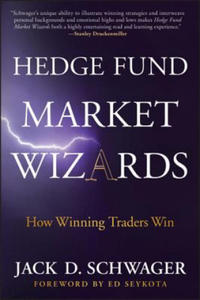 180,76 zł
Książki / Literatura obcojęzyczna
Praise for HEDGE FUND MARKET WIZARDS§"Traders regularly use passages and chapters from Schwager's books as a reference for their own methods and to guide their own trading. His work is an inseparable part of the consciousness and language of trading itself. Schwager's books are essential reading for anyone who trades, wants to trade, or wants to pick a trader."--From the Foreword by Ed Seykota§"Jack Schwager is the era's premier chronicler of financial talent. When historians look back at this mad time and wonder who the key players were, they will turn to Schwager's books."--Robert R. Prechter, Jr., Editor, The Elliott Wave Theorist§"Hedge funds have evolved into a market force, and the timing of Hedge Fund Market Wizards is as valuable as the lessons it contains. Jack's book excels in knowledge and insight, rather than specific rules that are short-lived. Among the gems are mistakes are the catalyst for improvement, stable returns are suspicious, and you can't succeed without embracing the risk inherent to your trading style. As you would expect, the book is masterful."--Perry J. Kaufman, Managing Director, Kaufman Analytics, Ltd., and author of New Trading Systems and Methods§"Great traders are almost always fascinating human beings. Jack Schwager is the perfect interviewer, equally adept at eliciting life stories and professional secrets. A must-read."--William Poundstone, author of Fortune's Formula: The Untold Story of the Scientific Betting System That Beat the Casinos and Wall Street What makes a great trader? For years, financial industry expert Jack Schwager has picked the brains of remarkable individuals who have consistently beaten the markets to find out the answer. Now, in Hedge Fund Market Wizards: How Winning Traders Win, he talks with some of the world's greatest hedge fund experts, highlighting the lessons to be learned from each so that you can apply their wisdom to your own trading.§Over the past few decades, hedge funds have become an increasingly popular investment vehicle, but their explosive growth has made trading more competitive than ever. In Hedge Fund Market Wizards, Schwager shares with readers the invaluable lessons he learned from the fifteen traders profiled, which include some of the industry's legendary figures, each of whom has compiled an exemplary return-to-risk record.§From the founder of the world's largest hedge fund to a manager going it alone, the traders interviewed in this book approach their field in radically different ways. But each of them has brought new and unique insights and developed distinct strategies that have allowed them to outperform the markets again and again.§Just as he did in his previous bestsellers, Market Wizards and The New Market Wizards, Schwager asks the questions that get to the core of what makes a successful trader tick. Distilling forty essential lessons to be learned from the market luminaries it profiles, Hedge Fund Market Wizards offers valuable guidance and timeless insights for both investment professionals and market enthusiasts looking to improve their trading abilities by learning from the best. Fascinating insights into the hedge fund traders who consistently outperform the markets, in their own words§From bestselling author, investment expert, and Wall Street theoretician Jack Schwager comes a behind-the-scenes look at the world of hedge funds, from fifteen traders who've consistently beaten the markets. Exploring what makes a great trader a great trader, Hedge Fund Market Wizards breaks new ground, giving readers rare insight into the trading philosophy and successful methods employed by some of the most profitable individuals in the hedge fund business.§Presents exclusive interviews with fifteen of the most successful hedge fund traders and what they've learned over the course of their careers§Includes interviews with Jamie Mai, Joel Greenblatt, Michael Platt, Ray Dalio, Colm O'Shea, Ed Thorp, and many more§Explains forty key lessons for traders§Joins Stock Market Wizards, New Market Wizards, and Market Wizards as the fourth installment of investment guru Jack Schwager's acclaimed bestselling series of interviews with stock market experts§A candid assessment of each trader's successes and failures, in their own words, the book shows readers what they can learn from each, and also outlines forty essential lessons--from finding a trading method that fits an investor's personality to learning to appreciate the value of diversification--that investment professionals everywhere can apply in their own careers.§Bringing together the wisdom of the true masters of the markets, Hedge Fund Market Wizards is a collection of timeless insights into what it takes to trade in the hedge fund world.
Sklep: Libristo.pl 120,11 zł
Medycyna > English Division
Profit Power Economics is the first comprehensive manual of competitive strategy and value-investing for the economic realities of the 21st century, an age in which information costs are getting close to zero and everyone is connected. This book offers a new economic paradigm for our age-and the tools to make the most of it. Readers learn to apply these rules step-by-step to navigate today's new challenges: to choose among vastly expanded investment opportunities; exploit unprecedented freedom to structure and manage modern global enterprises; win in new 3-dimensional corporate competition; and tailor strategies to new powerlaw market dynamics. Profit Power Economics includes lively lessons from the author's experience and examples from other successful investors and enterprises-all in the context of cutting-edge economics. Visionary strategist, experienced corporate executive, banker, and economist Mia de Kuijper takes readers from first principles to practical applications. She offers new ideas and concepts, illustrated with lively lessons from her own experience and from other successful investors and organizations. Profit Power Economics gives readers a clear grasp of the underlying forces that are reshaping our world as well as a step-by-step approach to build (or find) exceptionally high-return enterprises and to navigate new-age market dynamics. She declares that it is high time that we update our ideas about competition, business models, market dynamics and risks, even about the nature of winning itself. The emergence of perfect information-fast-moving, very cheap, universally available information and unlimited connectivity-is transforming our fundamentals so dramatically that this is grounds for doubting many of the most familiar principles of mainstream economics. Corporate leaders, political leaders, entrepreneurs, investors, strategists, not-for-profit organizations, marketers, and students of modern economics will find an invaluable resource in Profit Power Economics. a fascinating new book which combines corporate strategy and economics...Profit Power Economics is a very stimulating read, whether you are a business manager or someone trying to figure out the best career path. Michael Mandel, Business Week There is no better guide to strategy and economic power in the treacherous terrain of the contemporary economy than this intellectually courageous book. Thomas C. Schelling, 2005 Nobel Laureate in Economics Full of path-breaking economics and practical implications for MAKING MORE PROFIT, this fresh approach to building exceptionally successful companies will be useful to business leaders, investors, and strategists. Jim Lawrence, Chief Financial Officer, Unilever Profit Power Economics will create a stir in strategy thinking. All serious students of strategy should read this. Mia de Kuijper's rich examples offer powerful testimony to these fascinating big new ideas. Glenn Hubbard, Dean and Russell L. Carson Professor of Finance and Economics, Columbia Business School De Kuijper's intriguing and thought-provoking book will hearten all those in business who seek to build good companies that last and market effectively. Its wonderful message is that profit power can be obtained honorably. Esther Dyson, Entrepreneur and Thought Leader Profit Power Economics drives to the core of the key strategic challenges that confront business in a rapidly mutating global economy. Charles V. A. Collyns, Deputy Director, Research Department, International Monetary Fund Mia de Kuijper offers, in crisp, clear language, a new way of organizing one's thinking about business structures and strategies in the world of modern technology, together with the hands-on lessons she's learned in her own highly successful business career. Strategists and operating executives in the corporate world will find it very interesting. Benjamin M. Friedman, William Joseph Maier Professor of Political Economy, Harvard University, author of The Moral Consequences of Economic Growth Mia de Kuijper presents compelling ideas about the role of today's more complete, immediate, and very cheap information ... and how it still does not lead to perfect markets. Her discussion of what makes companies successful in the long run is sure to cause controversy. Arie de Geus, Former Corporate Planning Director, Royal Dutch Shell, author of The Living Company What I liked most is the treatment of cheap information's effect on the prospects for profit-yielding proprietary assets. The analysis of the effect of transparency on competition and industrial structure is very well developed. Richard E. Caves, Nathaniel Ropes Professor of Political Economy, Emeritus, Harvard University, author of Creative Industries Based on research and illustrated with lively lessons from the experiences of the author and other successful investors and leaders, Profit Power Economics draws a detailed picture of the new competitive arena and gives readers a step-by-step aproach to build (or find) exceptionally high-return enterprises. The Daily Star, Bangladesh
Sklep: Ksiazki-medyczne.eu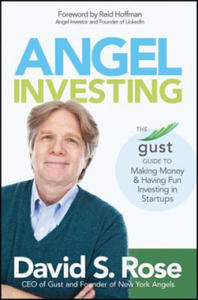 144,35 zł
Książki / Literatura obcojęzyczna
Praise for Angel Investing: "The world of entrepreneurial startups is where the most exciting and creative action is happening in todays business world, which is why I was a strong supporter of the Jobs Act of 2012. No wonder millions of people are wondering how they can get involved as investors. Theres no better place to start than by reading". (David S. Roses Angel Investing. U.S. Senator Charles E. Schumer, Senate Finance Committee). "From the best methods for finding and picking tomorrows big winners to proven techniques for adding value to any business you invest in, Angel Investing provides readers with everything they need to know to get started in this fascinating, fun and lucrative business arena". (David Bach, number 1 New York Times bestselling author of The Automatic Millionaire and Start Late Finish Rich, Angel Investor). "As an angel investor and a long-time fan of David S. Rose, I was delighted to hear he finally captured his wit and wisdom in the pages of a book. Davids witty stories and angel investing principles as well as his unsurpassed knowledge of his field are teaching me so much more about investing than Ive learned over the years doing it!" (Barbara Corcoran, Real Estate Mogul, Shark Tank star, Angel Investor). "This is the most comprehensive and readable guide to angel investing ever written. The chapter on valuation and expectations lays out a clear framework for understanding one of the least well-known pitfalls in the angel world. And its emphasis on creating a win-win relationship with the entrepreneur is at the heart of being a long-term successful angel and continuing to see the best deal flow. I recommend this book to anyone even thinking about making or receiving angel investments. (Howard L. Morgan, Founding Partner, First Round Capital). "Angel Investing is an engaging, easy read, full of real stories and hard numbers, actual cases and a whole lot of good advice. David S. Rose brings tons of real-world knowledge to the subject that makes this required reading for every new angel". (Tim Berry, Author of Business Plan Pro, Entrepreneur, Angel Investor). "Anyone with a checkbook can be an angel investor, but it takes insight to do it well. David S. Rose has written a terrific new book that will help would-be angels make money, rather than lose it. From explaining the value of diversification, to tips on evaluating deals, to offering up plans to attract good deals, Angel Investing will help you move from a money-losing amateur to a money-making professional angel. And if you're an entrepreneur looking for angel money, you should read this book too. It will help you understand what knowledgeable angels are seeking and how they will evaluate you". (Scott Shane, author of Fools Gold? The Truth Behind Angel Investing in America).
Sklep: Libristo.pl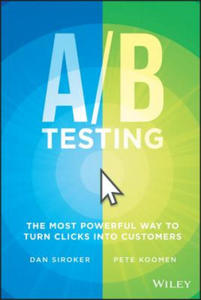 126,30 zł
Książki / Literatura obcojęzyczna
How Your Business Can Use the Science That Helped Win the White House§§The average conversion rate--the rate at which visitors convert into customers--across the web is only 2%. That means it's likely that 98% of visitors to your website won't end up converting into customers.§§What's the solution? A/B testing.§§A/B testing is the simple idea of showing several different versions of a web page to live traffic, and then measuring the effect each version has on visitors. Using A/B testing, companies can improve the effectiveness of their marketing and user experience and, in doing so, can sometimes double or triple their conversion rates. Testing has been fundamental in driving the success of Google, Amazon, Netflix, and other top tech companies. Even Barack Obama and Mitt Romney had dedicated teams A/B testing their campaign websites during the 2012 Presidential race.§§In the past, marketing teams were unable to unleash the power of A/B testing because it required costly engineering and IT resources. Today, a new generation of technology that enables marketers to run A/B tests without depending on engineers is emerging and quickly becoming one of the most powerful tools for making data-driven decisions.§§Authors Dan Siroker and Pete Koomen are cofounders of Optimizely, the leading A/B testing platform used by more than 5,000 organizations across the world. A/B Testing: The Most Powerful Way to Turn Clicks Into Customers offers best practices and lessons learned from more than 300,000 experiments run by Optimizely customers. You'll learn:§What to test§How to choose the testing solution that's right for your organization§How to assemble an A/B testing dream team§How to create personalized experiences for every visitor§And much more§Marketers and web professionals will become obsolete if they don't embrace a data-driven approach to decision making. This book shows you how, no matter your technical expertise.
Sklep: Libristo.pl 104,78 zł
Książki / Literatura obcojęzyczna
SOA is now a mainstream computing discipline, with accelerating adoption among organizations of all types and sizes. Increased ROI, enhanced organizational agility, and reduced IT burdens are all driving justifications for the significant investments needed to undertake these initiatives. Yet, despite the growing number of SOA implementations, field-proven best practices and use cases are only now emerging. In Next Generation SOA, Thomas Erl helps you use them to maximize the business value of your SOA investments. Erl, a top-selling IT author and SOA expert, has written the ideal SOA introduction for today's IT professionals. This practical, use-case-driven guide distills the real-world practice of building successful service-oriented software systems. Accessible and jargon-free, it answers crucial questions IT professionals ask about SOA today -- and the questions they need to ask about crucial issues such as integration, security, and governance. Coverage includes: * What exactly is loose coupling, and why does it matter? * What is an ESB, and why do I need one? * What are the worst SOA design errors, why do people keep making them, and how can I avoid them? * How do I implement SOA to address projects of all sizes? * How do I categorize services and define their requirements? * What crucial lessons have been learned about securing services in SOA environments?
Sklep: Libristo.pl
Sklepy zlokalizowane w miastach: Warszawa, Kraków, Łódź, Wrocław, Poznań, Gdańsk, Szczecin, Bydgoszcz, Lublin, Katowice
Szukaj w sklepach lub całym serwisie
2. Szukaj na wszystkich stronach serwisu
t1=0.026, t2=0, t3=0, t4=0.011, t=0.026