krainaksiazek mathematical models of financial derivatives 20126133
- znaleziono 8 produktów w 1 sklepie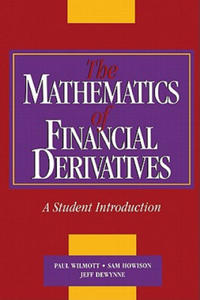 289,74 zł
Książki / Literatura obcojęzyczna
Finance is one of the fastest growing areas in the modern banking and corporate world. This, together with the sophistication of modern financial products, provides a rapidly growing impetus for new mathematical models and modern mathematical methods; the area is an expanding source for novel and relevant 'real-world' mathematics. In this book the authors describe the modelling of financial derivative products from an applied mathematician's viewpoint, from modelling through analysis to elementary computation. A unified approach to modelling derivative products as partial differential equations is presented, using numerical solutions where appropriate. Some mathematics is assumed, but clear explanations are provided for material beyond elementary calculus, probability, and algebra. Over 140 exercises are included. This volume will become the standard introduction to this exciting new field for advanced undergraduate students.
Sklep: Libristo.pl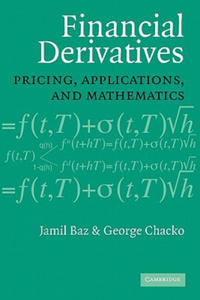 144,04 zł
Książki / Literatura obcojęzyczna
This book offers a complete, succinct account of the principles of financial derivatives pricing. The first chapter provides readers with an intuitive exposition of basic random calculus. Concepts such as volatility and time, random walks, geometric Brownian motion, and Ito's lemma are discussed heuristically. The second chapter develops generic pricing techniques for assets and derivatives, determining the notion of a stochastic discount factor or pricing kernel, and then uses this concept to price conventional and exotic derivatives. The third chapter applies the pricing concepts to the special case of interest rate markets, namely, bonds and swaps, and discusses factor models and term structure consistent models. The fourth chapter deals with a variety of mathematical topics that underlie derivatives pricing and portfolio allocation decisions such as mean-reverting processes and jump processes and discusses related tools of stochastic calculus such as Kolmogorov equations, martingale techniques, stochastic control, and partial differential equations.
Sklep: Libristo.pl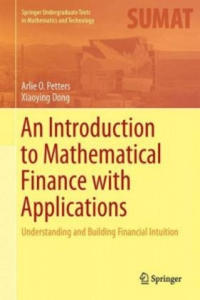 292,50 zł
Książki / Literatura obcojęzyczna
This textbook aims to fill the gap between those that offer a theoretical treatment without many applications and those that present and apply formulas without appropriately deriving them. The balance achieved will give readers a fundamental understanding of key financial ideas and tools that form the basis for building realistic models, including those that may become proprietary. Numerous carefully chosen examples and exercises reinforce the student's conceptual understanding and facility with applications. The exercises are divided into conceptual, application-based, and theoretical problems, which probe the material deeper.
Sklep: Libristo.pl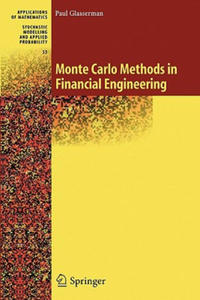 263,77 zł
Książki / Literatura obcojęzyczna
From the reviews: "Paul Glasserman has written an astonishingly good book that bridges financial engineering and the Monte Carlo method. The book will appeal to graduate students, researchers, and most of all, practicing financial engineers [...] So often, financial engineering texts are very theoretical. This book is not." --Glyn Holton, Contingency AnalysisMonte Carlo simulation has become an essential tool in the pricing of derivative securities and in risk management. These applications have, in turn, stimulated research into new Monte Carlo methods and renewed interest in some older techniques.
Sklep: Libristo.pl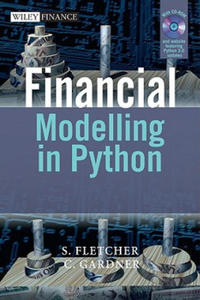 528,09 zł
Książki / Literatura obcojęzyczna
"Fletcher and Gardner have created a comprehensive resource that will be of interest not only to those working in the field of finance, but also to those using numerical methods in other fields such as engineering, physics, and actuarial mathematics. By showing how to combine the high-level elegance, accessibility, and flexibility of Python, with the low-level computational efficiency of C++, in the context of interesting financial modeling problems, they have provided an implementation template which will be useful to others seeking to jointly optimize the use of computational and human resources. They document all the necessary technical details required in order to make external numerical libraries available from within Python, and they contribute a useful library of their own, which will significantly reduce the start-up costs involved in building financial models. This book is a must read for all those with a need to apply numerical methods in the valuation of financial claims." - David Louton, Professor of Finance, Bryant University This book is directed at both industry practitioners and students interested in designing a pricing and risk management framework for financial derivatives using the Python programming language. It is a practical book complete with working, tested code that guides the reader through the process of building a flexible, extensible pricing framework in Python. The pricing frameworks' loosely coupled fundamental components have been designed to facilitate the quick development of new models. Concrete applications to real-world pricing problems are also provided. Topics are introduced gradually, each building on the last. They include basic mathematical algorithms, common algorithms from numerical analysis, trade, market and event data model representations, lattice and simulation based pricing, and model development. The mathematics presented is kept simple and to the point. The book also provides a host of information on practical technical topics such as C++/Python hybrid development (embedding and extending) and techniques for integrating Python based programs with Microsoft Excel.
Sklep: Libristo.pl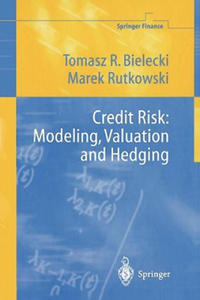 574,88 zł
Książki / Literatura obcojęzyczna
The motivation for the mathematical modeling studied in this text on developments in credit risk research is the bridging of the gap between mathematical theory of credit risk and the financial practice. Mathematical developments are covered thoroughly and give the structural and reduced-form approaches to credit risk modeling. Included is a detailed study of various arbitrage-free models of default term structures with several rating grades.Mathematical finance and financial engineering have been rapidly expanding fields of science over the past three decades. The main reason behind this phenomenon has been the success of sophisticated quantitative methodologies in helping professionals to manage financial risks. The newly developed credit derivatives industry has grown around the need to handle credit risk, which is one of the fundamental factors of financial risk. In recent years, we have witnessed a tremendous acceleration in research efforts aimed at better apprehending, modeling and hedging of this kind of risk. One of the objectives has been to understand links between credit risk and other major sources of uncertainty, such as the market risk or the liquidity risk. The main objective of this monograph is to present a comprehensive survey ofthe past developments in the area of credit risk research, as well as put forth the most recent advancements in this field. An important aspect of this text is that it attempts to bridge the gap between the mathematical theory of credit risk and the financial practice, which serves as the motivation for the mathematical modeling studied in the book. Mahtematical developments are presented in a thorough manner and cover the structural (value-of-the-firm) and the reduced-form (intensity-based) approaches to credit risk modeling, applied both to single and to multiple defaults. In particular, the book offers a detailed study of various arbitrage-free models of defaultable term structures with several rating grades. This book will serve as a valuable reference for financial analysts and traders involved with credit derivatives. Some aspects of the book may also be useful for market practitioners with managing credit-risk sensitives portfolios. Graduate students and researchers in areas such as finance theory, mathematical finance, financial engineering and probability theory will benefit from the book as well. On the technical side, readers are assumed to be familiar with graduate level probability theory, theory of stochastic processes, and elements of stochastic analysis and PDEs; some acquaintance with arbitrage pricing theory is also
Sklep: Libristo.pl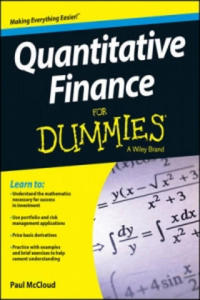 98,18 zł
Książki / Literatura obcojęzyczna
An accessible, thorough introduction to quantitative finance
Sklep: Libristo.pl 71,65 zł
Książki / Literatura obcojęzyczna
Praise for How I Became a Quant "Led by two top-notch quants, Richard R. Lindsey and Barry Schachter, How I Became a Quant details the quirky world of quantitative analysis through stories told by some of today's most successful quants. For anyone who might have thought otherwise, there are engaging personalities behind all that number crunching!" --Ira Kawaller, Kawaller & Co. and the Kawaller Fund "A fun and fascinating read. This book tells the story of how academics, physicists, mathematicians, and other scientists became professional investors managing billions." --David A. Krell, President and CEO, International Securities Exchange "How I Became a Quant should be must reading for all students with a quantitative aptitude. It provides fascinating examples of the dynamic career opportunities potentially open to anyone with the skills and passion for quantitative analysis." --Roy D. Henriksson, Chief Investment Officer, Advanced Portfolio Management "Quants"--those who design and implement mathematical models for the pricing of derivatives, assessment of risk, or prediction of market movements--are the backbone of today's investment industry. As the greater volatility of current financial markets has driven investors to seek shelter from increasing uncertainty, the quant revolution has given people the opportunity to avoid unwanted financial risk by literally trading it away, or more specifically, paying someone else to take on the unwanted risk. How I Became a Quant reveals the faces behind the quant revolution, offering you?the?chance to learn firsthand what it's like to be a?quant today. In this fascinating collection of Wall Street war stories, more than two dozen quants detail their roots, roles, and contributions, explaining what they do and how they do it, as well as outlining the sometimes unexpected paths they have followed from the halls of academia to the front lines of an investment revolution.
Sklep: Libristo.pl
Sklepy zlokalizowane w miastach: Warszawa, Kraków, Łódź, Wrocław, Poznań, Gdańsk, Szczecin, Bydgoszcz, Lublin, Katowice
Szukaj w sklepach lub całym serwisie
2. Szukaj na wszystkich stronach serwisu
t1=0.031, t2=0, t3=0, t4=0, t=0.032