krainaksiazek one moonlit night 20127308
- znaleziono 14 produktów w 3 sklepach 48,99 zł
Książki Obcojęzyczne>Angielskie>Fiction & related items>Modern & contemporary fiction (post c 1945)
0x004d378300000000
Sklep: Gigant.pl 87,49 zł
Książki Obcojęzyczne>Angielskie>Fiction & related items>Romance>Historical romance
0x00caa7b200000000
Sklep: Gigant.pl 82,16 zł
Książki
Sklep: KrainaKsiazek.pl 64,35 zł
Książki
Sklep: KrainaKsiazek.pl 78,59 zł
Książki / Literatura obcojęzyczna
Sklep: Libristo.pl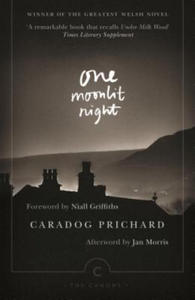 52,64 zł
Książki / Literatura obcojęzyczna
By the light of a full moon our narrator and his friends Huw and Moi witness a side to their Welsh village life that they had no idea existed, and their innocence is exchanged for the shocking reality of the adult world.
Sklep: Libristo.pl 100,02 zł
Książki / Literatura obcojęzyczna
A splendid hardback volume to celebrate the centenary of the birth of T. Llew Jones
Sklep: Libristo.pl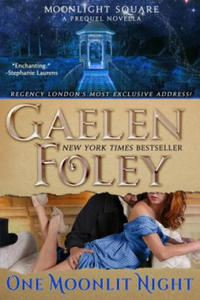 63,55 zł
Książki / Literatura obcojęzyczna
Presenting the wildly romantic new Regency series from New York Times bestselling author, Gaelen Foley... Welcome to Moonlight Square Regency London's Most Exclusive Address At the ripe old age of two-and-twenty, Lady Katrina
Sklep: Libristo.pl 379,96 zł
Książki / Literatura obcojęzyczna
Help kids be their best with Jon Gordon's beloved children's booksPositive kids grow up to be positive adults. No one knows this better than Jon Gordon, the bestselling author and inspirational speaker acclaimed for his engaging storytelling and powerful life lessons. Across 24 books, Gordon has helped parents, mentors, coaches, and teachers around the world encourage and inspire children of all ages.The Jon Gordon Children's Books Box Set teaches kids and adults alike about the value of a positive mindset, teamwork, kindness, thankfulness, friendship, selflessness, and much more. Packed with colorful illustrations and invaluable insights, this set includes Gordon's entire library of children's books.* The Energy Bus for Kids shows children how to overcome negativity, bullying, and everyday challenges--helping them to find their inner motivation and pass on positive energy to others. Share this illustrated adaptation of Jon Gordon's international bestseller to help kids be their best and enjoy their journey to becoming positive adults.* Thank You and Good Night takes children on a fun-filled journey from one perfect moonlit night to the next as they explore the people, places, and things they are thankful for. This beautifully illustrated book will help make "Thank You" the phrase that brightens any kid's day and helps them get a good night's sleep.* The Hard Hat for Kids teaches children how to be a great teammate by living the "We Before Me" philosophy every day. Adapted from Jon Gordon's bestseller The Hard Hat, this engaging story offers life-changing lessons that will give kids a new outlook on cooperation, friendship, and the selfless nature of true teamwork.* One Word for Kids asks, "If you could choose only one word to help you have your best year ever, what would it be?" This delightful story helps children discover their one word--and learn a lot about themselves, what they love, and what is important to them in the process.* The Coffee Bean for Kids offers children a simple lesson for becoming the kind of leader who creates positive change in the world. This insightful, illustrated story shows kids how sharing smiles, kindness, and positive energy can change the environment around them--just like a coffee bean transforms a pot of hot water.Based on the same principles the author has used to drive the success of thousands of top-level leaders at Fortune 500 companies, school districts, nonprofits, professional sports teams, and leading colleges and universities, The Jon Gordon Children's Books Box Set is a vital resource for anyone wanting to fill a child's life with positivity, belief, hope, and encouragement.
Sklep: Libristo.pl 52,64 zł
Książki / Literatura obcojęzyczna
Summer on the beautiful Swedish island of Oland. Visitors arrive in their thousands, ready to enjoy the calm and relaxation of this paradise. Amongst them is Jonas Kloss, excited at the prospect of staying with his aunt, uncle and older cousins. But it is not as he had hoped. One night he takes a boat out onto the moonlit sea. A ship looms out of the darkness and the horror he finds on board is unimaginable. Fleeing for his life, Jonas arrives at the door of an elderly islander, Gerlof Davidsson. Once Gerlof has heard his tale of dead sailors and axe-wielding madmen, he realizes that this will be a summer like none other Oland has ever seen. For one man - the Homecomer - this is a very special journey. He seeks revenge that he's waited a lifetime to exact...
Sklep: Libristo.pl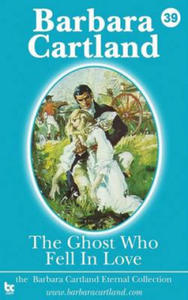 47,75 zł
Książki / Literatura obcojęzyczna
When her irresponsible brother rents the family home, Langston Manor,for the duration of the Royal Ascot races to Valient, Earl ofTrevarnon and his wild gentleman friends, lonely and innocent youngDemelza is afraid. Although married to a woman who has lost hermind and is in an asylum, Trevarnon is a well-known ?ladies? man? ?and, for her own safety and modesty, Demelza agrees to hide among TheManor?s maze of secret passages. As she watches, though, through theold house?s ancient peepholes, she sees another, very different, sideto the notorious Nobleman. Suddenly one moonlit night, under ahoneysuckle arbour, Demelza realises that she has lost her heartutterly to this dashing stranger. But her love is wrong. ValientTrevarnon can never, ever be hers! Then, when she secretly foils asinister plot against her beloved, she triggers a chain of events andan overwhelming passion far beyond her control ? and perhaps now shedares to hope for her heart?s desire ?
Sklep: Libristo.pl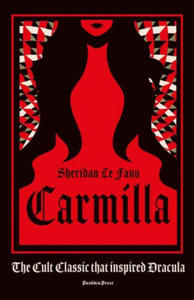 52,64 zł
Książki / Literatura obcojęzyczna
A beautifully produced edition of the original vampire story, with a stunning cover + thoughtful design and layout to ensure the most seductive reading experienceSteeped in the sexual tension between two young women, this is a beautiful, brand-new edition of the original cult classic which influenced Dracula and all the vampire stories that followed, including Anne Rice's Vampire Chronicles.
Sklep: Libristo.pl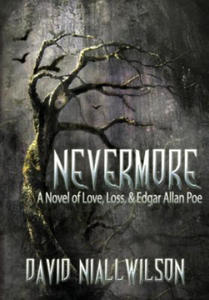 131,04 zł
Książki / Literatura obcojęzyczna
On the banks of Lake Drummond, on the edge of The Great Dismal Swamp, there is a tree in the shape of a woman. One dark, moonlit night, two artists met at The Lake Drummond Hotel, built directly on the borderline of North Carolina and Virginia. One was a young woman with the ability to see spirits trapped in trees and stone, anchored to the earth beyond their years. Her gift was to draw them, and then to set them free. The other was a dark man, haunted by dreams and visions that brought him stories of sadness and pain, and trapped in a life between the powers he sensed all around him, and a mundane existence attended by failure. They were Eleanore MacReady, Lenore, to her friends, and a young poet named Edgar Allan Poe, who traveled with a crow that was his secret, and almost constant companion, a bird named Grimm for the talented brothers of fairy-tale fame. Their meeting drew them together in vision, and legend, and pitted their strange powers and quick minds against the depths of the Dismal Swamp itself, ancient legends, and time. Once, upon a shoreline dreary, there was a tree. This is her story.
Sklep: Libristo.pl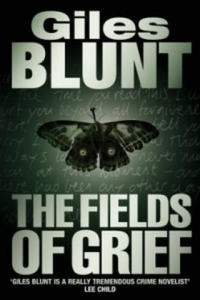 68,25 zł
Książki / Literatura obcojęzyczna
A terrifying psychological thriller in which a spate of suicides could just be the work of a serial killer; featuring homicide detectives Cardinal and Delorme from the award-winning 'Forty Words for Sorrow'. Photographer Catherine Cardinal's fatal fall from a high building one moonlit night is ruled an act of suicide. She has a history of depression, a note is found and her psychiatrist is not surprised. But her husband, John Cardinal, won't accept this conclusion. Driven by grief and guilt, he launches his own investigation, helped by his reluctant colleagues. And when vicious notes appear, taunting him for his loss, his theory that she was murdered suddenly seems to be credible. Cardinal revisits his past, searching for a possible suspect among his previous arrests. Someone with a grudge, a person twisted enough to target his innocent wife in revenge. But could he be looking in the wrong place? The mystery deepens when he uncovers a spate of tragic suicides, leading him to investigate a startling new possibility - one so shocking, it has never been suspected...
Sklep: Libristo.pl
Sklepy zlokalizowane w miastach: Warszawa, Kraków, Łódź, Wrocław, Poznań, Gdańsk, Szczecin, Bydgoszcz, Lublin, Katowice
Szukaj w sklepach lub całym serwisie
2. Szukaj na wszystkich stronach serwisu
t1=0.039, t2=0, t3=0, t4=0.018, t=0.039