krainaksiazek the demons brunettes the life on the other side 20169152
- znaleziono 5 produktów w 2 sklepach 152,40 zł
Paladin Perfect Analogy Publishing
Książki / Literatura obcojęzyczna
"Imagine Game of Thrones with less blood and more gender confusion and you get a taste of this knightly epic." -- The Guardian Brash, cocky, and unbeatable with a sword (well, almost), Sam of Haywood is the most promising Paladin trainee in the kingdom of Thule... and knows it. The only problem is that Sam is really Lady Samantha, daughter of the seventeenth Duke of Haywood, and if her father has his way, she'll be marrying a Paladin, not becoming one. But Sam has never held much interest in playing damsel-in-distress, and so she rescues herself from a lifetime of boredom and matrimonial drudgery. Disguised as a boy, Sam leaves home behind to fight demons---the most dangerous monsters in Thule---alongside the kingdom's elite warriors. Pity that Tristan Lyons, the Paladin assigned to train her, is none other than the hero of her childhood. He hasn't recognized her-yet-but if he does, he'll take away her sword and send her packing. Sam is not the only trainee hiding secrets: Braeden is a half-demon with a dark past that might be unforgivable. Whether he can be trusted is anyone's guess, including his. As demons wreak havoc across the land, rebellion stirs in the West, led by a rival faction of warriors. A war between men is coming, and Sam must pick a side. Will saving the kingdom cost her life-or just her heart?
Sklep: Libristo.pl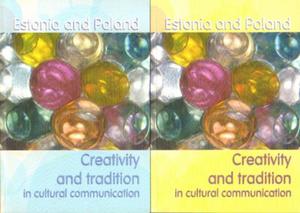 99,00 zł
Księgarnia/Ksią
Volume 1: Jokes and their relations This book deals with the creativity and tradition of cultural phenomena in the rapidly transforming post-socialist societies. Parallel research articles by Estonian and Polish authors set out to analyse media texts and other contemporary (folkloric) narratives in order to pin down the influence of political and economic changes on culture. Research material for Volume 1: Jokes and their relations includes primarily humour, but also proverbs and online aggressiveness. The results throw light on the similarities and differences in the ways cultural narratives have changed in the past decades and identity issues in the former Eastern Bloc are reflected in everyday texts, either online, on television, or in face-to-face communication. The analysis of culturally significant texts also helps to redefine the borders and influences of the local and the global in creativity and tradition. Contents vol. 1 : A. Krikmann "Estonian three nation jokes (1964-2012)" D. Brzozowska "Three characters in Polish jokes" L. Laineste "Women in Estonian jokes" D. Brzozowska "Family in Polish jokes" L. Laineste "Stand-up in Estonia: From Soviet estrada to Comedy Estonia" W. Chlopicki "Stand-up tragedy in Poland?" M. Rebane "Some aspects of telling political jokes in Soviet Estonia" M. Poprawa "Polish political humour. An outline of the phenomenon" M. L
Sklep: Hatteria.pl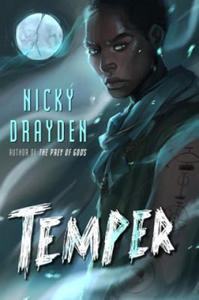 63,22 zł
Książki / Literatura obcojęzyczna
In a land similar to South Africa, twin brothers are beset by powerful forces beyond their understanding or control in this thrilling blend of science fiction, horror, magic, and dark humor-evocative of the works of Lauren Beukes, Ian McDonald, and Nnedi Okorafor-from the author of The Prey of Gods. Two brothers. Seven vices. One demonic possession. Can this relationship survive? Auben Mutze has more vices than he can deal with-six to be exact-each branded down his arm for all the world to see. They mark him as a lesser twin in society, as inferior, but there's no way he'll let that define him. Intelligent and outgoing, Auben's spirited antics make him popular among the other students at his underprivileged high school. So what if he's envious of his twin Kasim, whose single vice brand is a ticket to a better life, one that likely won't involve Auben.The twins' strained relationship threatens to snap when Auben starts hearing voices that speak to his dangerous side-encouraging him to perform evil deeds that go beyond innocent mischief. Lechery, deceit, and vanity run rampant. And then there are the inexplicable blood cravings. . . . On the southern tip of an African continent that could have been, demons get up to no good during the time of year when temperatures dip and temptations rise. Auben needs to rid himself of these maddening voices before they cause him to lose track of time. To lose his mind. And to lose his . . . TEMPER
Sklep: Libristo.pl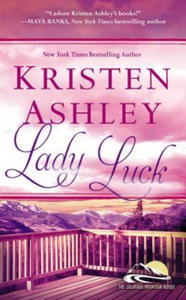 40,83 zł
Lady Luck Grand Central Publishing
Książki / Literatura obcojęzyczna
"I adore Kristen Ashley's books!"---Maya Banks, New York Times bestselling author
Sklep: Libristo.pl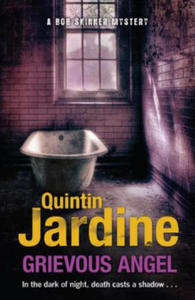 44,95 zł
Książki / Literatura obcojęzyczna
Edinburgh's toughest cop, Bob Skinner, looks into his past to assuage his demons in Quintin Jardine's thrilling new mystery. Skinner revisits his nightmares: old but not forgotten. Fifteen years in the past, newly promoted Detective Superintendent Bob Skinner is called to investigate a most brutal death. A man lies at the deep end of an empty swimming pool, his neck broken and almost every other bone in his body shattered. Soon, an organised crime connection looms, and bloody retribution spreads to a second city. Then violence erupts on a new front, as a vicious knifeman seems to be targeting Edinburgh's gay population. As if this double dose of homicide isn't enough for a single man with a teenage daughter to raise and protect, Skinner's personal life takes a similar, perilous twist. Can he stay on the side of the angels, or will he fall ...?
Sklep: Libristo.pl
Sklepy zlokalizowane w miastach: Warszawa, Kraków, Łódź, Wrocław, Poznań, Gdańsk, Szczecin, Bydgoszcz, Lublin, Katowice
Szukaj w sklepach lub całym serwisie
2. Szukaj na wszystkich stronach serwisu
t1=0.03, t2=0, t3=0, t4=0.025, t=0.031