krainaksiazek the demons brunettes the life on the other side 20169152
- znaleziono 8 produktów w 3 sklepach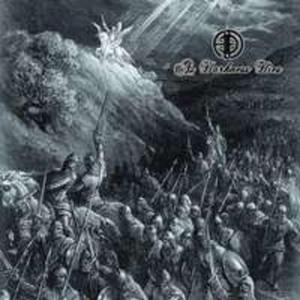 87,49 zł
Muzyka>Rock>Heavy / Hard
1. Black Death 2. Cloaked In Darkness 3. Searching For Light 4. Silent Wings 5. Ghost 6. Other Side 7. High Road 8. World Of Decay 9. Life Incomplete 10. One Mistake 11. Demons 12. Far Away - Bonus Track
Sklep: Gigant.pl 148,05 zł
Książki / Literatura obcojęzyczna
Description LIVES WITHIN A LIFE is a novel chronicling the onset and progression of schizophrenia upon the central character. The complexities and symptoms of the disorder are described with great clarity as more and more of the character's mind and ensuing behaviour are affected. Relationships and their significance are explored during the evolution of a spiritual journey, culminating in a cataclysmic finale. Creative release, taking in the visual, literary and musical arts, illuminates the narrative. These elements and their influence convey the hidden beauty and compassionate nature of the lost and forlorn. The multi-layered intricacies of psychosis reveal an individual experiencing the truly extraordinary. As the illness gains momentum, all aspects of its effects on the inner psyche become apparent in a uniquely descriptive manner. An existence encompassed by nightmares and demons, a life bringing new trials, which unearths the essence of the human condition, and the instinct to survive. The climax has its own twist and play on the perception of reality, bringing the novel to a powerful and inspiring conclusion. ALL AUTHOR PROFITS FROM THIS PUBLICATION WILL GO TO SUPPORT SANE - A CHARITY THAT HELPS THOSE WITH SCHIZOPHRENIA AND OTHER SERIOUS MENTAL ILLNESS. About the Author Robert Bayley is a writer, composer and artist. For most of his adult life he has lived with paranoid schizophrenia. This has resulted in long periods of hospitalisation as the illness has ravaged his life. The persecutory voices and visions bombard his every day existence, causing him to descend into the hell of paranoiac despair. A myriad of medicinal treatments have been tried to keep the symptoms under some form of control, with the archaic major tranquillizers bringing horrendous side effects, to the current use of atypical neuroleptics. These work with greater precision, and so contribute some relief. This allows the author to capitalise on periods of positive and intense creativity. He has studied the visual arts, incorporating film, photography, ceramics and art history. He is a multi-instrumentalist, and composes and records music combined with spoken prose that conveys the horror of psychotic bombardment. His creative endeavours are a method of coping with disorder and extremes, and his work, in whatever genre, attempts to articulate this. To tap into, and extract the profound nature of suffering, is what motivates Robert. His desire is to describe and transform that torment into constructive and inspiring realms. The words, chords and imagery are his tools.
Sklep: Libristo.pl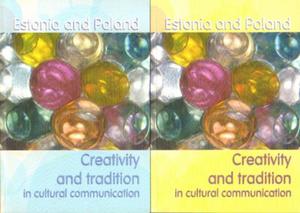 99,00 zł
Księgarnia/Książki/Podręczniki akademickie/Nauki humanistyczne i społeczne
Volume 1: Jokes and their relations This book deals with the creativity and tradition of cultural phenomena in the rapidly transforming post-socialist societies. Parallel research articles by Estonian and Polish authors set out to analyse media texts and other contemporary (folkloric) narratives in order to pin down the influence of political and economic changes on culture. Research material for Volume 1: Jokes and their relations includes primarily humour, but also proverbs and online aggressiveness. The results throw light on the similarities and differences in the ways cultural narratives have changed in the past decades and identity issues in the former Eastern Bloc are reflected in everyday texts, either online, on television, or in face-to-face communication. The analysis of culturally significant texts also helps to redefine the borders and influences of the local and the global in creativity and tradition. Contents vol. 1 : A. Krikmann "Estonian three nation jokes (1964-2012)" D. Brzozowska "Three characters in Polish jokes" L. Laineste "Women in Estonian jokes" D. Brzozowska "Family in Polish jokes" L. Laineste "Stand-up in Estonia: From Soviet estrada to Comedy Estonia" W. Chlopicki "Stand-up tragedy in Poland?" M. Rebane "Some aspects of telling political jokes in Soviet Estonia" M. Poprawa "Polish political humour. An outline of the phenomenon" M. Lőhmus "Political correctness and political humourin Soviet Estonia and beyond" G. Strzadala "Censorship in the People's Republic of Poland" A. Baran "Visual humour on the Internet" T. Piekot Pictorial "representation of idioms in Internet humour" L. Laineste "Verbal expressions of aggressiveness on the Estonian Internet" A. Tereszkiewicz "Do Poles flame? Aggressiveness on Polish discussion groups and social networking sites" P. Voolaid "In graffiti veritas: A paremic glance at graffiti in Tartu" G. Szpila "Regulating the reality? Proverbs in Polish graffiti" Volume 2: Perspectives on national and regional identity The focus of the book is on the role of creativity and tradition in contemporary Eastern Europe, with Estonia and Poland as cases in point. The volume of articles addresses diverse narratives in the Eastern European cultural space as they occur in various types of media. Parallel research articles by scholars from a wide range of fields seek to provide a novel perspective on the ongoing discussions of identity in these rapidly changing societies. Research material for Volume 2: "Perspectives on national and regional identity" is drawn from a variety of sources, both contemporary, e.g. advertisement campaigns, urban legends, cookbooks, etc, and archival, especially folkloric. The analysis of culturally significant narratives helps to specify their role in the construction of collective identity. The results of the studies demonstrate that both national and regional identities are at least partly determined by concepts and stories shared by the people, but at the same time they are the products of external variables, such as public policies or globalisation. Contents vol. 2 : A. Lubecka National identities on display. The role of advertisements in the management of Polish national identity E. Kalmre "Rumours and contemporary legends as part of identity creation process" M. Wójcicka "Urban legends in Poland" M. Kőiva "Calendar feasts: Politics of adoption and reinstatement" A. Lubecka "Polish ritual year - a reflection of Polish cultural policy" R. Järv "A hen who doesn't lay golden eggs?! Fairy tale advertisements and their strategies" M. Wójcicka "Oral textual patterns in modern advertising" E. Annuk "Culinary discourse: Organic food in Estonia" W. Zarski "Culinary identity as the determinant of cultural distinctiveness in Silesia and the Vilnius Region" M. Sarv "Traditional Estonian lullabies. A tentative overview" K. Sikora, B. Zebrowska "Traditional Polish lullabies" U. Lehr "The transcendental side of life. Aquatic demons in Polish folklore" M. Kalda "Hidden treasure lore in Estonian folk tradition" M. Izykowska "Money as an object of desire in Silesian folklore"
Sklep: Hatteria.pl 90,17 zł
Książki / Literatura obcojęzyczna
Siren Classic ManLove: Erotic Alternative Paranormal Romance, M/M, vampires) Eric is building a new life at Keenan's side. An unlikely visitor from a different world changes the course of his destiny. While out on an expedition to eliminate the threat of the demons in New York, Keenan and Eric rescue Gabriel from his captors. Almost at once, Eric befriends Gabriel, finding kinship in the other man's pain. But Eric's closeness to the young Kaldorian stirs Keenan's jealousy. With Keenan's possessive instincts rearing their ugly head, Eric's relationship with his lover becomes increasingly strained. As tensions grow, Kaldorians Cade and Kalin arrive in search of Gabriel. They request Keenan's help to find Cade's missing brother. All the while, Keenan is still looking for the traitor who escaped his grasp. Eric and Keenan embark on an impossible quest to aid their new friends and fulfill their duty. What secrets will their journey reveal? ** A Siren Erotic Romance
Sklep: Libristo.pl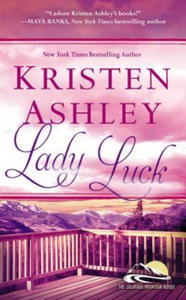 45,18 zł
Lady Luck Grand Central Publishing
Książki / Literatura obcojęzyczna
"I adore Kristen Ashley's books!"---Maya Banks, New York Times bestselling author§Is love in the cards? §Since birth, Lexie Berry has had nothing but bad luck. Orphaned at an early age, she had a rough childhood and a boyfriend who was murdered. Now the beautiful, stylish Lexie is determined to change her luck and her life. But first she's got to make good on a promise: to pick up Ty Walker from prison. One look at the gorgeous ex-convict and Lexie knows she's in trouble-and already thinking about taking a walk on the wild side . . . §For five years, Ty was imprisoned for a crime he didn't commit. Now he wants revenge on the people who framed him. Yet when the high-stakes poker player sees the leggy Lexie, he suddenly has other desires on his mind. Realizing that Ty is innocent, Lexie tries to stop his plan for vengeance and help him become a better man. But as Ty battles his inner demons, dirty cops and criminals plot to take him out. Can he and Lexie find a way to escape the past?§
Sklep: Libristo.pl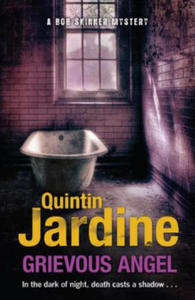 43,85 zł
Książki / Literatura obcojęzyczna
Edinburgh's toughest cop, Bob Skinner, looks into his past to assuage his demons in Quintin Jardine's thrilling new mystery. Skinner revisits his nightmares: old but not forgotten. Fifteen years in the past, newly promoted Detective Superintendent Bob Skinner is called to investigate a most brutal death. A man lies at the deep end of an empty swimming pool, his neck broken and almost every other bone in his body shattered. Soon, an organised crime connection looms, and bloody retribution spreads to a second city. Then violence erupts on a new front, as a vicious knifeman seems to be targeting Edinburgh's gay population. As if this double dose of homicide isn't enough for a single man with a teenage daughter to raise and protect, Skinner's personal life takes a similar, perilous twist. Can he stay on the side of the angels, or will he fall ...?
Sklep: Libristo.pl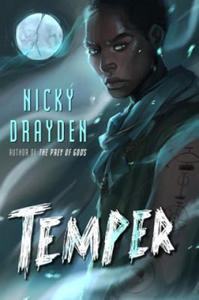 94,53 zł
Książki / Literatura obcojęzyczna
In a land similar to South Africa, twin brothers are beset by powerful forces beyond their understanding or control in this thrilling blend of science fiction, horror, magic, and dark humor-evocative of the works of Lauren Beukes, Ian McDonald, and Nnedi Okorafor-from the author of The Prey of Gods. Two brothers. Seven vices. One demonic possession. Can this relationship survive? Auben Mutze has more vices than he can deal with-six to be exact-each branded down his arm for all the world to see. They mark him as a lesser twin in society, as inferior, but there's no way he'll let that define him. Intelligent and outgoing, Auben's spirited antics make him popular among the other students at his underprivileged high school. So what if he's envious of his twin Kasim, whose single vice brand is a ticket to a better life, one that likely won't involve Auben.The twins' strained relationship threatens to snap when Auben starts hearing voices that speak to his dangerous side-encouraging him to perform evil deeds that go beyond innocent mischief. Lechery, deceit, and vanity run rampant. And then there are the inexplicable blood cravings. . . . On the southern tip of an African continent that could have been, demons get up to no good during the time of year when temperatures dip and temptations rise. Auben needs to rid himself of these maddening voices before they cause him to lose track of time. To lose his mind. And to lose his . . . TEMPER
Sklep: Libristo.pl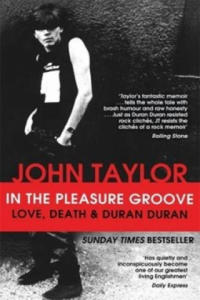 43,68 zł
Książki / Literatura obcojęzyczna
With Duran Duran, John Taylor has created some of the greatest songs of our time. From the disco dazzle of debut single 'Planet Earth' right up to their latest number one album All You Need is Now, Duran Duran has always had the power to sweep the world onto its feet. It's been a ride - and for John in particular, the ride has been wild, thrilling...and dangerous. Now, for the first time, he tells his incredible story - a tale of dreams fulfilled, lessons learned and demons conquered. A shy only child, Nigel John Taylor wasn't an obvious candidate for pop stardom and frenzied girl panic. But when he ditched his first name and picked up a bass guitar, everything changed. John formed Duran Duran with his friend Nick Rhodes in the spring of 1978, and they were soon joined by Roger Taylor, then Andy Taylor and finally Simon Le Bon. Together they were an immediate, massive global success story, their pictures on millions of walls, every single a worldwide hit. In his frank, compelling autobiography, John recounts the highs - hanging out with icons like Bowie, Warhol and even James Bond; dating Vogue models and driving fast cars - all the while playing hard with the band he loved. But he faced tough battles ahead - troubles that brought him to the brink of self-destruction - before turning his life around. Told with humour, honesty and hard-won wisdom, and packed with exclusive pictures, In the Pleasure Groove is a fascinating, irresistible portrait of a man who danced into the fire...and came through the other side.
Sklep: Libristo.pl
Sklepy zlokalizowane w miastach: Warszawa, Kraków, Łódź, Wrocław, Poznań, Gdańsk, Szczecin, Bydgoszcz, Lublin, Katowice
Szukaj w sklepach lub całym serwisie
2. Szukaj na wszystkich stronach serwisu
t1=0.372, t2=0, t3=0, t4=0.043, t=0.372