krainaksiazek the new spirit in industry 19902614
- znaleziono 9 produktów w 3 sklepach 46,99 zł
Książki Obcojęzyczne>Nieprzypisane
0x0053392a00000000
Sklep: Gigant.pl 53,20 zł
Książki / Literatura obcojęzyczna
In the last years of the millennium, bestselling author Michael Lewis sets out to find the world's most important technology entrepreneur, the man who embodies the spirit of the coming age. He finds him in Jim Clark, the billionaire who founded Netscape and Silicon Graphics and who now aims to turn the healthcare industry on its head with his new billion-dollar project. Lewis accompanies Clark on the maiden voyage of his vast yacht and, on the sometimes hazardous journey, takes the reader on the ride of a lifetime through a landscape of geeks and billionaires. Through every brilliant anecdote and funny character sketch, Michael Lewis allows us an inside look at the world of the super-rich, whilst drawing a map of free enterprise in the twenty-first century.
Sklep: Libristo.pl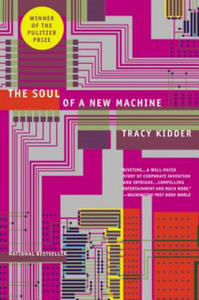 81,39 zł
Książki / Literatura obcojęzyczna
Computers have changed since 1981, when Tracy Kidder indelibly recorded the drama, comedy, and excitement of one company's efforts to bring a new microcomputer to market. What has changed little, however, is computer culture: the feverish pace of the high-tech industry, the mystique of programmers, the go-for-broke approach to business that has caused so many computer companies to win big (or go belly up), and the cult of pursuing mind-bending technological innovations. By tracing computer culture to its roots, by exploring the "soul" of the "machine" that has revolutionized the world, Kidder succeeds as no other writer has done in capturing the essential spirit of the computer age.
Sklep: Libristo.pl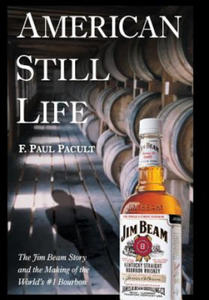 157,41 zł
Książki / Literatura obcojęzyczna
The untold story of the world's premier bourbon and the family that made it #1 American Still Life tells the intertwined true stories of America's favorite whiskey and the family dynasty that produces it to this very day. Jim Beam is the world's top-selling bourbon whiskey, with sales of over five million cases per year. Not a day has passed in the 207 years of Jim Beam's existence when a Beam family member has not been master distiller. Dedicated to quality, and dedicated to the family legacy, the Beams have shepherded their particularly American spirit to the top of their industry. And they've done it in an industry beset by challenges, from government regulation and prohibition, to changing consumer tastes, to fierce new global competition. By creating a brand of unparalleled quality and consistency, and by tying the success of their product with the good name of the family, the Beams have established a lasting legacy as perhaps one of the greatest family business dynasties in American history. Not just a simple history of "America's native spirit" (so named by an act of Congress in 1964) or a simple family history, American Still Life is a story of business success based on quality and attention to detail, constant innovation, revolutionary branding and advertising, and adaptation to the business environment. F. Paul Pacult (Walkill, NY) is recognized the world over as his generation's most accomplished and respected authority on beverage alcohol. He has written for many magazines, including Playboy, Wine and Spirits, Connoisseur, Whisky, Drink, Men's Journal, Cheers, Country Inns, Travel and Leisure, Bon Appetit, Decanter, and Food and Wine. Among his many accomplishments, he has hosted and coproduced two syndicated talk-radio programs and served as the primary expert on whiskey, beer, and wine for the History Channel documentary America Drinks: History in a Glass.
Sklep: Libristo.pl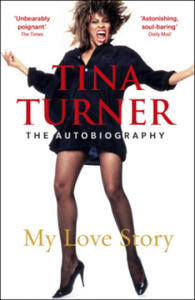 36,49 zł
Książki / Literatura obcojęzyczna
_______________________ 'Astonishing, soul-baring - the must-read memoir by rock's greatest survivor' DAILY MAIL The full, dramatic story of one of the most remarkable women in music history, celebrating Tina Turner's 60th year in the industry 'Unbearably poignant' THE TIMES, Book of the Week _______________________ Love's got everything to do with it. Tina Turner is the Queen of Rock 'n' Roll, a musical icon celebrating her 60th year in the industry. In this dramatic autobiography, she tells the story of a truly remarkable life in the spotlight. From her early years picking cotton in Nutbush, Tennessee to her rise to fame alongside Ike Turner, and finally to her phenomenal success in the 1980s and beyond, Tina candidly examines her personal history, from her darkest hours to her happiest moments and everything in between. In her honest and heart-felt voice, Tina reveals:
Sklep: Libristo.pl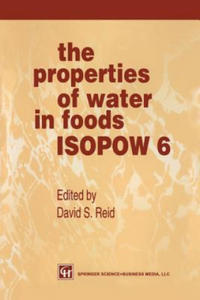 584,42 zł
Książki / Literatura obcojęzyczna
Water is recognized as being a critically important determinant of the properties of many foods. It is therefore appropriate to devote a meeting to the topic. The first such meeting was organized by the late Ron Duckworth, and held in 1974 at the University of Strathclyde in Scotland. As a result of this first meeting, the organization known as International Symposium on the Properties of Water (ISOPOW) was born, and since that first ISOPOW meeting there have been five international meetings. At each meeting, participants from academia and from industry have shared state of the science information pertinent to the role of water in foods. Each meeting has served as a review of the current state of knowledge. ISOPOW 6 is the first of these meetings where Ron Duckworth's presence has not been felt, though he clearly attended the meeting in spirit. A lively group of academics and industrial scientists assembled in Santa Rosa, California, to discuss the current state of the science. As meeting chairperson, I must acknowledge the tremendous contributions made by the organizing committee, by the session chairpersons and by the central committee. Without all their help, nothing could have been achieved. Most important to the success of the meeting, however, was the very active participation of all attendees. In all seven sessions, the papers were excellent and their discussion was very spirited.
Sklep: Libristo.pl 48,29 zł
Książki / Literatura obcojęzyczna
Maybe the Moon, Armistead Maupin's first novel since ending his bestselling Tales of the City series, is the audaciously original chronicle of Cadence Roth -- Hollywood actress, singer, iconoclast and former Guinness Book of Records holder as the world's shortest woman. All of 31 inches tall, Cady is a true survivor in a town where -- as she says -- 'you can die of encouragement'. Her early starring role as a lovable elf in an immensely popular American film proved a major disappointment, since moviegoers never saw the face behind the stifling rubber suit she was required to wear. Now, after a decade of hollow promises from the Industry, she is reduced to performing at birthday parties and Bar Mitzvahs as she waits for the miracle that will finally make her a star. In a series of mordantly funny journal entries, Maupin tracks his spunky heroine across the saffron-hazed wasteland of Los Angeles -- from her all-too-infrequent meetings with agents and studio moguls to her regular harrowing encounters with small children, large dogs and human ignorance. Then one day a lanky piano player saunters into Cady's life, unleashing heady new emotions, and she finds herself going for broke, shooting the moon with a scheme so harebrained and daring that it just might succeed. Her accomplice in the venture is her best friend, Jeff, a gay waiter who sees Cady's struggle for visibility as a natural extension of his own war against the Hollywood Closet. As clear-eyed as it is charming, Maybe the Moon is a modern parable about the mythology of the movies and the toll it exacts from it participants on both sides of the screen. It is a work that speaks to the resilience of the human spirit from a perspective rarely found in literature.
Sklep: Libristo.pl 145,40 zł
NaukaZdrowie i uroda
Be Well delves into one of life
Sklep: NaszaSzkolna.pl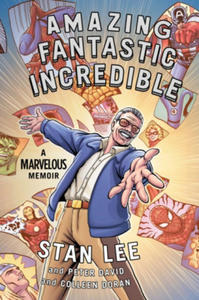 73,17 zł
Książki / Literatura obcojęzyczna
In this gorgeously illustrated, full-colour graphic memoir, Stan Lee - comic book legend and co-creator of Spider-Man, the X-Men, the Avengers, the Incredible Hulk and a legion of other Marvel superheroes - shares his iconic legacy and the story of how modern comics came to be. Stan Lee is a man who needs no introduction. The most legendary name in the history of comic books, he was the leading creative force behind Marvel Comics, and brought to life - and into the mainstream - some of the world's best-known heroes and most infamous villains throughout his career.His stories - filled with superheroes struggling with personal hang-ups and bad guys who possessed previously unseen psychological complexity - added wit and subtlety to a field previously locked into flat portrayals of good v evil. Lee put the human in superhuman and, in doing so, created a new mythology for the twentieth and twenty-first centuries. In this beautifully illustrated graphic memoir - illustrated by celebrated artist Colleen Doran - discover the true story behind the man, written with the same inimitable wit, energy and offbeat spirit that he brought to the world of comics.Moving from his impoverished childhood in Manhattan to his early days writing comics, through his military training films during World War II and the rise of the Marvel empire in the 1960s to the current cinematic resurgence, Amazing Fantastic Incredible documents the life of a man and the legacy of an industry and career. This funny, moving and incredibly honest memoir is a must-have for collectors and fans of comic books and graphic novels of every age.
Sklep: Libristo.pl
Sklepy zlokalizowane w miastach: Warszawa, Kraków, Łódź, Wrocław, Poznań, Gdańsk, Szczecin, Bydgoszcz, Lublin, Katowice
Szukaj w sklepach lub całym serwisie
2. Szukaj na wszystkich stronach serwisu
t1=0.034, t2=0, t3=0, t4=0.026, t=0.034