krainaksiazek when the music stops 20131100
- znaleziono 11 produktów w 4 sklepach 70,48 zł
Książki
Sklep: KrainaKsiazek.pl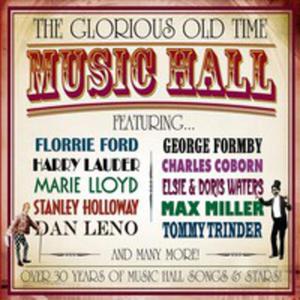 72,49 zł
Muzyka>Klasyczna>Easy
1. The Man Who Broke The Bank At Monte Carlo 2. I Belong To Glasgow 3. It's The First Time I've Ever Done That 4. Don't Have Any More, Missus Moore 5. Keep Right On To The End Of The Road 6. She Was Poor But She Was Honest 7. The Laughing Policeman 8. Down At The Old Bull And Bush 9. Any Old Iron? 10. When Father Papered The Parlour 11. Jolly Good Luck To The Girl Who Loves A Soldier 12. Lily Of Laguna 13. The Whistling Bowery Boy 14. The Grandfather's Clock 15. Joshua 16. A Little Of What You Fancy 17. Burlington Bertie From Bow 18. Hello Hello Who's Your Lady Friend 19. Silver Bell 20. On The Margate Boat 21. If It Wasn't For The 'Ouses In Between 22. Wait 'Til I'm His Father 23. Our Little Nipper 101. The Bee Song 102. The Lion And Albert 103. Joe Ramsbottom Buys A Piano 104. Mary From The Dairy 105. A Surrealist Alphabet 106. Walter, Walter (Lead Me To The Altar) 107. When I'm Cleaning Windows 108. Ain't It Grand To Be Bloomin' Well Dead! 109. Shirts 110. Cheeky Chappie 111. Leaning On A Lamp Post 112. Convict 99 113. Nobody Loves A Fairy When She's Forty 114. (We're Gonna Hang Out) The Washing On The Siegfried Line 115. I Don't Do Things Like That 116. Little Betty Bouncer 117. The Coronation Girls 118. Play The Game, You Cads 119. Underneath The Arches 120. With Her Head Tucked Underneath Her Arm 121. Everything Stops For Tea 122. Little Dolly Daydream 123. The Biggest Aspidistra In The World 201. We're In The Army Now 202. When You're In Love 203. The Home Guard (The Day War Broke Out) 204. Confidentially 205. Der Fuehrer's Face 206. Sid Plays Golf 207. Bless 'Em All 208. Me An' Old Charlie 209. Let Bygones Be Bygones 210. Fdr Jones 211. In The Deepest Shelter In Town 212. Blackout Bella 213. In A Shady Nook (By A Babbling Brook) 214. So Deep Is The Night 215. Who Is That Man...(who Looks Like Charlie Chaplin)? 216. Kiss Me Goodnight, Sergeant Major 217. Sam Goes To It 218. Tells A Couple 219. The Sound Of Silence 220. I Fell In Love With An Airman 221. Three Little Fishes
Sklep: Gigant.pl 171,65 zł
Książki / Literatura obcojęzyczna
In popular music, a break is an instrumental or percussion section or interlude during a song derived from or related to stop-time being a "break" from the main parts of the song or piece. A solo break in jazz occurs when the rhythm section stops playing behind a soloist for a brief period, usually two or four bars leading into the soloist's first chorus. A notable recorded example is Charlie Parker's solo break at the beginning of his solo on "A Night in Tunisia". In DJ parlance, a break is where all elements of a song (e.g., pads, basslines, vocals), except for percussion, disappear for a time. This is distinguished from a breakdown, a section where the composition is deliberately deconstructed to minimal elements (usually the percussion or rhythm section with the vocal re-introduced over the minimal backing), all other parts having been gradually or suddenly cut out. (Brewster and Broughton 2003, p. 79) The distinction between breaks and breakdowns may be described as, "Breaks are for the drummer; breakdowns are for hands in the air" (ibid).
Sklep: Libristo.pl 24,79 zł
Literatura obcojęzyczna
Number one bestselling author and master of suspense Jeffery Deaver returns with the thirteenth Lincoln Rhyme thriller, which sees a crime go global... 'One of the most consistent writers of clever, entertaining and often thought-provoking thrillers in the world' Simon Kernick When a man is snatched from a New York street in broad daylight, the only clue is a miniature noose left on the pavement. By the time criminal forensic scientist Lincoln Rhyme is involved, a video of the missing man is already online, his dying breaths set to a grisly music by someone calling himself The Composer. Rhyme and fellow investigator Amelia Sachs must follow The Composer across the globe as he continues his horrifying creation, kidnapping further victims to add their last breaths to his piece. But with Rhyme and Sachs in a whole new world with its own rules, how can they possibly guess what danger they're in when the music finally stops?
Sklep: Literacka.pl 195,69 zł
Książki / Literatura obcojęzyczna
High Quality Content by WIKIPEDIA articles! The piano is a musical instrument which is played by means of a keyboard. Widely used in Western music for solo performances, ensemble use, chamber music, and accompaniment, the piano is also very popular as an aid to composing and rehearsal. Although not portable and often expensive, the piano's versatility and ubiquity have made it one of the world's most familiar musical instruments. Pressing a key on the piano's keyboard causes a felt covered hammer to strike steel strings. The hammers rebound, allowing the strings to continue vibrating at their resonant frequency. These vibrations are transmitted through a bridge to a sounding board that couples the acoustic energy to the air so that it can be heard as sound. When the key is released, a damper stops the string's vibration. Pianos are percussive. According to the Hornbostel-Sachs method of music classification, they are grouped with chordophones.
Sklep: Libristo.pl 132,28 zł
Książki / Literatura obcojęzyczna
Rap, rap, rap, the sound of a gun going off and the background theme for the novel. Slayer Player is a novel of suspense about a black, rap music producer who takes revenge into his own hands and assassinates five men who are abusers of children. Chase takes place from a middle aged female agent and her new, young, male partner. The book takes place in a world of rap music and rap music production. Slayer Player is a sly guy, fly guy, takin' down the bad guys. Life on the street made his meanness neat. He vowed to avenge the little guy. He slips and slides and gets by to carry out his deeds. Justice comes at the end of his gun, but troubles all surround him. It stops being fun when it becomes to real, and the cops are coming down on him, but he still has a friend, and a player is a player until the end.
Sklep: Libristo.pl 66,80 zł
Książki / Literatura obcojęzyczna
A Stylist Must-Read Book of 2018A Redmagazine Best Book of 2018'Has the potential to be the zeitgeist book of 2018' Bookseller'Turning thirty is like playing musical chairs. The music stops, and everyone just marries whoever they happen to be sitting on.' Who the f*ck is Tori Bailey? There's no doubt that Tori is winning the game of life. She's inspired millions of women to stick two fingers up at convention with her bestselling memoir, and she has the perfect relationship to boot. But Tori Bailey has been living a lie. Everyone around her is getting married and having babies, but her long-term boyfriend won't even talk about getting engaged. And when her best friend Dee - her plus one, the only person who understands the madness - falls in love, suddenly Tori's in terrifying danger of being left behind. When the world tells you to be one thing and turning thirty brings with it a loud ticking clock, it takes courage to walk your own path. It's time for Tori to practice what she's preached, but the question is: is she brave enough? The debut adult novel by bestselling author Holly Bourne is a blisteringly funny, honest and moving exploration of love, friendship and navigating the emotional rollercoaster of your thirties. *** What authors are saying about How Do You Like Me Now? 'I haven't been this obsessed with a bookin years' Lucy Vine 'This generation's Bridget Jones' Carmel Harrington 'Smart, witty and perceptive' Lucy Diamond 'Funny, sad, honest, insightful, up-to-the-minute.Kept me guessing (and hoping) to the last page' Roisin Meaney 'Sublime, perfectly observed' Laura Jane WilliamsWhat reviewers are saying: 'I f***king love this book. I was not expecting to feel so understood.I had to stop every page to fire off a quote to my best friend.' - Netgalley, 5 stars 'This book is everything- I was hooked from page one.'- Netgalley, 5 stars 'A laugh-out-loud read you will not want to put down... funny, relatable, honest and extremely addictive.5***** 10/10'- Waterstones reviewer 'This book.It's given me so many feelings I don't even know where to start.' - Netgalley, 5 stars 'A very important book... Authentic, Raw and Validating.There were times that I felt Holly had climbed into my mind.' - Netgalley, 5 stars 'I can't get over how much I loved and appreciated this book... I needed to read this so badly.Holly speaks for me completely. The late-twenties/thirty-something's Cat Person.' - Netgalley, 5 stars
Sklep: Libristo.pl 41,17 zł
Książki / Literatura obcojęzyczna
Romance writer and single mum Stevie Honeywell has only weeks to go to her wedding when her fiance Matthew runs off with her glamorous new friend Jo MacLean. It feels like history repeating itself for Stevie, but this time she is determined to win back her man. She isn't going to act as he might expect. She isn't going to wail and dig her heels in, she is simply going to pretend to let him go whilst she pursues a mad course of dieting, exercising and self-improvement. And it feels like history is repeating itself for Adam MacLean too, who is also determined to win his lady, Jo, back with the same basic psychological tactics. Then he is going to initiate his master plan: Getting together with Stevie to drive Jo wild with jealousy. So, like the Scottish country jig 'The Birds and the Bees', the couples all change partners and learn some revealing truths about each other along the way. But what happens when Adam's master plan actually starts to work? And just who will Stevie be dancing with when the music stops?
Sklep: Libristo.pl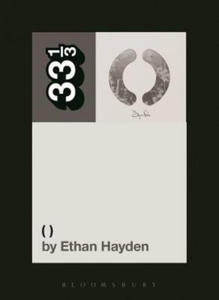 54,40 zł
Książki / Literatura obcojęzyczna
Words like "inspiring," "expansive," and "moving" are regularly used to describe Sigur Ros's ( ), and yet the only words heard on the record itself are a handful of meaningless nonsense syllables. The album has no title-or rather, its title is no title: just an empty pair of parentheses. The intention being that listeners will fill in the parentheses with their own title, their own interpretation of the sounds on the record. The CD sleeve consists of twelve pages that are essentially blank, lacking song titles, liner notes or production credits. Instead, it contains only semi-translucent frosted images of abstract natural scenes (tree branches, clouds, etc.), on which the listener is free to inscribe their own notes-or no notes at all. And then there are the lyrics, sung in a deliberately unintelligible tongue called "Hopelandic" which the band invites listeners to interpret freely. Ethan Hayden's book doesn't try to fill in the gaps between the album's parentheses, but instead explores the ways in which listeners might attempt to do so. Examining the communicative powers of asemantic language, the book asks whether music can bring sense to nonsense. What happens to the voice when it stops singing conventional language: does it simply become another musical instrument, or is it somehow more "human"? What role does space play on ( )? And how do we interpret music that we cannot possibly understand, but feel very deeply that we do?
Sklep: Libristo.pl 22,99 zł
Muzyka>Pop
1. Curtains Up (Skit) 2. White America 3. Business 4. Cleanin Out My Closet 5. Square Dance 6. The Kiss (Skit) 7. Soldier 8. Say Goodbye Hollywood 9. Drips 10. Without Me 11. Paul Rosenberg (Skit) 12. Sing For The Moment 13. Superman 14. Hailie's Song 15. Steve Berman (Skit) 16. When The Music Stops 17. Say What You Say 18. 'Till I Collapse 19. My Dad's Gone Crazy 20. Curtains Close (Skit) 101. Bonus Dvd
Sklep: Gigant.pl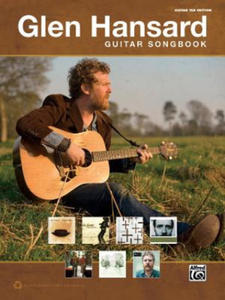 99,70 zł
Książki / Literatura obcojęzyczna
Der oscargekrönte Songwriter Glen Hansard verzaubert seit Jahren die Welt mit seinen künstlerischen Werken, u. a. seiner Rolle in Once, The Swell Season, The Frames und seit 2012 auch mit seinem Solomaterial. Das Gitarren-TAB-Songbook enthält Hansards Highlights aus allen Bereichen. Titel: Back Broke Drown Out Falling Slowly High Hope Lay Me Down Love Don t Leave Me Waiting Low Rising Maybe Not Tonight The Moon Red Chord The Song of Good Hope Star Star Talking with the Wolves This Gift What Are We Gonna Do What Happens When the Heart Just Stops You Will Become Your Face.
Sklep: Libristo.pl
Sklepy zlokalizowane w miastach: Warszawa, Kraków, Łódź, Wrocław, Poznań, Gdańsk, Szczecin, Bydgoszcz, Lublin, Katowice
Szukaj w sklepach lub całym serwisie
2. Szukaj na wszystkich stronach serwisu
t1=0.481, t2=0, t3=0, t4=0.041, t=0.481