krainaksiazek some of its parts 20167099
- znaleziono 133 produkty w 11 sklepach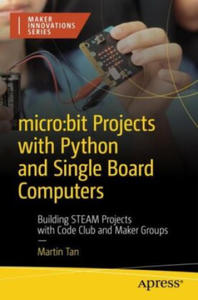 233,91 zł
Książki / Literatura obcojęzyczna
Build different components of larger systems using class sets of micro:bits with Python in a truly collaborative way. First you'll explore ways to harness the capabilities of the humble micro:bit and learn to creatively overcome some of its limitations; learning practical text-based programming along the way. We'll then move on to building projects that allow multiple micro:bits, and other microcontroller boards and parts like the Raspberry Pi, to communicate with one another, and coordinate their operations to build larger systems.Rather than just being a guide to learning these skills, this book will include tips and stories about implementing the these ideas in classrooms, Code Clubs, and Maker environments. Practical logistics for preparation and easy set-up, as well as, acceptance criteria and accountability for students and participants is included. These ideas were gained over years of running a Code Club and running Maker workshops and events.You'll learn about programming collaborative solutions and design logic. Then you'll scale that logic up to more complex projects. By the end, you'll have added additional electronic and physical components to projects that interact with the world. You'll create fun inventions together, using hardware, coding, electronics, physical objects, and e-textiles. What You'll Learn
Sklep: Libristo.pl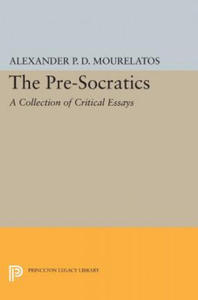 389,51 zł
Pre-Socratics Princeton University Press
Książki / Literatura obcojęzyczna
This collection introduces readers to some of the most respected Pre-Socratic scholarship of the twentieth century. It includes translations of important works from European scholars that were previously unavailable in English and incorporates the major topics and approaches of contemporary scholarship. Here is an essential book for students and scholars alike. "Students of the Pre-Socratics must be grateful to Mourelatos and his publishers for making these essays available to a wider public."--T. H. Irwin, American Journal of Philology "Mourelatos is a superb editor, and teaching Pre-Socratics in the future with this collection on the reading list will not only be easier but also better."--Jorgen Mejer, The Classical World "The editor has done his work judiciously. It would be difficult to devise a better balance between different parts of the subject."--Edward Hussey, Archives internationales d'histoire des sciences "[This book] will undoubtedly become an indispensable aid for beginning and advanced students of the Pre-Socratics."--David E. Hahm, Isis Originally published in 1994.The Princeton Legacy Library uses the latest print-on-demand technology to again make available previously out-of-print books from the distinguished backlist of Princeton University Press. These paperback editions preserve the original texts of these important books while presenting them in durable paperback editions. The goal of the Princeton Legacy Library is to vastly increase access to the rich scholarly heritage found in the thousands of books published by Princeton University Press since its founding in 1905.
Sklep: Libristo.pl 1035,87 zł
Książki / Literatura obcojęzyczna
This book is intended to serve as a comprehensive reference on the design and development of diesel engines. It talks about combustion and gas exchange processes with important references to emissions and fuel consumption and descriptions of the design of various parts of an engine, its coolants and lubricants, and emission control and optimization techniques. Some of the topics covered are turbocharging and supercharging, noise and vibrational control, emission and combustion control, and the future of heavy duty diesel engines. This volume will be of interest to researchers and professionals working in this area.
Sklep: Libristo.pl 76,61 zł
Książki / Literatura obcojęzyczna
'Beyond Budgeting' has been around for nearly twenty years now. Although it has helped transform many businesses and its has begun to become part of mainstream management thinking in some parts of the world, I talk to many business people who have still not heard of Beyond Budgeting.
Sklep: Libristo.pl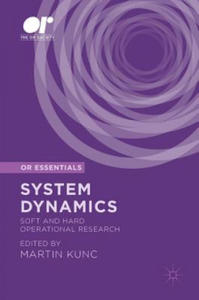 760,76 zł
Książki / Literatura obcojęzyczna
This book presents some of the most important papers published in Palgrave's Journal of Operational Research relating to the use of System Dynamics (SD) in the context of Operational Research (OR). Giving the reader an in-depth understanding of significant features of the research area which have grown over the last 20 years: applications in the management field; methodologies; policies at industry level; and healthcare, this book is an invaluable read for those who do not have any prior expertise in the field. Split into four parts, the collection covers the broad use of SD in the field of management, focuses on the use of modelling in supply chains and at industry level, and presents an analysis of the use of SD in its most promising area, healthcare. Not only does this work provide a detailed overview of the field of SD, but it will also offer vital insights into potential research avenues for the future considering the use of SD as a soft OR and hard OR method.
Sklep: Libristo.pl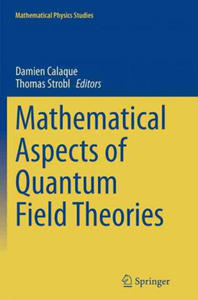 529,49 zł
Książki / Literatura obcojęzyczna
Despite its long history and stunning experimental successes, the mathematical foundation of perturbative quantum field theory is still a subject of ongoing research.This book aims at presenting some of the most recent advances in the field, and at reflecting the diversity of approaches and tools invented and currently employed.Both leading experts and comparative newcomers to the field present their latest findings, helping readers to gain a better understanding of not only quantum but also classical field theories. Though the book offers a valuable resource for mathematicians and physicists alike, the focus is more on mathematical developments.This volume consists of four parts:The first Part covers local aspects of perturbative quantum field theory, with an emphasis on the axiomatization of the algebra behind the operator product expansion. The second Part highlights Chern-Simons gauge theories, while the third examines (semi-)classical field theories. In closing, Part 4 addresses factorization homology and factorization algebras.
Sklep: Libristo.pl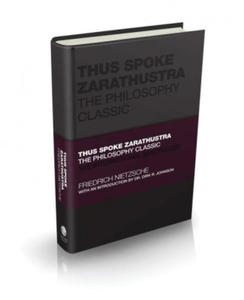 56,27 zł
Książki / Literatura obcojęzyczna
Thus Spoke Zarathustra is a treatise by Friedrich Nietzsche, written in four parts and published in German between 1883 and 1885. The work is among the first of Nietzsche's mature philosophy and is considered the masterpiece of his career. It received little attention during his lifetime, but its influence since his death has been considerable both in the arts and in philosophy.Written in the form of prose narrative, Thus Spoke Zarathustra presents Neitzsche's mature philosopy through the protagonist Zarathustra, who after years of meditation has come down from a mountain to offer his wisdom to the world. It is this work in which Nietzsche made his famous (and much misconstrued) statement that "God is dead" and in which he presented some of the most influential and well-known ideas of his philosophy, including those of the Übermensch ("superman") and the "will to power."Part of the bestselling Capstone Classics series. This high-quality, hardcover volume is a must-have for readers interested in the philosophy of Nietzsche.
Sklep: Libristo.pl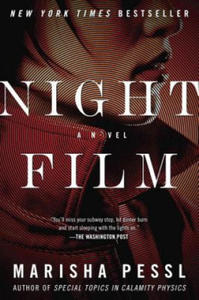 89,93 zł
Night Film Random House Publishing
Książki / Literatura obcojęzyczna
NEW YORK TIMES BESTSELLER§§NAMED ONE OF THE BEST BOOKS OF THE YEAR BY§NPR - Cosmopolitan - Kirkus Reviews - BookPage §§A page-turning thriller for readers of Stephen King, Gillian Flynn, and Stieg Larsson, Night Film tells the haunting story of a journalist who becomes obsessed with the mysterious death of a troubled prodigy - the daughter of an iconic, reclusive filmmaker.§§On a damp October night, beautiful young Ashley Cordova is found dead in an abandoned warehouse in lower Manhattan. Though her death is ruled a suicide, veteran investigative journalist Scott McGrath suspects otherwise. As he probes the strange circumstances surrounding Ashley's life and death, McGrath comes face-to-face with the legacy of her father: the legendary, reclusive cult-horror-film director Stanislas Cordova - a man who hasn't been seen in public for more than thirty years.§§For McGrath, another death connected to this seemingly cursed family dynasty seems more than just a coincidence. Though much has been written about Cordova's dark and unsettling films, very little is known about the man himself.§§Driven by revenge, curiosity, and a need for the truth, McGrath, with the aid of two strangers, is drawn deeper and deeper into Cordova's eerie, hypnotic world.§§The last time he got close to exposing the director, McGrath lost his marriage and his career. This time he might lose even more.§§Night Film, the gorgeously written, spellbinding new novel by the dazzlingly inventive Marisha Pessl, will hold you in suspense until you turn the final page.§§Praise for Night Film § §" Night Film has been precision-engineered to be read at high velocity, and its energy would be the envy of any summer blockbuster. Your average writer of thrillers should lust for Pessl's deft touch with character." - Joe Hill, The New York Times Book Review § §"Mysterious and even a little head-spinning, an amazing act of imagination." - Dean Baquet, The New York Times Book Review § §"Maniacally clever . . . Cordova is a monomaniacal genius who creeps into the darkest crevices of the human psyche. . . . As a study of a great mythmaker, Night Film is an absorbing act of myth-making itself. . . . Dastardly fun . . . The plot feels like an M. C. Escher nightmare about Edgar Allan Poe. . . . You'll miss your subway stop, let dinner burn and start sleeping with the lights on." - The Washington Post § §"Haunting . . . a suspenseful, sprawling page-turner." - USA Today §§"Entrancing and delightful . . . [a] whipsmart humdinger of a thriller . . . It feels, above all things, new." - The Boston Globe §§"Gripping . . . a masterful puzzle . . . Pessl builds up real suspense." - Entertainment Weekly § §"A very deeply imagined book . . . sprints to an ending that's equal parts nagging and haunting: What lingers, beyond all the page-turning, is a density of possible clues that leaves you leafing backward, scanning fictional blog comments and newspaper clippings, positive there's some secret detail that will snap everything into focus." - New York § §"Hypnotic . . . The real and the imaginary, life and art, are dizzyingly distorted not only in a Cordova night film . . . but in Pessl's own Night Film as well." - Vanity Fair §§From the Hardcover edition.
Sklep: Libristo.pl 76,45 zł
Książki / Literatura obcojęzyczna
'A terrifying and unhappy book...' The Guardian This astounding self-portrait covering the whole of Shostakovich's life (1906-1975) was prepared in collaboration with the distinguished Soviet musicologist Solomon Volkov. With the composer's consent, the manuscript was smuggled out of Soviet Russia - but Shostakovich, fearing reprisals, stipulated that the book should not appear until after his death. Ever since its publication in 1979 it has been the subject of controversy, some suggesting that Volkov invented parts of it, but most affirming that it revealed a profoundly ambivalent Shostakovich which the world had never seen before - his life at once triumphant and tragic. Either way, it remains indispensible to an understanding of Shostakovich's life and work. Testimony is intense and fiercely ironic, both plain-spoken and outspoken.
Sklep: Libristo.pl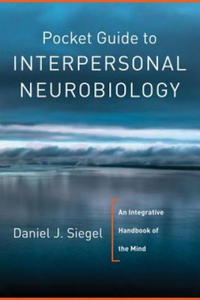 155,83 zł
Książki / Literatura obcojęzyczna
Many fields have explored the nature of mental life from psychology to psychiatry, literature to linguistics. Yet no common framework where each of these important perspectives can be honored and integrated with one another has been created in which a person seeking their collective wisdom can find answers to some basic questions, such as, What is the purpose of life? Why are we here? How do we know things, how are we conscious of ourselves? What is the mind? What makes a mind healthy or unwell? And, perhaps most importantly: What is the connection among the mind, the brain, and our relationships with one another? Our mental lives are profoundly relational. The interactions we have with one another shape our mental world. Yet as any neuroscientist will tell you, the mind is shaped by the firing patterns in the brain. And so how can we reconcile this tension that the mind is both embodied and relational? Interpersonal Neurobiology is a way of thinking across this apparent conceptual divide. This Pocket Guide to Interpersonal Neurobiology is designed to aid in your personal and professional application of the interpersonal neurobiology approach to developing a healthy mind, an integrated brain, and empathic relationships. It is also designed to assist you in seeing the intricate foundations of interpersonal neurobiology as you read other books. Praise for Daniel J. Siegel's books: Siegel is a must-read author for anyone interested in the science of the mind. Daniel Goleman, author of Social Intelligence: The New Science of Human Relationships [S]tands out for its skillful weaving together of the interpersonal, the inner world, the latest science, and practical applications. Jack Kornfield, PhD, founding teacher of the Insight Meditation Society and Spirit Rock Center, and author of A Path With Heart Siegel has both a meticulous understanding of the roles of different parts of the brain and an intimate relationship with mindfulness . . . [A]n exciting glimpse of an uncharted territory of neuroscience. Scientific American Mind Dr. Daniel Siegel is one of the most thoughtful, eloquent, scientifically solid and reputable exponents of mind/body/brain integration in the world today. Jon Kabat-Zinn, PhD, author of Wherever You Go, There You Are, Full Catastrophe Living, and Coming to Our Senses"
Sklep: Libristo.pl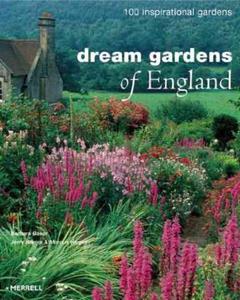 124,00 zł
/ Książki / Albumy i motoryzacja
Dream Gardens of England: 100 Inspirational Gardens Barbara Baker (Author) Hardcover: 352 pages Publisher: Merrell Publishers Ltd (21 April 2010) Language: English ISBN-10: 1858945119 ISBN-13: 9781858945118 The perfect companion to Merrell s bestselling Dream Gardens (Sunday Times Gardening Book of the Year; see p. 29), Dream Gardens of England is a beautifully designed sourcebook of 100 gardens of all styles in all parts of the country. It presents a wonderful variety of garden-design ideas, ranging from modern sophistication to lush romanticism, and from small city plots to large gardens in breathtaking rural locations. Each garden is photographed to show all its key features and essential details, while concise descriptions offer a rare insight into the aims and achievements of some of today's leading gardeners. With captions identifying the plants depicted, this book is an invaluable source of information and inspiration.  
Sklep: Ukarola.pl 45,53 zł
Książki / Literatura obcojęzyczna
Do you know why the Queen of England used to ride around Nice in a little cart pulled by a donkey? Or why the Apollo Fountain in Place Massena doesn't look very happy? You will after you read this book. It is not a city guide in the traditional sense. It won't give you tour route suggestions or restaurant recommendations. It is, however, filled with stories about the people and events that have left their mark on this city - all told in an entertaining and easy to read style. You will meet the laundress who symbolizes the spirit of Nice, and travel the zigzagging path this city took to becoming French. You will discover dastardly crimes and learn about some of the traditions and celebrations that Nice has fiercely guarded throughout its long history. The book is divided into four parts: Before France, Trail of Tourism, Disaster and Dastardly Deeds, and Taste of Tradition. In each part, you'll find an overview or comment on the subject, followed by several related short stories. Most stories have "What to See" and "Fun Facts" sections at the end which give additional tips and information. This is a guide for those who want to really get under the skin of the city. The author, Margo Lestz has had a home in Nice for 8 years. Her keen interest in history and knack for research has enabled her to uncover these curious histories that make Nice the city it is today.
Sklep: Libristo.pl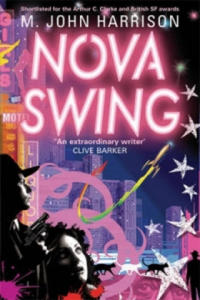 46,47 zł
Książki / Literatura obcojęzyczna
It is some time after Ed Chianese's trip into the Kefahuchi Tract. A major industry of the Halo is now tourism. The Tract has begun to expand and change, but, more problematically, parts of it have also begun to fall to earth, piecemeal, on the Beach planets. We are in a city, perhaps on New Venusport or Motel Splendido: next to the city is the event site, the zone, from out of which pour new, inexplicable artefacts, organisms and escapes of living algorithm - the wrong physics loose in the universe. They can cause plague and change. An entire department of the local police, Site Crime, exists to stop them being imported into the city by adventurers, entradistas, and the men known as 'travel agents', profiteers who can manage - or think they can manage - the bad physics, skewed geographies and psychic onslaughts of the event site. But now a new class of semi-biological artefact is finding its way out of the site, and this may be more than anyone can handle.
Sklep: Libristo.pl
Sklepy zlokalizowane w miastach: Warszawa, Kraków, Łódź, Wrocław, Poznań, Gdańsk, Szczecin, Bydgoszcz, Lublin, Katowice
Szukaj w sklepach lub całym serwisie
2. Szukaj na wszystkich stronach serwisu
t1=0.044, t2=0, t3=0, t4=0.012, t=0.044