krainaksiazek the art of pleasure a sexual technique 20129680
- znaleziono 26 produktów w 5 sklepach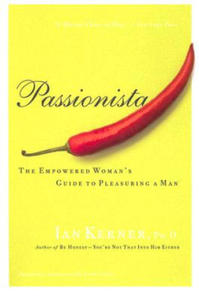 58,36 zł
Passionista Harper Collins Publishers
Książki / Literatura obcojęzyczna
Provides a vision of sexual pleasure, one in which each technique forwards the action, and where the whole is greater than the sum of its parts.
Sklep: Libristo.pl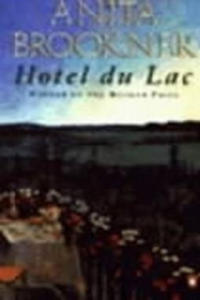 53,52 zł
Książki / Literatura obcojęzyczna
Hotel du Lac is the classic Booker Prize winning novel by Anita Brookner. Into the rarefied atmosphere of the Hotel du Lac timidly walks Edith Hope, romantic novelist and holder of modest dreams. Edith has been exiled from home after embarrassing herself and her friends. She has refused to sacrifice her ideals and remains stubbornly single. But among the pampered women and minor nobility Edith finds Mr Neville, and her chance to escape from a life of humiliating spinsterhood is renewed..."A classic ...a book which will be read with pleasure a hundred years from now". (Spectator). "A smashing love story. It is very romantic. It is also humorous, witty, touching and formidably clever". (The Times). "Hotel du Lac is written with a beautiful grave formality, and it catches at the heart". (Observer). "Her technique as a novelist is so sure and so quietly commanding". (Hilary Mantel, Guardian). "She is one of the great writers of contemporary fiction". (Literary Review). Anita Brookner was born in south London in 1928, the daughter of a Polish immigrant family. She trained as an art historian, and worked at the Courtauld Institute of Art until her retirement in 1988.She published her first novel, A Start in Life, in 1981 and her twenty-fourth, Strangers, in 2009. Hotel du Lac won the 1984 Booker Prize. As well as fiction, Anita Brookner has published a number of volumes of art criticism.
Sklep: Libristo.pl 259,68 zł
Książki / Literatura obcojęzyczna
K
Sklep: Libristo.pl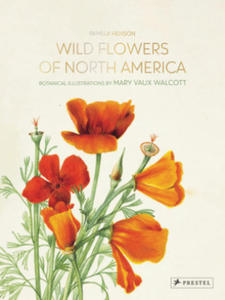 199,41 zł
Książki / Literatura obcojęzyczna
Now available in a new, large single volume with an appendix also listing the modern plant names, this classic collection by "the Audubon of botany" features more than 250 exquisite reproductions of Walcott's celebrated watercolors of wildflower life in the United States of America and Canada.What does it take to paint a wildflower that blooms for a single day in a deep forest? For Mary Vaux Walcott, it involved spending up to seventeen hours a day out of doors with her paintbox to capture the shape, movement, and colors of delicate petals and leaves. Originally published in 1925 to enormous acclaim in five, oversized volumes, Walcott's sketches introduced the diversity and beauty of North American plants to the general public. A selection of some of the most stunning illustrations are now available in a single volume, these illustrations have lost none of their beauty or realism. Walcott's technique involved precise attention to detail, color, light, and perspective. Her art can also be appreciated as the work of a woman scientist battling the prejudices against her sex of the day. She was an intrepid explorer, skilled mountaineer, and generous benefactor to the Smithsonian Institution at a time when women's accomplishments were often overlooked or misattributed. As inspirational and informative as they are a pleasure for the eyes, this bouquet of nature's fleeting gifts is a lasting treasure of botanic and scientific artistry.Published in association with the Smithsonian Institution
Sklep: Libristo.pl 105,51 zł
Książki / Literatura obcojęzyczna
'Simply one of our most exciting writers' Observer'A free-wheeling and joyful exploration of the works and lives of a range of artists and thinkers who brought libidinal and creative energy together with spectacular results' Jack HalberstamThe body is a source of pleasure and of pain, at once hopelessly vulnerable and radiant with power. At a moment in which basic rights are once again imperilled, Olivia Laing conducts an ambitious investigation into the body and its discontents, using the life of the renegade psychoanalyst Wilhelm Reich to chart a daring course through the long struggle for bodily freedom, from gay rights and sexual liberation to feminism and the civil rights movement. Drawing on her own experiences in protest and alternative medicine, and travelling from Weimar Berlin to the prisons of McCarthy-era America, she grapples with some of the most significant and complicated figures of the past century, among them Nina Simone, Christopher Isherwood, Andrea Dworkin, Sigmund Freud, Susan Sontag and Malcolm X.Despite its many burdens, the body remains a source of power, even in an era as technologized and automated as our own. Everybody is an examination of the forces arranged against freedom and a celebration of how ordinary human bodies can resist oppression and reshape the world. 'A brave writer whose books open up fundamental questions about life and art' Telegraph
Sklep: Libristo.pl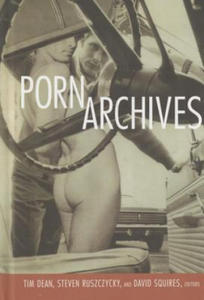 228,53 zł
Książki / Literatura obcojęzyczna
While sexually explicit writing and art have been around for millennia, pornography--as an aesthetic, moral, and juridical category--is a modern invention. The contributors to "Porn Archives" explore how the production and proliferation of pornography has been intertwined with the emergence of the archive as a conceptual and physical site for preserving, cataloguing, and transmitting documents and artifacts. By segregating and regulating access to sexually explicit material, archives have helped constitute pornography as a distinct genre. As a result, porn has become a site for the production of knowledge, as well as the production of pleasure. The essays in this collection address the historically and culturally varied interactions between porn and the archive. Topics range from library policies governing access to sexually explicit material to the growing digital archive of "war porn," or eroticized combat imagery; and from same-sex amputee porn to gay black comic book superhero porn. Together the pieces trace pornography as it crosses borders, transforms technologies, consolidates sexual identities, and challenges notions of what counts as legitimate forms of knowledge. The collection concludes with a valuable resource for scholars: a list of pornography archives held by institutions around the world. "Contributors." Jennifer Burns Bright, Eugenie Brinkema, Joseph Bristow, Robert Caserio, Ronan Crowley, Tim Dean, Robert Dewhurst, Lisa Downing, Frances Ferguson, Loren Glass, Harri Kahla, Marcia Klotz, Prabha Manuratne, Mireille Miller-Young, Nguyen Tan Hoang, John Paul Ricco, Steven Ruszczycky, Melissa Schindler, Darieck Scott, Caitlin Shanley, Ramon Soto-Crespo, David Squires, Linda Williams
Sklep: Libristo.pl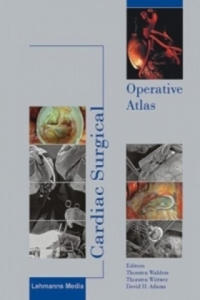 111,86 zł
Książki / Literatura obcojęzyczna
There is nothing quite like the pleasure of passing on the lessons of surgery from one generation to the next. As experienced cardiac surgeons, all of us remember the trainee phase in our specialty when we tried to acquire all of the available Operative Atlases we could find and studying from them to prepare for the next day of teaching in the operating room. However, written chapters and drawings are different as compared to real surgery. To overcome this limitation, we developed together the second edition of this new-concept operative atlas. When our co-editor, the New York Professor of Cardiac Surgery, David H. Adams, first received a copy of the German Cardiac Surgical Operative Atlas edited by Thorsten Wahlers and Thorsten Wittwer, with a request to provide an additional chapter on Tricuspid Valve Repair for this first English edition, he was struck by the simplicity and obvious utility of this book. He considered it not hard to understand why the total first German Edition sold out in a matter of months. In the second International Edition of the Cardiac Surgical Operative Atlas, the beginning surgeon can review very basic techniques and maneuvers such as cannulation strategies and internal mammary harvest. In other chapters, cardiac surgeons of all levels can review complex procedures such as valve sparing or reconstructive operations, captured step by step with high-quality operative photographs. As good as the art work is in a typical Operative Atlas, original pictures from an actual surgical procedure provide the student of surgery with a depth and clarity not possible in a drawn picture. The accompanying concise legends provide the reader with the key points and take home messages to learn from each photograph. We haveno doubt there is something in this Atlas for every student of cardiac surgery, from the surgical resident at the beginning of his training over the more experienced surgeon on-call being confronted with a complex case in the middle of the night to the expert surgeon wanting to learn an advanced technique. Operative Atlases have been an essential part of surgical training since the beginning, and this particular edition is designed to be helpful for young cardiac surgeons and is hopefully a valuable addition to anyone s collection.
Sklep: Libristo.pl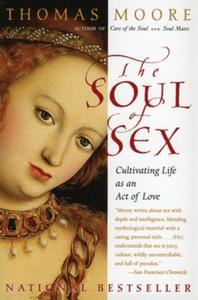 87,02 zł
Książki / Literatura obcojęzyczna
In this provocative and highly original work, the bestselling author of Care of the Soul and Soul Mates at last restores sex to its rightful place in the human psyche. Describing sex as an experience of the soul, Thomas Moore here brings out the fully human side of sex -- the roles of fantasy, desire, meaning, and morality -- and draws on religion, mythology, art, literature, and film to show how sex contains the most profound mysteries. While finding the spirituality inherent in sex, Moore also explores how spiritual values can sometimes wound our sexuality. He recommends many ways in which society can tone down its moralism and create a public life that is erotic, one that affirms desire and pleasure. He interprets the media's obsession with sex as a symptom of our failure to weave sex into the whole of life, and spells out an Epicurean lifestyle where the simple pleasures of good food, friends, family, and intimacy with nature give our sexuality a broad and supportive base. Blending rather than opposing spirituality and sexuality, The Soul of Sex offers a fresh, livable way of becoming more deeply sexual and loving in all areas of life.
Sklep: Libristo.pl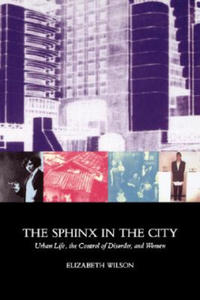 222,38 zł
Książki / Literatura obcojęzyczna
Elizabeth Wilson's elegant, provocative, and scholarly study uses fiction, essays, film, and art, as well as history and sociology, to look at some of the world's greatest cities - London, Paris, Moscow, New York, Chicago, Lusaka, and Sao Paulo - and presents a powerful critique of utopian planning, anti-urbanism, postmodernism, and traditional architecture. For women the city offers freedom, including sexual freedom, but also new dangers. Planners and reformers have repeatedly attempted to regulate women - and the working class and ethnic minorities - by means of grandiose, utopian plans, nearly destroying the richness of urban culture. City centers have become uninhabited business districts, the countryside suburbanized. There is danger without pleasure, consumerism without choice, safety without stimulation. What is needed is a new understanding of city life and Wilson gives us an intriguing introduction to what this might be.
Sklep: Libristo.pl 118,65 zł
Książki / Literatura obcojęzyczna
Learn how to draw with charcoal, pen, and pastel with step-by-step workshops from professional artists.Artist's Drawing Techniques is your guide to every aspect of drawing for pleasure, from choosing a subject to mounting your finished masterpiece. Turn your hand to over 80 artist's techniques including cross-hatching, stippling, blending, and masking using pencil, charcoal, coloured pencils, and pastels. Develop your artistic style by following step-by-step drawing tutorials through beginner, intermediate, and advanced projects.Take on creative challenges with inspiring exercises and art projects to develop your skills, and stunning feature drawings to showcase every artistic technique and guide you on your way. Unlock your creative potential with Artist's Drawing Techniques.
Sklep: Libristo.pl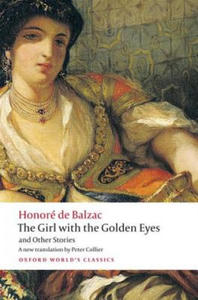 42,89 zł
Książki / Literatura obcojęzyczna
'What holds sway over this country without morals, beliefs, or feelings? Gold and pleasure.' Sexual attraction, artistic insight, and the often ironic relationship between them is the dominant theme in the three short works collected in this volume. In Sarrasine an impetuous young sculptor falls in love with a diva of the Roman stage, but rapture turns to rage when he discovers the reality behind the seductiveness of the singer's voice. The ageing artist in The Unknown Masterpiece, obsessed with his creation of the perfect image of an ideal woman, tries to hide it from the jealous young student who is desperate for a glimpse of it. And in The Girl with the Golden Eyes, the hero is a dandy whose attractiveness for the mysterious Paquita has an unexpected origin. These enigmatic and disturbing forays into the margins of madness, sexuality, and creativity show Balzac spinning fantastic tales as profound as any of his longer fictions. His mastery of the seductions of storytelling places these novellas among the nineteenth-century's richest explorations of art and desire.ABOUT THE SERIES: For over 100 years Oxford World's Classics has made available the widest range of literature from around the globe. Each affordable volume reflects Oxford's commitment to scholarship, providing the most accurate text plus a wealth of other valuable features, including expert introductions by leading authorities, helpful notes to clarify the text, up-to-date bibliographies for further study, and much more.
Sklep: Libristo.pl
Sklepy zlokalizowane w miastach: Warszawa, Kraków, Łódź, Wrocław, Poznań, Gdańsk, Szczecin, Bydgoszcz, Lublin, Katowice
Szukaj w sklepach lub całym serwisie
2. Szukaj na wszystkich stronach serwisu
t1=0.055, t2=0, t3=0, t4=0.026, t=0.056