krainaksiazek who gives this woman 20169562
- znaleziono 58 produktów w 10 sklepach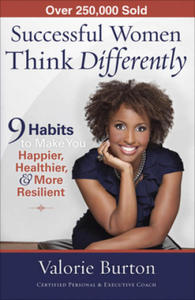 62,05 zł
Książki / Literatura obcojęzyczna
Popular author and professional certified coach Valorie Burton knows that successful women think differently. They make decisions differently. They set goals differently and bounce back from failure differently. Valorie is dedicated to help women create new thought processes that empower them to succeed in their relationships, finances, work, health, and spiritual life. With new, godly habits, women will discover how to: focus on solutions, not problems choose courage over fear nurture intentional relationships take consistent action in the direction of their dreams build the muscle of self-control In this powerful and practical guide, Valorie provides a woman with insight into who she really is and gives her the tools, knowledge, and understanding to succeed.
Sklep: Libristo.pl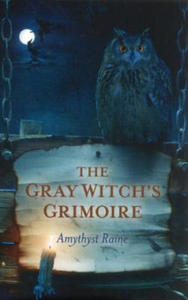 77,62 zł
Książki / Literatura obcojęzyczna
What makes this book unique? The world of the gray witch has been largely avoided, misrepresented, or glossed over with various books geared gingerly towards 'protection magic'. These books, though informative and well written as they may be, have totally missed the spirit of the gray witch - - who she really is, how she relates to the world of shadow and light, and exactly what she's willing to do to stand her ground. In our society 'dark' is automatically viewed as 'evil'; and 'light' is automatically viewed as 'good'. We're expected to live completely within one realm and to totally avoid the other. This creates imbalance and is a great injustice to the true spirit of the ancient wise woman. This book puts matters to right and gives the public a view of just what the gray witch is - and what she isn't. The gray witch does not live in a world of chaos or unbridled black magic. She has a code of honor, a sense of propriety, and a relevance in today's society.
Sklep: Libristo.pl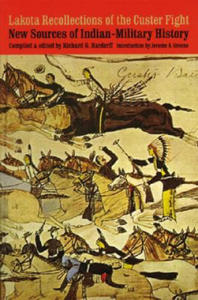 80,04 zł
Książki / Literatura obcojęzyczna
"Compelling reading ...Lakota Recollections is based on the common-sense notion that historians should consult [Lakota and Cheyenne] warriors' comments about the Battle of the Little Bighorn."--Old West. "[Hardorff's] editing manages to put these often contradictory accounts into their proper perspectives."--Little Big Horn Associates Newsletter. "The collection [gives] a compelling description of the battle scene [and] coherence to the chaotic events that surrounded the conflict."--Los Angeles Westerners Corral. The fifteen Sioux (and one Cheyenne) who speak in Lakota Recollections of the Custer Fight witnessed Custer's Last Stand. Their testimony sheds light on what happened at the Little Bighorn on the bloodiest of Sundays, June 25, 1876. Flying Hawk, Standing Bear, He Dog, Red Feather, Moving Robe Woman, Eagle Elk, White Bull, Hollow Horn Bear, and other Indian survivors of the Custer fight were interviewed during the early decades of the twentieth century by men genuinely interested in the historical truth, including Judge Eli S. Ricker, General Hugh L. Scott, John G. Neihardt, and Walter S. Campbell. The interviews are collected here with introductions and notes by the editor. Richard G. Hardorff is the author of Hokahey! A Good Day to Die! The Indian Casualties of the Custer Fight and Cheyenne Memories of the Custer Battle. Jerome A. Greene is a historian with the National Park Service and author of Yellowstone Command: Colonel Nelson A. Miles and the Great Sioux War, 1876-1877 (Nebraska 1991).
Sklep: Libristo.pl 123,05 zł
Książki / Literatura obcojęzyczna
L'Assommoir begins with Gervaise and her two young sons being abandoned by Lantier, who takes off for parts unknown with another woman. Though at first she swears off men altogether, eventually she gives in to the advances of Coupeau, a teetotal roofer, an
Sklep: Libristo.pl 49,70 zł
Książki / Literatura obcojęzyczna
Mandy Couvere is an ordinary woman living an ordinary life - until a dying man gives her a deck of strange cards. Suddenly she is drawn into a war she never knew was being fought between beings she has never heard of - the Virtues and the Vices, who will s
Sklep: Libristo.pl 69,81 zł
Książki / Literatura obcojęzyczna
Wittgenstein's Mistress is a novel unlike anything David Markson -- or anyone else -- has ever written before. It is the story of a woman who is convinced -- and, astonishingly, will ultimately convince the reader as well -- that she is the only person left on earth. Presumably she is mad. And yet so appealing is her character, and so witty and seductive her narrative voice, that we will follow her hypnotically as she unloads the intellectual baggage of a lifetime in a series of irreverent meditations on everything and everybody from Brahms to sex to Heidegger to Helen of Troy. And as she contemplates aspects of the troubled past which have brought her to her present state -- obviously a metaphor for ultimate loneliness -- so too will her drama become one of the few certifiably original fictions of our time. "The novel I liked best this year," said the Washington Times upon the book's publication in 1988; "one dizzying, delightful, funny passage after another...Wittgenstein's Mistress gives proof positive that the experimental novel can produce high, pure works of imagination."
Sklep: Libristo.pl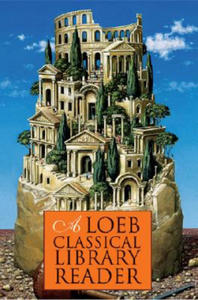 45,79 zł
Książki / Literatura obcojęzyczna
This selection of lapidary nuggets drawn from 33 of antiquity's major authors includes poetry, dialogue, philosophical writing, history, descriptive reporting, satire and fiction - giving a glimpse at the wide range of arts and sciences, thought and styles, of Greco-Roman culture. The selections span 12 centuries, from Homer to Saint Jerome. The texts and translations are reproduced as they appear in "Loeb" volumes. "The Loeb Classical Library" is the only existing series of books which, through original text and facing English translation, gives access to all that is important in Greek and Latin literature. "The Loeb Classical Library Reader" offers a unique sampling of this treasure trove. In these pages you will find, for example: Odysseus tricking the Cyclops in order to escape from the giant's cave; Zeus creating the first woman, Pandora, cause of mortals' hardships ever after; the Athenian general Nicias dissuading his countrymen from invading Sicily; Socrates, condemned to die, saying farewell; a description of Herod's fortified palace at Masada; Cicero's thoughts on what we owe our fellow men; Livy's description of the rape of the Sabine women; Manilius on the signs of the zodiac; and Pliny's observation of the eruption of Vesuvius in 79 ad. Here you can enjoy looking in on people, real and imaginary, who figure prominently in ancient history, and on notable events. Here, too, you can relish classical poetry and comedy, and get a taste of the ideas characteristic of the splendid culture to which we are heir.
Sklep: Libristo.pl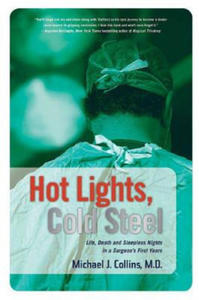 76,88 zł
Książki / Literatura obcojęzyczna
When Michael Collins decides to become a surgeon, he is totally unprepared for the chaotic life of a resident at a major hospital. A natural overachiever, Collins' success, in college and medical school led to a surgical residency at one of the most respected medical centers in the world, the famed Mayo Clinic. But compared to his fellow residents Collins feels inadequate and unprepared. All too soon, the euphoria of beginning his career as an orthopedic resident gives way to the feeling he is a counterfeit, an imposter who has infiltrated a society of brilliant surgeons. This story of Collins' four-year surgical residency traces his rise from an eager but clueless first-year resident to accomplished Chief Resident in his final year. With unparalleled humor, he recounts the disparity between people's perceptions of a doctor's glamorous life and the real thing: a succession of run down cars that are towed to the junk yard, long weekends moonlighting at rural hospitals, a family that grows larger every year, and a laughable income. Collins' good nature helps him over some of the rough spots but cannot spare him the harsh reality of a doctor's life. Every day he is confronted with decisions that will change people's lives-or end them-forever. A young boy's leg is mangled by a tractor: risk the boy's life to save his leg, or amputate immediately? A woman diagnosed with bone cancer injures her hip: go through a painful hip operation even though she has only months to live? Like a jolt to the system, he is faced with the reality of suffering and death as he struggles to reconcile his idealism and aspiration to heal with the recognition of his own limitations and imperfections.Unflinching and deeply engaging, "Hot Lights, Cold Steel" is a humane and passionate reminder that doctors are people too. This is a gripping memoir, at times devastating, others triumphant, but always compulsively readable.
Sklep: Libristo.pl 61,06 zł
Książki / Literatura obcojęzyczna
AIREL is a young adult paranormal story about an angel who falls so deeply in love with a woman that he chooses to fall from heaven to be with her. She gives birth to a daughter in Arabia, 1250BC. The girl is pursued ferociously, relentlessly by an enemy i
Sklep: Libristo.pl 90,10 zł
Black Tie VIP Ink Publishing Group, Inc. / Printhouse Books
Książki / Literatura obcojęzyczna
A hot suspenseful romantic thriller about the life of Vivian Carter; a woman who loved her man more than anything in this world but that would all change when death comes knocking and separates their souls. Vivian develops a threatening disease and almost gives up hope, until she realizes she may have a second chance at life and this time Vivian was going to make it amazing. But could she love another as much as the man she so dearly cherished and lost.
Sklep: Libristo.pl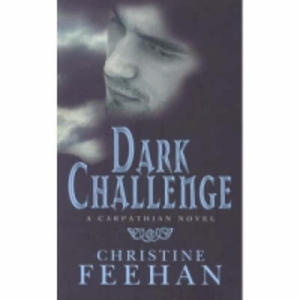 45,42 zł
Książki / Literatura obcojęzyczna
Carpathian vampire hunter Julian Savage is powerful but tormented. But he has one last duty to fulfill before he gives himself over to the dawn and certain death. He has to warn the famous singer, Desari, that she is being targeted by vicious human vampire hunters who will stop at nothing to hurt those they believe are vampires. But when Julian hears Desari sing he realises she is the woman he has always sought - his lifemate. Desari is most definitely Julian's match but she has great powers of her own. And she is not happy when a mysterious stranger enters her mind and begins giving her orders!
Sklep: Libristo.pl 51,56 zł
Książki / Literatura obcojęzyczna
"Finally, a book that talks about money in a way that's accessible, useful and - crucially - interesting. Mrs Moneypenny walks us through the perils and pitfalls of personal finance and makes a persuasive case for the need for gender-specific advice for independent women everywhere". (Justine Roberts, CEO, Mumsnet). Get a money makeover from the legendary FT columnist, Mrs Moneypenny, author of Mrs Moneypenny's Careers Advice for Ambitious Women. Why do personal finances present such a hurdle for women? And what can we do about it? In her bestselling book Mrs Moneypenny's Careers Advice for Ambitious Women, Mrs Moneypenny stressed the importance of financial literacy and introduced the idea of a 'financial finish line' - or how much money you need in your lifetime. But how do you know what 'enough' looks like? And how do you get there? In this essential and punchy guide, the hilarious and wise Mrs Moneypenny shows you how to set your own financial finish line, and then how to go about reaching it. From increasing your income to cutting your bills cutting your grocery bills, from starting a business to saving a pension, she gives practical, easy ways to think about your money and take control of your life. Whether you're struggling to remember what interest rate you are paying on your mortgage, or are an entrepreneur trying to raise the finance for your business, this book will inspire you, inform you, and above all, empower you. "Clever, wise, funny and necessary. This book should be by every woman's bed". (Jeanette Winterson). "This is just the book I wish someone who cared about me and my indigent future had pressed into my clueless hands when I was in my twenties". (Rachel Johnson). For over 14 years Mrs Moneypenny has been entertaining readers of the Financial Times with her weekly column. She presented the Channel 4 series 'Superscrimpers', and the Mrs Moneypenny show has run at the Edinburgh Fringe, off Broadway and the Hay Festival. She is the author of Mrs Moneypenny's Careers Advice for Ambitious Women. Heather McGregor owns and runs Taylor Bennett, the executive search firm. She is a committed philanthropist in the area of employability and social mobility, having founded the Taylor Bennett Foundation in 2008, and is currently the chair of Career Academies Foundation.
Sklep: Libristo.pl 65,90 zł
Książki / Literatura obcojęzyczna
Kohara's is a beautiful, business savy woman, who gives her all in anything she does. This is especially true of the man that turned her life upside down. Now, he is the bane of her existence since her head is no longer in the clouds. She no longer hangs t
Sklep: Libristo.pl
Sklepy zlokalizowane w miastach: Warszawa, Kraków, Łódź, Wrocław, Poznań, Gdańsk, Szczecin, Bydgoszcz, Lublin, Katowice
Szukaj w sklepach lub całym serwisie
2. Szukaj na wszystkich stronach serwisu
t1=0.027, t2=0, t3=0, t4=0.007, t=0.027