krainaksiazek from him to me to you 20168782
- znaleziono 190 produkty w 17 sklepach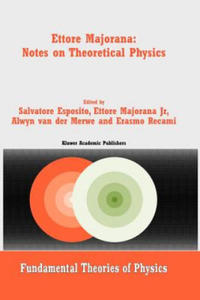 1041,26 zł
Książki / Literatura obcojęzyczna
HISTORICAL PRELUDE Ettore Majorana's fame solidly rests on testimonies like the following, from the evocative pen of Giuseppe Cocconi. At the request of Edoardo Amaldi, he wrote from CERN (July 18, 1965): "In January 1938, after having just graduated, I was invited, essen tially by you, to come to the Institute of Physics at the University in Rome for six months as a teaching assistant, and once I was there I would have the good fortune of joining Fermi, Bernardini (who had been given a chair at Camerino a few months earlier) and Ageno (he, too, a new graduate), in the research of the products of disintegration of /-L "mesons" (at that time called mesotrons or yukons), which are produced by cosmic rays [ . . . ] "It was actually while I was staying with Fermi in the small laboratory on the second floor, absorbed in our work, with Fermi working with a piece of Wilson's chamber (which would help to reveal mesons at the end of their range) on a lathe and me constructing a jalopy for the illumination of the chamber, using the flash produced by the explosion of an aluminum ribbon short circuited on a battery, that Ettore Majorana came in search of Fermi. I was introduced to him and we exchanged few words. A dark face. And that was it.
Sklep: Libristo.pl 48,43 zł
Książki / Literatura obcojęzyczna
Do me the way you did my sisters. Moving on down the line, its the eldest sisters time to shine Ichika has been keeping her distance from Takuma from the beginning, but now the enemies are getting too hard for her to take out at level 1. This would be the perfect time for Takuma to do some naughty things to raise her level--if only she could stomach being in the same room as him
Sklep: Libristo.pl 258,65 zł
Książki / Literatura obcojęzyczna
James Bawden: Seeing the way people behave when they're around you, is it still fun being Cary Grant? Cary Grant: I don't like to disappoint people. Because he's a completely made-up character and I'm playing a part. It's a part I've been playing a long time, but no way am I really Cary Grant. A friend told me once, "I always wanted to be Cary Grant." And I said, "So did I."-from the book In Conversations with Classic Film Stars, retired journalists James Bawden and Ron Miller present an astonishing collection of rare interviews with the greatest celebrities of Hollywood's golden age. Conducted over the course of more than fifty years, they recount intimate conversations with some of the most famous leading men and women of the era, including Douglas Fairbanks Jr., Joseph Cotten, Cary Grant, Gloria Swanson, Joan Fontaine, Loretta Young, Kirk Douglas, and many more. Each interview takes readers behind the scenes with some of cinema's most iconic stars. The actors convey unforgettable stories, from Maureen O'Hara discussing Charles Laughton's request that she change her last name, to Bob Hope candidly commenting on the presidential honors bestowed upon him. Humorous, enlightening, and poignant, Conversations with Classic Film Stars is essential reading for anyone who loves classic movies.
Sklep: Libristo.pl 39,64 zł
Książki / Literatura obcojęzyczna
The unmissable and genre-defining first novel from John Green, the international number one bestselling and award-winning author of THE FAULT IN OUR STARS and TURTLES ALL THE WAY DOWN. Includes a brand-new Readers Guide featuring a Q&A with the author. Soon to be a HULU TV Series! "In the dark beside me, she smelled of sweat and sunshine and vanilla and on that thin-mooned night I could see little more than her silhouette, but even in the dark, I could see her eyes - fierce emeralds. And beautiful." BEFORE. Miles Halter's whole life has been one big non-event until he starts at anything-but-boring Culver Creek Boarding School and meets Alaska Young. Gorgeous, clever, funny and utterly fascinating she pulls Miles into her world, launches him into a new life, and steals his heart. But when tragedy strikes, and Miles comes face-to-face with death he discovers the value of living and loving unconditionally. AFTER: Nothing will ever be the same. Poignant, funny, heartbreaking and compelling, this novel will stay with you forever. Now a TV series from HULU.
Sklep: Libristo.pl 44,13 zł
Książki / Literatura obcojęzyczna
'Gary Shteyngart hears America perfectly; its fatuity, its poignant lament, its boisterous self-loathing. Its heartbeat. Reading him sometimes makes me want to scream - with recognition and with pure hilarity' - Richard Ford A riotously satirical road trip through modern America from the brilliant author of Super Sad True Love Story and Absurdistan Barry Cohen, master of the universe, has just had a very public meltdown involving a dinner party, an insider trading investigation and a $30,000 bottle of Japanese whisky. So he flees New York City, leaving behind his beautiful young wife and son, but remembering to bring his six favourite designer watches. Zig-zagging south through Trump's America on a Greyhound Bus pilgrimmage he is singularly unprepared for, Barry heads to Texas - to find his old college girlfriend and, with her, a shot at a second chance... Lake Success marries the trademark Shteyngart wit with an astonishing emotional resonance, capturing the vivid eccentricity and contradictions of America right now while speaking to the universal human experience of love, belonging, and the pursuit of happiness. 'A trip through the American wasteland - from the people who have too little, to the people who have too much. Incredibly smart, incredibly funny, incredibly tragic, and therefore incredibly human, this is the perfect novel for these dysfunctional times' - Nathan Hill 'The funniest book you'll read all year. A rollicking and zinger-filled road trip [that] sneakily deepens into a poignant tale of a man trying to outrace his problems.I was utterly floored' - Maria Semple 'Stupendous... Reflecting with perfect comedy and horrible tragedy exactly what America feels like right this minute... I barked with laughter at the same time as wincing in pain' Elizabeth Gilbert
Sklep: Libristo.pl 88,97 zł
Książki / Literatura obcojęzyczna
If Richard Feynman had not existed it would not be possible to create him. The most extraordinary scientist of his time, a unique combination of dazzling intellect and touching simplicity, Feynman had a passion for physics that was merely the Nobel Prize-winning part of an immense love of life and everything it could offer. He was hugely irreverent and always completely honest - with himself, with his colleagues, and with nature. "People say to me, 'Are you looking for the ultimate laws of physics?' No, I'm not. I'm just looking to find out more about the world, and if it turns out there is a simple ultimate law that explains everything, so be it. That would be very nice to discover. If it turns out it's like an onion with millions of layers, and we're sick and tired of looking at layers, then that's the way it is....My interest in science is to simply find out more about the world, and the more I find out the better it is. I like to find out." This intimate, moving, and funny book traces Feynman's remarkable adventures inside and outside science, in words and in more than one hundred photographs, many of them supplied by his family and close friends. The words are often his own and those of family, friends, and colleagues such as his sister, Joan Feynman; his children, Carl and Michelle; Freeman Dyson, Hans Bethe, Daniel Hillis, Marvin Minsky, and John Archibald Wheeler. It gives vivid insight into the mind of a great creative scientist at work and at play, and it challenges the popular myth of the scientist as a cold reductionist dedicated to stripping romance and mystery from the natural world. Feynman's enthusiasm is wonderfully infectious. It shines forth in these photographs andin his tales - how he learned science from his father and the Encyclopedia Britannica, working at Los Alamos on the first atomic bomb, reflecting on the marvels of electromagnetism, unraveling the mysteries of liquid helium, probing the causes of the Challenger space shuttle disas
Sklep: Libristo.pl 105,29 zł
Książki / Literatura obcojęzyczna
"Do you really want me, Peter?" He didn't speak but his whole body turned towards her, answering her question. "Because I am yours entirely. I became yours that day when your hand touched mine. I wasn't sure before-I knew then-" He looked at her. He saw her, he thought for the first time.... -from Fortitude The first great success of one of the most popular novelists of the early 20th century, Fortitude (1913) is the author's own favorite work. A romantic novel with a fairy-tale air, it is the life story of Peter Wescott, "who very na
Sklep: Libristo.pl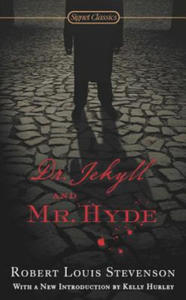 32,57 zł
Książki / Literatura obcojęzyczna
""Why did you wake me? I was dreaming a fine bogey tale."" Robert Louis Stevenson's masterpiece of the duality of good and evil in man's nature sprang from the darkest recesses of his own unconscious--during a nightmare from which his wife awakened him, alerted by his screams. More than a hundred years later, this tale of the mild-mannered Dr. Jekyll and the drug that unleashes his evil, inner persona--the loathsome, twisted Mr. Hyde--has lost none of its ability to shock. Its realistic police-style narrative chillingly relates Jekyll's desperation as Hyde gains control of his soul--and gives voice to our own fears of the violence and evil within us. Written before Freud's naming of the ego and the id, Stevenson's enduring classic demonstrates a remarkable understanding of the personality's inner conflicts--and remains the irresistibly terrifying stuff of our worst nightmares. Includes the Famous Cornell Lecture on"Dr. Jekyll and Mr. Hyde" by Vladimir Nabokov With a New Introduction by Kelly HUrleyand with an Afterword by Dan Chaon
Sklep: Libristo.pl 50,04 zł
Książki / Literatura obcojęzyczna
Red asks, 'Will we always be together?' 'Always,' I say. 'Just you and me in that little boat, watching the scarlet ibis flying back to the Caroni Swamp.' Scarlet's used to looking after her brother, Red. He's special - different. Every night she tells him his favourite story - about the day they'll fly far away to the Caroni Swamp in Trinidad, where thousands of birds fill the sky. But when Scarlet and Red are split up and sent to live with different foster families, Scarlet knows she's got to do whatever it takes to get her brother back ...Once read, never forgotten - this is the deeply moving new story from award-winning author Gill Lewis, now available in paperback.
Sklep: Libristo.pl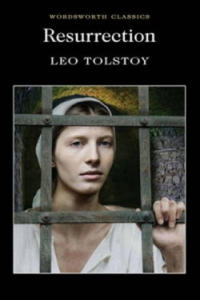 16,28 zł
Książki / Literatura obcojęzyczna
This powerful novel, Tolstoy's third major masterpiece, after War and Peace and Anna Karenina, begins with a courtroom drama (the finest in Russian literature) all the more stunning for being based on a real-life event. Dmitri Nekhlyudov, called to jury service, is astonished to see in the dock, charged with murder, a young woman whom he once seduced, propelling her into prostitution. She is found guilty on a technicality, and he determines to overturn the verdict. This pitches him into a hellish labyrinth of Russian courts, prisons and bureaucracy, in which the author loses no opportunity for satire and bitter criticism of a state system (not confined to that country) of cruelty and injustice. This is Dickens for grown-ups, involving a hundred characters, Crime and Punishment brought forward half a century. With unforgettable set-pieces of sexual passion, conflict and social injustice, Resurrection proceeds from brothel to court-room, stinking cells to offices of state, luxury apartments to filthy life in Siberia. The ultimate crisis of moral responsibility embroils not only the famous author and his hero, but also you and me. Can we help resolve the eternal issues of law and imprisonment?
Sklep: Libristo.pl
Sklepy zlokalizowane w miastach: Warszawa, Kraków, Łódź, Wrocław, Poznań, Gdańsk, Szczecin, Bydgoszcz, Lublin, Katowice
Szukaj w sklepach lub całym serwisie
2. Szukaj na wszystkich stronach serwisu
t1=0.053, t2=0, t3=0, t4=0.005, t=0.053